by toddsterr44 on 03 May 2019 - 16:05
Fanino came highly recommended by multiple people I know in the GSD world. I am not sure why but he does not respond to multiple messages across multiple social media pages from my friends and family. All we asked for was a few pictures and videos of the female pup we have purchased. Supposedly from the Gundabad Vom Fanino and Rotta Vom Fanino group. We sent almost the full payment and Fanino was very responsive before we sent payment, and is now unresponsive after payment received. I have tried calling, emailing (full mailbox) and instagram and facebook messenger from multiple people. Specifically my wife and I, a few other breeders are trying to get updates on the transaction/pup as well. I noticed he has been posted on here before and am worried I am just another victim.
by toddsterr44 on 03 May 2019 - 17:05
I have also tried his number on whats app to no avail...

+381 61 1970191
by toddsterr44 on 06 May 2019 - 11:05
UPDATE: Aleksander was able to provide an update and has since been super responsive.
by 12manydogs on 07 May 2019 - 01:05
We have always had top service from Mr. Fanino.

by mrdarcy on 07 May 2019 - 16:05
Good to know you are communicating with the breeder please update when the matter is settled.
by toddsterr44 on 09 May 2019 - 15:05
Update 2: All is going well. Aleksander is a super busy guy and always traveling but has managed to communicate and provide updates as they are needed. Patience is important if you are importing the best gsd in the world. We will be expecting a shipping update from Fanino tomorrow and I will post updates with pics and videos of the pup once transaction is complete. (supposedly arriving in the USA around the 21st)

by mrdarcy on 09 May 2019 - 15:05
Great news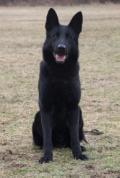 by Border11 on 10 May 2019 - 00:05
Communication is always important in any type of relationship, all breeders, Trainers and
GSD enthusiast should always try to stay in touch with potential clients and especially
clients with deposits. If you treat people the way you wanted to be treated I find everything
goes much smoother. Congrats Toddsterr:)

by mrdarcy on 10 May 2019 - 19:05
Border, as always you are correct

by toddsterr44 on 20 May 2019 - 19:05
---
---
Contact information
Disclaimer
Privacy Statement
Copyright Information
Terms of Service
Cookie policy
↑ Back to top