by knightenhaus on 06 November 2004 - 20:11
Hi Group, Just a short message. I am looking for Scott and Michelle Rowan of Schroederhaus THey had moved to Colorado (I think the Denver area) and have not been back in touch with me even though I've written them many emails. It is concerning a dog that we co-own and I need to speak to them about her. Thanks for any information possible. Peggy knighten@pacifier.com
by KENNYR on 06 November 2004 - 22:11
Did you try calling the number? 503-449-5066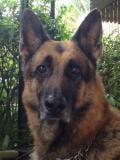 by Brittany on 06 November 2004 - 23:11
You co own a dog and the breeder doesn't bother contacting you back or bother giving you new information to contact them with? doesn't sound like a respected breeder to me, in my never humbling opinion. Maybe theirs more that we haven't heard yet?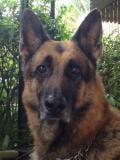 by Brittany on 07 November 2004 - 15:11
Pjulle, I guess I'm kind of picky. When it comes to co owning both parties are responsible for instant contact in case of an emergency. If I was co owning one of my best dogs I would be sure to get access to instant contact with the party thats co owning my dog(s).

by knightenhaus on 07 November 2004 - 23:11
They used to live here in Oregon but after they moved, they never got back in contact with me again. Now I have a SchH III FH titled German import female that I cannot do anything with! :( The 503 prefix was their oregon number. Are any of you in the Colorado area? I had moved and gave them instant information about where we were moving etc, when we moved...new address, number etc...yes I insist on keeping in touch when I co-own a dog and want to know exactly where it is at all times. Scott has Vyck vom haus Antverpa who is highly titled and trained. He's a great dog and I was wanting to TRY to breed Vyck to Floh again, but they have Vyck and I have Floh!...We would do an AI IF I can find them in time. SHe's coming into season this month. Any info possible is greatly appreciated! Peggy
by Charlie Ivory on 08 November 2004 - 00:11
Another reason to NEVER co own a dog with anybody for any reason. Good luck to you,maybe try DMV in the area or see if their old Post Office has a forwarding address.......

by knightenhaus on 08 November 2004 - 09:11
Thanks Charlie, I will definitely try that. I've had a few very good situations where I've previously co-owned dogs. I had no problems with the Rowans before they moved, we kept in contact very well and they were always there to help me with any questions I had. Hopefully this will have a good ending :) Peggy
by redcap on 08 November 2004 - 16:11
Try searching the online phone books. You will find information like this: Scott Rowan 2256 Winter Park St Loveland, CO 80538 (970) 461 - 2823 Scott Rowan 4412 E Mulberry St Fort Collins, CO 80524 (970) 482 - 4372 Scott Rowan 2256 Winter Park St Loveland, CO 80538 (970) 461 - 2823

by Brian on 08 November 2004 - 17:11
I live in Denver, CO but have not heard anything about this breeder. If they do live in Loveland I live about 20 mins. from there.

by knightenhaus on 09 November 2004 - 02:11
Scott and Michelle just moved to Colorado a few months ago. He is supposed to be opening this huge training facility. Thanks for the info..I sure appreciate it you guys :) Peggy
---
---
Contact information
Disclaimer
Privacy Statement
Copyright Information
Terms of Service
Cookie policy
↑ Back to top