by Billthedog on 26 June 2019 - 14:06
Can anyone tell what country GT stands for on this old pedigree?

Thanks for any help!

Max della Loggia dei Mercanti


by GSDHeritage on 26 June 2019 - 15:06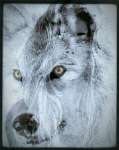 by Fantom76 on 26 June 2019 - 18:06
Sorry, but Heritage is not correct. The Italians use GT as part of the number for dogs born prior to 1998. Per the Italian database "ENCI" Max's number is GT566843 I write this in pedigrees as LOI GT566843. Where the confusion arises, is that the GSD database WinSIS-X, just shows it as LOI 566843 because WinSIS-X can not include alpha's with numbers so GT566843 can not be written. Here is what ENCI (Country ITALY database) shows for Max.
http://www.gsdpedigree.com/DL/Max.jpg
by GSDHeritage on 26 June 2019 - 18:06
Fantom, Thank You, Did not think of it being in front of the number as do not work on the Italian
dogs but your right SV site only has LOI. I knew it was not a breed book and it was
listed first in the breed book section as it was changed of what you had in the history
by a different member. Remember you are the expert on the foreign dogs reason you are needed
here.

by Hundmutter on 26 June 2019 - 19:06
Don't know about the way their registration records are written, but would have told OP "its an Italian dog" if I'd got here first (LOL), as Max is well known in the UK.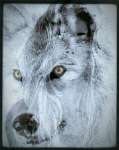 by Fantom76 on 26 June 2019 - 23:06
I also should have mentioned that LOI changed to ROI for Italian dogs born starting in 2010. And thanks Hundmutter for reminding me that I should have changed his registration number to list the LOI first as PDB's rules are that the first reg number listed must be the one that the dog was first listed with as part of a litter. So I fixed it and his number now shows
LOI GT566843 (SZ 1944110 )

by Billthedog on 29 June 2019 - 13:06
Thank You all for the help. I'm trying to educate myself rather quickly on GSD's.
---
---
Contact information
Disclaimer
Privacy Statement
Copyright Information
Terms of Service
Cookie policy
↑ Back to top