by CritterMama on 17 March 2018 - 21:03
Hello all.
Please excuse me if this has been posted but I can't find it in forum searches. How do I rotate or flip pictures in the Gallery? I see the option for the main photo but none in the Gallery. All help is appreciated. :)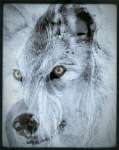 by Fantom76 on 17 March 2018 - 21:03
I see that you have 5 pictures in the gallery for Idamay. Do you mean that you want to re-arrange the order of the pictures?
by CritterMama on 17 March 2018 - 22:03
I need to rotate them so they are not upside down. :) I'm also wondering how a video would appear if my pics are wonky. lol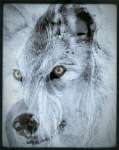 by Fantom76 on 17 March 2018 - 22:03
You can not do it, but I can do it for you........ All done. It may take a minute or two to show correctly. I rotated two of them. Darn, one is being obstinate. Still working on it. I had to crop it a bit on the bottom, but all should be O.K. now.
You must be logged in to reply to posts
---
---
---
Contact information
Disclaimer
Privacy Statement
Copyright Information
Terms of Service
Cookie policy
↑ Back to top