by GSCat on 08 July 2017 - 21:07
My 18 month old Czech WL GSD is perfect/awesome/all-the-other-possible-owner-applied-bragging-words-possible... except she's skinny. The best measurement I could get (wiggggggggggly!!!!) is she's 22 inches, but might be a little less. But she only weighs 41 pounds. From the side, she looks OK, although lean, and from the top, she looks OK, although lean. But I can see her hip bones from the back. I've read the Czech working lines mature more slowly, and that females won't actually be mature until 2.5 to 3 years old. My GSD does still seem a lot more like a puppy in both structure and than the other GSD I had did at her age.

She gets Orijen Puppy Large and Gut Sense Organic Probiotics/Enzymes for Dogs. I feed her as much as her body will tolerate (any more and she gets diarrhea), but it's less than the bag recommends, and it doesn't matter if I feed her once, twice, or more often during the day. If she gets more than a specific total amount in any one day, her poo gets loose/runny. If we're going to be training, I save out a little of her food and use that for treats (she absolutely loves her food).

The vet that treated her for this year's giardia is happy with her health now that she's over the giardia (grrrrrrrr), but said she is on the thin side.

She got giardia last year, too (grrrrrr). The (emergency) vet (not the same one as this year) never said anything about probiotics/enzymes, and when she was over being sick, that was when the Orijen switched to the U.S. formula (BIG GRRRRRRR). So I don't know if her growth stall last year was from no probiotics/digestive enzymes during/after her Panacur last year, the Orijen formula change, or a combination. Or perhaps this normal (even though not average) for her heritage, and she'll gain weight (and maybe some height) as she finishes maturing.

3 questions:

Would upping her probiotics/enzymes to two capsules instead of the one help?

Is there a Czech working line GSD specific growth chart?

If she is under the breed standard, will a conformation judge DQ her for not meeting minimum weight and maybe height if s/he sees she is not yet fully mature? We can't do a performance event because she'll be in heat, but there's a no-points conformation show coming up that's less than a day's drive so she can experience crowds/competition in preparation for her BH and IPO.

Thank you.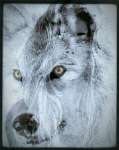 by Fantom76 on 08 July 2017 - 22:07
Have you checked her for EPI (Exocrine Pancreatic Insufficiency)?
by GSCat on 08 July 2017 - 22:07
Thank you.

The vet checked her for EPI, worms, diabetes, a bunch of other stuff, and gave her a clean bill of health.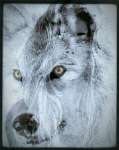 by Fantom76 on 09 July 2017 - 01:07
I would like to suggest seeing a Holistic vet. Years ago when I had a problem with my dog that several different vets could not fix, I looked online for a Holistic vet and found one who was only about 15 miles from me. She cleared up the problem in a couple of days, that none of the regular vets had been able to cure in 2 years. Changing his diet to include raw beef/turkey/chicken and some Chinese herbs. Make sure that you find one who is a certified vet, but has had holistic training. Mine had trained for 5 years with a Chinese Holistic vet. I was just amazed. Over the years, she also used acupuncture and other remedies on my dogs with great success. Unfortunately a year ago she moved far away, and I miss her advice and expertise.
It never hurts to get a second opinion.

by Q Man on 09 July 2017 - 02:07
Like any Vet...be sure to check around before using a Holistic Vet...If you give your location maybe someone can help you find one...

You didn't say but do you have a Working line or Showline GSD?

~Bob~

by Koots on 09 July 2017 - 03:07
Have you considered another brand of kibble, or a raw diet? With raw, you should be able to feed less quantity by volume, yet put weight on her and have less waste to pick up. There are many threads, sites and lots of info about raw, and you can either buy prepared raw food or make up your own. Since Orijen in USA has changed and is not the same as it is here in Canada, I have heard other people say their dogs are not doing well on it anymore and have found other calorie-dense foods that are suitable for large-breed pups.

How old is your dog?

by Reliya on 09 July 2017 - 04:07
Bob, OP has a Czech working line. He did say.

by Reliya on 09 July 2017 - 04:07
Koots, 18 months.

by Hundmutter on 09 July 2017 - 05:07
Having a dose of giardia in both years of her short life is hardly going to have helped her put on condition, is it ?
You pointed out yourself, OP, that WL are known to often take time to develop and mature; it isn't as though the GSD is a rapidly growing breed, 'finished' at a year like some breeds of dog are, in any case.

Relax ! You are doing the right things, everything has checked out at the vets, you may consider finding a food which bulks her up a little more than what you are using but that is a bit hit & miss, so you need to consider
whether that is really better for her digestive system long term ?

Give her a little more time, I suspect she is never going to be a huge animal but that is down to genetics and early nurture, as much as it is about the later ownership of any dog. She will, I expect, put on 'body' and weight gradually, as you continue to give her the necessary exercise. Be guided by your eyes to a large extent, if she 'looks OK' as you say she does, don't worry about her pin bones showing a bit, for at least 3 more months. And remember, you do no favours to the dog by piling more weight on her than necessary.

by Koots on 09 July 2017 - 14:07
Thanks Reliya - should have seen that, lol.

18 months - IMO the dog should be on adult food.
---
---
Contact information
Disclaimer
Privacy Statement
Copyright Information
Terms of Service
Cookie policy
↑ Back to top