This is a placeholder text
Group text

by Rik on 09 May 2022 - 22:05
dang, If I have to pay $800.00, you can bet any breeding is going to be Excellent to Excellent.

think the last ones I had done were approx $200. the best guy in my area of the USA is approx $300 now. may have changed, but he is good.
by Klossbruhe on 11 May 2022 - 11:05
In my experience, no a lot of dogs can lay still on a hard examination table long enough for good x rays without sedation and the cost of anesthesia will add between $100 to $200 to the total cost, at least in metropolitan areas.
by Blackgsd1202 on 11 May 2022 - 20:05
I'm lucky to have a vet very experienced in getting excellent X-rays without sedation. He prefers no sedation.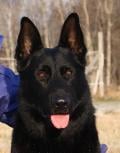 by arra on 12 May 2022 - 22:05
Just had 4 dogs at my vet for OFA , I paid can. $ 1200 ( $ 300 each dog) and OFA fees were $ 50 per dog. That was with sedation for HD/ED. Very reasonable and
quality of x-rays are top, all 4 dogs good HD/normal ED. And it was fast, after one week I got the results from OFA.

by Ryanhaus on 13 May 2022 - 11:05
I'm located in Massachusetts and just drove two hours to Rhode Island and did OFA's on a lab thats 2 years old and a male that is 14 months old, so his 
are prelims, both look like they'll pass hips & elbows, each was $450.00 and that was without anesthesia!   

by Rik on 14 May 2022 - 15:05
Ryanhaus, that seems worth the drive.

Fred Lanting trained his dogs to submit to lying on their back with leg manipulation from the time they were puppies. and most of them would be considered very bad azz dogs in any company.


---
---
Contact information
Disclaimer
Privacy Statement
Copyright Information
Terms of Service
Cookie policy
↑ Back to top