This is a placeholder text
Group text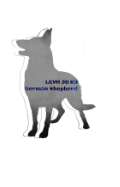 by Cassandral3vh on 26 March 2020 - 14:03
I have tried looking everywhere but can't find anything specific to my question.

I know VP is Very Promising and is only awarded to dogs under 18 months.
What is VP6 and VP4? Which ones better??? Also where can I look up winners by the year? I tried GSDCA and couldn't find the dog I was looking for? If it's under 18 months can I find those records ?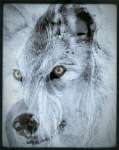 by Fantom76 on 26 March 2020 - 17:03
VP6 and VP4 are rankings...not titles. They mean that in the very promising class, one dog ranked sixth (VP6) and one ranked fourth VP4_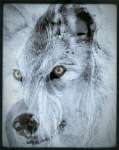 by Fantom76 on 27 March 2020 - 02:03
This may help you. Tommy in Denmark has an online GSD database, You can look at it
http://schaeferhunden.eu/winsis_x/winsissearch.php?tp=2
rhis URL has already selected SHOW EVENTS.
Now you have to narrow the search for USA SIEGER SHOWS
You do this by entering  *USA Sieger* in the show description box at the top.  You must include the asterisks.
You can then choose shows from 1990-2016
You can also find Show results on https://www.working-dog.com/

by Rik on 27 March 2020 - 12:03
VP4 would be the higher ranking. There have traditionally been 2 Siegers in the U.S., the GSDCA and UScA.

an SV judge can award any designation he sees in the young dog, VP being the highest and VP4 is higher than VP6, but in most instances, I doubt there is any noticeable differences. also, the judge may not award any VP if he doesn't feel any deserve it.

and, also, there are some very, very nice structure GSD who only get a G (good} or VG (very good), mainly because they are not the correct color or pedigree or ownerr. it's all subjective.

maybe you can do a google search on the dog and if the show was recorded online it may show up.
by waleed786 on 14 April 2020 - 13:04
Class 1 and 2 , 6-9 months

Class 3 and 4 , 9-12months

Class 5 and 6 , 12-18months

Class 7 and 8, 18-24months

Class 9 and 10, 24 months and above

Class 1 - 4 gets awarded VP or P (VP - Very Promising the highest rating awarded in Puppy Classes) or P Promising (awarded in Puppy Class)

Class 5 -8 gets awarded SG ( Sehr Gut (Ger.) - Very Good. Is the highest possible show rating a dog can obtain in Youth Class or Young Dog Class.) or Gut (Ger.) - Good (Show or working rating)

Class 9 and 10 gets awarded V (Vorzüglich (Ger.) - Excellent - Show rating awarded in working class only.) or Gut (Ger.) - Good (Show or working rating)



---
---
Contact information
Disclaimer
Privacy Statement
Copyright Information
Terms of Service
Cookie policy
↑ Back to top