by Rik on 31 March 2020 - 15:03
it's not just PDB, my first GSD show (1984), there were close to 100 GSD in an all breed show and 17 in my 6-9 mo. class. I was #17.

today it's a large showing if 10 or 12 show up for the whole breed. (speaking US/Can only) people are not coming into the breed like in the past.

and I do think that anyone, anywhere in the world, offering lenny advice on the GSD (Am/Can/Euro) pretty much proves his point on what happened to the forum.

jmo,
Rik

by Hundmutter on 31 March 2020 - 15:03
Rik, I agree with you re the downturn in numbers being exhibited, same here in UK. I can remember going to even smaller Shows in the 80s and there being 100+ dogs entered, making actual classes of 12 - 20; now you can go (or read critiques afterwards) and there's maybe 3 - 5 in most classes.

Maybe this is reflective of a lot of things, in some cases it's the ever growing expense of entry and travel etc; or people more glued to tech than to traveling ; but I suspect there is a major effect from the whole 'Pedigree Dogs Exposed' thing a few years back where journalists stirred up a lot of feeling against all purebred breeding, under the guise of being aimed at people inbreeding too close, not health testing, and breeding stock with ongoing genetic problems. Good that these issues were addressed, but ought to have been done more even-handedly rather than tarring good breeders alongside bad. Unfortunately this was home-grown here; but it had its impact on America and on the rest of the world, and was widely discussed on PDB at the time. I think it somewhat changed a lot of attitudes to dog keeping, though not always in good ways !

Not sure we can blame any lack of strength of comment on these pages on that whole thing, though; people are still getting dogs, even if greater numbers are rescues rather than buying them, and then they are still frequently of recognisable breeds which need the same FAQs. Plus the emphasis of PDB over FB Groups etc on papered, well bred animals.

I don't even think the downturn is about people not wanting to get 'run off' by Admins for not conforming to T&Cs. I think it is partly a reflection of that overall lack of interest that's contributing to the reduction in show entries, where dogs are now Furbabies, openly boasted of as 'child substitutes' and a necessary adjunct to every family (whether that family has any real knowledge of, or love for, dogs-as-dogs) and every fashion. Less likely to ask general, advance, questions, & more likely to ask once purchased and when the problems start ...

I also think its partly just 'cyclical', there have been quiet spells in the past and there most likely will be again in the future.
by Rik on 31 March 2020 - 16:03
hund, here in the U.S., if I went to a 3 day show that required travel, hotel and a top handler it would cost me pretty close to $1200-$1500 U.S.

and that would be a show I could drive to.

I just don't think it's affordable for most anymore, certainly not for me. most young people I know (through my grandson) just play video games.

jmo,
Rik

by Hundmutter on 31 March 2020 - 16:03
@ Rik - Oh, I do understand it, as I think I indicated; but dog shows were never really a hobby for the very poor. Are costs SO much more / disproportionate / off-putting than they used to be in earlier years ?
by Rik on 31 March 2020 - 16:03
hund, the short answer is yes.

but it's not just the cost, it's the disposable income available to the new generation. at least here in the U.S.

jmo,
Rik
by GSCat on 31 March 2020 - 22:03
by Rik on 31 March 2020 - 15:03

it's not just PDB, my first GSD show (1984), there were close to 100 GSD in an all breed show and 17 in my 6-9 mo. class. I was #17.

today it's a large showing if 10 or 12 show up for the whole breed. (speaking US/Can only) people are not coming into the breed like in the past.
These days, it's not politically correct to not spay/neuter, let alone breed. Part of this is the horrendously unfair rap responsible breeders get because of the puppy mills and the highly publicized deplorable conditions in some, and the huge promotion of adopting rather than buying dogs and cats. Additionally, some breeds are *banned* even in "pet friendly" properties (especially those run by corporations that manage/own bzillions of large properties). Where I am, it's harder to find an apartment that allows a German Shepherd than one that allows a pitbull, Siberian Husky, Tibetan Mastiff, or Caucasian Ovcharka.
The show I took my dog to a few years ago was local, so it was small and it only cost me the entry fee, a new collar and leash, time bathing, grooming, and training, and a gallon of gas. It was all-breed and a lot of people could have earned ribbons and points if they had just showed up, simply because they would have been the only entry for a specific breed. I think the availability and publicity of the small, local shows are what makes the difference in generating interest in showing/breeding. When there's little publicity, there's little interest, and the opposite is true. I think if the various breed clubs, sporting clubs, AKC, etc. would invest more in publicity, the shows would generate more interest/entries. In turn, as people learned more/wanted to learn more, PDB forums could become busier. Oh, and maybe the big AKC shows only being on cable instead of broadcast TV has something to do with it.

by Baerenfangs Erbe on 31 March 2020 - 23:03
Ya'll, that's why I made the difference between a "little drama" and "daily harassment".

But either way, most Forums are loosing their popularity. People venture onto Facebook, Instagram (I can't get into it for the world of me) and TikTok... I left most of the facebook groups because it's just not interesting anymore. Same people everywhere, same feuds everywhere and zero new information. It has run it's course. It's hard enough to keep up with my business page to keep content going while I run my shop and work with my dogs.

Right now you might see a surge in posting because we are all at home and have nothing better to do. LOL

by Hundmutter on 01 April 2020 - 05:04
Right, BE - that does seem to be happening. Good news however is (tho' I don't know if this would be translatable to the US 'cos of geographical size ?) more and more FB Groups seem to be now
advertising shows - of all levels / kinds - for us in the UK. Although at the moment they are all having to advertise cancellations again ! Some are devising online photo shows, some are even fairly sophisticated (ie not just 'happy pets & designer x breeds).

With anything, once a communications route has been established, you are going to get repetition; that is unavoidable really, as new members join etc. So it depends on individual tolerance levels for how many times one can bear to see the same discussions, the same queries. Its been true of this board since well before I started contributing, and I've been a member now for 10 years.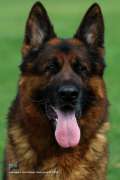 by jdiogoc on 01 April 2020 - 08:04
About PDB in specific - I think it has a lot to do with the rise of Facebook Groups, SV-DoXs, and the fantastic work that Tommy does over at Winsis-cat where you can see show results, descriptions and Kör reports of dogs.

If I really want to deeply know about a specific dog, I can't just check PDB anymore because I have to go to winsis to check their show results and show descriptions if he went to a siegershow. Even just the BSZS results that you used to be able to follow here on PDB (with the best format available imo since you could see the photos of all dogs right next to their placement) are now outdated since 2015! (I volunteer to help updating them if you need help)

It's obviously not only PDB's fault - all the admins and Mods I have interacted with were very helpful and competent - but I believe that the amount of work that was previously put into this website is not the same anymore. Obviously since this is vastly crowdsourced, and since breeders don't spend as much time here as they used to, information is much scarcer than it used to be on that side as well. Also some decisions were made that severely impacted the number of new dogs registered - now you can't register a whole litter easily anymore. I understand the rationale behind these decisions, but even some of the most active members like me (in editing pedigrees) don't really bother registering the whole litter individually.

What all of this means is that nowadays there is a huge quantity of well placed dogs at the BSZS that aren't even on this database, specially on the youth classes, meaning that if you want to know a mating outcome, you have to go to winsis or sv-doxs (or create the dog and sometimes their parents here).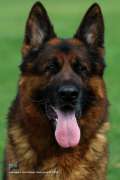 by jdiogoc on 01 April 2020 - 09:04
In terms of breed popularity, I have mixed feelings about this one. I live in a country (Portugal) where GSDs have been the most popular breed (in terms of no. of pups registered) every year for 20 years now.

I remember that when I first started as a breeder 10 years ago (yes I'm very young compared to most of those who write here), the quality was much much worse and there were only 1 or 2 breeders with high quality GSDs and litters. Nowadays that number has risen by a lot - even the stud dog quality present in the country is on a completely different level (back then there was only 1/2 dogs that you could realistically use for a good litter quality). Now I have a SG14 BSZS who has a VA BSZS daughter with me, there is an SG15 BSZS in northern Portugal as well, there is a dog that would have placed V25~ last year had he not come to Portugal, besides several other dogs with very nice pedigrees that you could use. Also, and for me the most important thing, the quality of females has risen very very significantly. I remember 10 years ago people only talked about males while paying very little attention to females. Nowadays there is a respectable quantity of breeders around here that actually understand that great females are the most important cornerstone of breeding - although a general bias towards males is still present.

In terms of show numbers, it's on par with what we had 10 years ago. The biggest change I see, year after year, is in Germany. The BSZS numbers are decreasing further and further, and it seems that every year the SV creates a new participation rule to rush that decline even more...

It's great reading all your experiences from across different countries, thanks for sharing.
---
---
Contact information
Disclaimer
Privacy Statement
Copyright Information
Terms of Service
Cookie policy
↑ Back to top