This is a placeholder text
Group text

by marjorie on 26 May 2015 - 22:05
SOS! SOS!
Columbia, Missouri 
I received the below message this morning. Please read but control yourselves, as we all know that will do no good in this situation! This German Shepherd is a young boy-3 yrs old . He is not altered. He will be updated on his vaccinations. He has not been given heartworm prevention but he tested negative last year. He is not good with big dogs and not good with cats. He is gentle with little dogs. Things are not looking good for him- he was never socialized, is aggressive to people and has to be muzzled :( The woman is on disability who owns him, so she cannot afford training... Not looking good, unless someone knows of a gratis trainer....
Message:
"can you help us? moved from Boston to Missouri to care for my granddaughter, lived in very dangerous area, got a gs & didnt socialize him. He is frightened of people & acts very aggressive. He has never been aggressive towards me, is totally submissive, obedient & loving. During a walk, he nipped my grandchild's face. He is in quarantine. He needs professional training to save his life & possibly find him a good home without children. I cant bear his being killed, he deserves the chance to be helped so he can live. My heart is torn up over this. Please can you help? advise, refer uu????"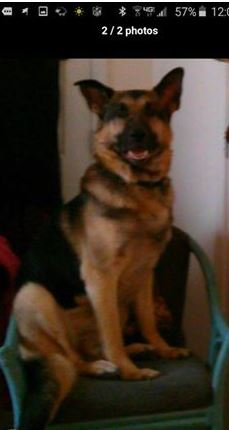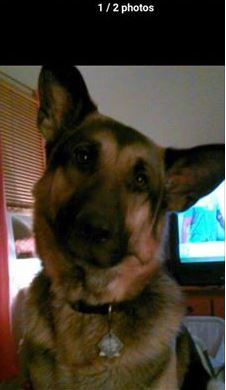 by 3Shep2 on 27 May 2015 - 02:05
Majorie,
Suggest that the lady contacts Ann Gafke of Ann Gafke's Teacher's Pet-a german shepherd breeder and trainer and one of the few trainers that believes every dog regardless of character belongs in class-Ann is/was on the Columbia/Boone County Visicous Dog board-at least she might be a starting point-573-443-0716-the training center is just a few miles north of Coumbia and she offers several affordable training packages.
Otherwise she might try Missouri German Shepherd Rescue out of Kansas City, maybe Serendpity German Sepherd Rescue out of Jefferson City.
I could probably get a few names of K-9 trainers but I'm sure the cost of training would be too high.
Deb
by vk4gsd on 27 May 2015 - 06:05
deb, thanks for supplying some leads. Much appreciated.
by hntrjmpr434 on 27 May 2015 - 06:05
Hopefully someone can be found that will put the time needed into him!

by 3Shep2 on 27 May 2015 - 12:05
Marjorie
Thought of another point of contact-Taylor Haywood, she's the point of contact for the Missouri Belgain Malinois Rescue and she teaches/trains at the Canine Sport Center.
Deb

by marjorie on 29 May 2015 - 00:05
Problem is, the lady is living on disability so she has no money to spare. I have been in touch with frontrange GSD rescue  , I messaged MOGS and Serendipity... Another rescue is supposedly coming to see him. I hope one of them will work out. My heart is broken for the owner.. She truly loves him and this is tearing her heart out. He nipped her 4 yr old grandchild. He knew immediately that he did wrong, but since she lives with her daughter, and the grandkids, she is caught between a rock and a hard place :(
---
---
Contact information
Disclaimer
Privacy Statement
Copyright Information
Terms of Service
Cookie policy
↑ Back to top