This is a placeholder text
Group text

by carol52 on 25 April 2015 - 21:04
after loosing my beloved Max i just new i had to rescue buddy,even though his heartworm posative and being treated by us for it!! i would just like to share with you all what 1 month of love and good care can do,buddy was dumped by his owners and left to wonder the streets for weeks before being picked up by animal control,he was there for about 3 months and didn't look like he waas going to get a home,until we came along...i have put 2 pictures of him before and a month later..his still not out of the woods yet has 2 more tretments to go but i'm sure with us taking real care of him he will make it...i wonder how many more dogs are sitting in lyons ga animal pound with this condition :( ..when i rang them up and told them he was heartworm posative they didn't even care,but no way was he going back....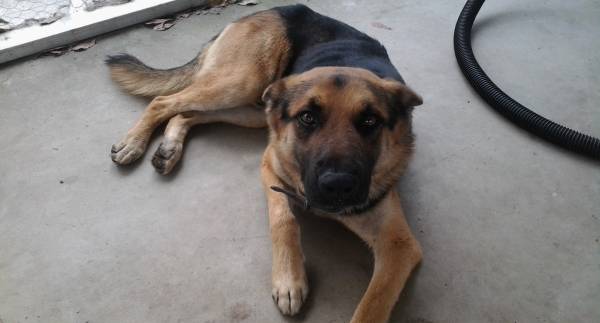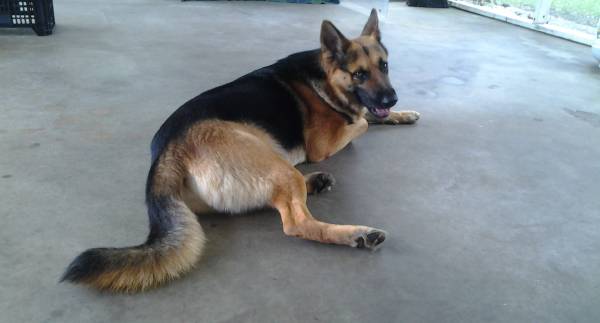 by Nans gsd on 25 April 2015 - 22:04
Bless you for doing that;  he will love o forever and ever...Kudo's...  hope his treatment works and he does look fantastic for only l month.  Nan

by OGBS on 28 April 2015 - 16:04
Congratulations and Thank you for providing Buddy with a great home!
Concerning the heartworm treatment, the most successful way of treating, as of late, has been with this product.
http://www.bayerdvm.com/show.aspx/productdetail/advantage-multi-for-dogs
It is being used with great success for treatment of HW+ dogs in Louisiana where heartworm is about as bad as it gets anywhere in the United States.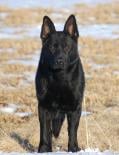 by Jenni78 on 28 April 2015 - 20:04
Any studies (even anecdotal at this point) between efficacy of Advantage Multi vs. either the weekly or biweekly ivermectin and Doxy protocol? Time frame comparison? Anything? 

by OGBS on 30 April 2015 - 15:04
It's used the same way, just working better.
Feel free to contact Cypress Lake Animal Hospital or any of the rescues they work with.
They should be able to answer your questions.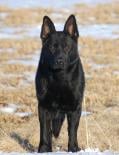 by Jenni78 on 30 April 2015 - 21:04
"It's used the same way"
Meaning, it's used per label instructions and is working as treatment, OR meaning they give it weekly or biweekly? 
Ivermectin weekly at the monthly dose is how most slow kill protocols are used, alongside Doxy. I'd hate to see people putting Advantage Multi on dogs weekly if that's now how it's supposed to be done for HW treatment. So, if you have experience and know the protocol, please share, since you stated it's being used as treatment. 
---
---
Contact information
Disclaimer
Privacy Statement
Copyright Information
Terms of Service
Cookie policy
↑ Back to top