by BrandonA on 13 July 2020 - 15:07
Hello! I am new to the world of GSD. I need help reading my dogs pedigree. I have some questions like what bloodline he comes from? Also, what does (SFR) mean? I would appreciate all the help possible, thank you!!
http://www.pedigreedatabase.com/german_shepherd_dog/breeding.result?father=2465605&mother=2943138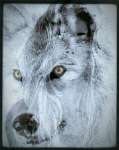 by Fantom76 on 13 July 2020 - 16:07
Well, I must be going blind as I can not find SFR in the pedigree... Also who is the dam of Mia Cortes . You are basically missing 25% of this Slovak/Czech pedigree

by Sunsilver on 14 July 2020 - 18:07
Fantom, it was on the pedigree he got from AKC. It's the country designation - I think it stands for Slovakia.
He posted the pedigree on another website which is where I saw it.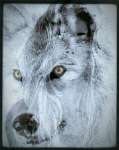 by Fantom76 on 14 July 2020 - 20:07
Do not think so Sunsilver. SV uses HPK, SUCHNO, and SKJ for Slovakia. . I doubt that the AKC would use anything different. Do you remember what dog it was on? Course either AKC or SV or Other country could have made a typing error, but I have never seen SFR,,, course my memory has gotten thousands of tiny holes in it the past few years.....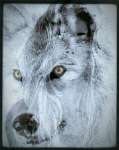 by Fantom76 on 14 July 2020 - 21:07
A little birdie whispered in my ear. SFR = Slovakian Federative Republic

After the Velvet Revolution in late-1989, Czechoslovakia adopted the official name Czech and Slovak Federative Republic (Czech: Česká a Slovenská Federativní Republika, Slovak: Česká a Slovenská Federatívna Republika; ČSFR) during the period from 23 April 1990 until 31 December 1992, when the country was dissolved into the Czech Republic and Slovakia.
It's so nice to have knowledgeable friends

by Sunsilver on 15 July 2020 - 00:07
Indeed it is! The SFR designation was on Norbo Ben Ju, and at least one other dog in the pedigree, so I knew it wasn't a mistake. And since Norbo was the Slovakian champion, it was pretty easy to guess which country the letters represented!
(I've added in as much of the pedigree information as is available...but need help to link Mia Cortes up with her dam, as I don't have edit rights for her. Dam is Cortes' Roxie.)
---
---
Contact information
Disclaimer
Privacy Statement
Copyright Information
Terms of Service
Cookie policy
↑ Back to top