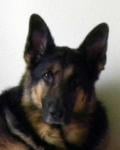 by Mindhunt on 01 June 2019 - 20:06
I recently ordered some dog boots from All Dog Boots in Florida. I had one pair that just did not fit right. So the owner of the company sent me multiple styles and sizes to try without extra charge because my 13 year old girl and then 16 year old boy drag their back feet and have a hard time keeping booties on. Unfortunately I had to let my 16 year old Ronin go so have not been in a place I could try to work with booties. I contacted the owner to let her know I haven't forgotten and to thank her for her patience. I finally settled on a pair and am sending the rest back. I am pleasantly surprised at the customer service of All Dog Boots. Just thought I would pass on my experience. If this kind of post is not allowed, I apologize. I just read so often about poor experiences, thought I would share a nice one with a company/owner.
by hexe on 03 June 2019 - 01:06
I'm so sorry to hear about Ronin's passing...he had a great life in your care, and I know how hard it hits when we have to let them go after all those years.

Thanks for the report on the boot supplier--I'll keep them in mind! Always good to know which companies provide great customer service...I'm willing to pay a little more if I can get that kind of care from a retailer!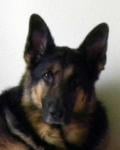 by Mindhunt on 03 June 2019 - 05:06
Hexe, the company is great. I just wish Isis could keep her back boots on, she drags her feet so badly when tired. Hoping I can build up those back legs. Waiting for the algae to leave the inter coastal so I can take her swimming and walking through the water. Thank you for your condolences. It was time, he definitely let me know he was tired and wanted to go home. I really miss him a lot. He was another once in a life time dog.
---
---
Contact information
Disclaimer
Privacy Statement
Copyright Information
Terms of Service
Cookie policy
↑ Back to top