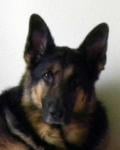 by Mindhunt on 29 May 2015 - 22:05
My dear trainer friend is fostering a German Shepherd rescue with papers for me. I am so excited. She was working with the owner to train this pup when the owner was diagnosed with a serious illness and the owner's wife was unable to take care of the pup and her husband, so I am trying to get this sweet boy down here to my home. He is in Michigan and I am in Florida. I would welcome any suggestions. Thank you all in advance.
by hntrjmpr434 on 29 May 2015 - 22:05
Reliable Animal Transport

by howlk9 on 29 May 2015 - 23:05
Don't know about here in the East, but on the West Coast, we can usually reach out to the GSD rescue in the area and see if it is possible for them to pull or intake and help transport. Good luck.
by Schaeferhund1 on 30 May 2015 - 00:05
Best Friends has a list of transport groups and services:
http://bestfriends.org/Resources/Resources-for-Rescuers/Help-for-Individuals/Animal-Transport-Resources/
Congrats on your pup!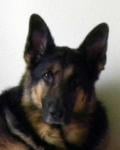 by Mindhunt on 31 May 2015 - 03:05
I have checked out Reliable and Best Friends, they both say it is an at-your-own-risk since they are volunteers that transport the animals and Quint may get as many transporters as there are states if not more. I will continue checking and thank you

by Western Rider on 31 May 2015 - 18:05
Why not just put him on a plane How old and how big just can't be that costly for you.
Very easy on the pup and sure is fast. I would trust the proper airline more than several strangers and no telling how many stay overs.
Then all the chance of getting hurt or picking up some bug and bringing it to your home.
Do you not want the pup to fly for some reason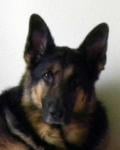 by Mindhunt on 31 May 2015 - 22:05
I checked into airlines and it is rather expensive along with the cost of the airline crate which is more than I paid for his good quality wire crate. So far the least expensive is $875

by Western Rider on 31 May 2015 - 22:05
Wow how big is he and what airline

Last time a couple of months ago Adult female was under 500
by GSDoldtimerlady on 01 June 2015 - 00:06
Try Uship. They will bid on the shipping. Also check on horse transporting companies. Or even someone hauling to a horse show in your area. I have heard of people hauling a pet if they have the room.

Good luck.
by hntrjmpr434 on 01 June 2015 - 02:06
I may have misunderstood your post, but Reliable Animal Transport aren't volunteers. It was $350 to get a dog from south FL to VA.
Here is their number in case you may have contacted the wrong group- (904) 540-8649
---
---
Contact information
Disclaimer
Privacy Statement
Copyright Information
Terms of Service
Cookie policy
↑ Back to top