by ValK on 04 January 2019 - 15:01
Duke
bladeedge, you write you need fooddrive for obedience, this is problem of modern times, dogs have been trained for decades without fooddrive, and all of a sudden nobody knows how to train a dog if it has low or no fooddrive, think that is one of the downfalls of modern training systems
for dog with truly strong dominant character, neither food or toy reward will work. behavioral (obedience) performance in such team of handler and dog can only be based on established by handler an hierarchical subordination of the dog. if dog owner wasn't able to work it out, no tricks exist to work it around.
i guess that's a main reason of downfall in today's breeding, followed by changes in training methods.
from bladeedge description it seems clear - main goal is to achieve more softer and submissive type of dogs but at same time retain in them somewhat pronounced trait of offensive behavior toward human.
it might work for first generation of offspring. but there won't be type of human dominant dogs to produce similar traits in second generation.
using such pattern, one will do what already was done before - dilute the breed to soft and friendly, active enough for physical performance on sport field or jogging/hiking and easy handlable by anyone, who willing to have GSD, regardless of experience.

by emoryg on 04 January 2019 - 15:01
Apple, the link worked for me. Thanks for sharing it. I know Pepper's sire also has dogs in KNPV training.
I recognized a few of the names mentioned in the article. One of them was the trainer of a KNPV GSD that a friend of mine handled in Indiana. I also policed with a KNPV GSD named Roy. Unfortunately he had a muscle in his thigh tighten up and would not release. It was called a gracilis contracture. It ended his career as patrol dog, but I had also trained him on explosives, so that's what he ended up doing. He had just started getting the knack for catching criminals when I had to replace him. Nice dog.
Here we are.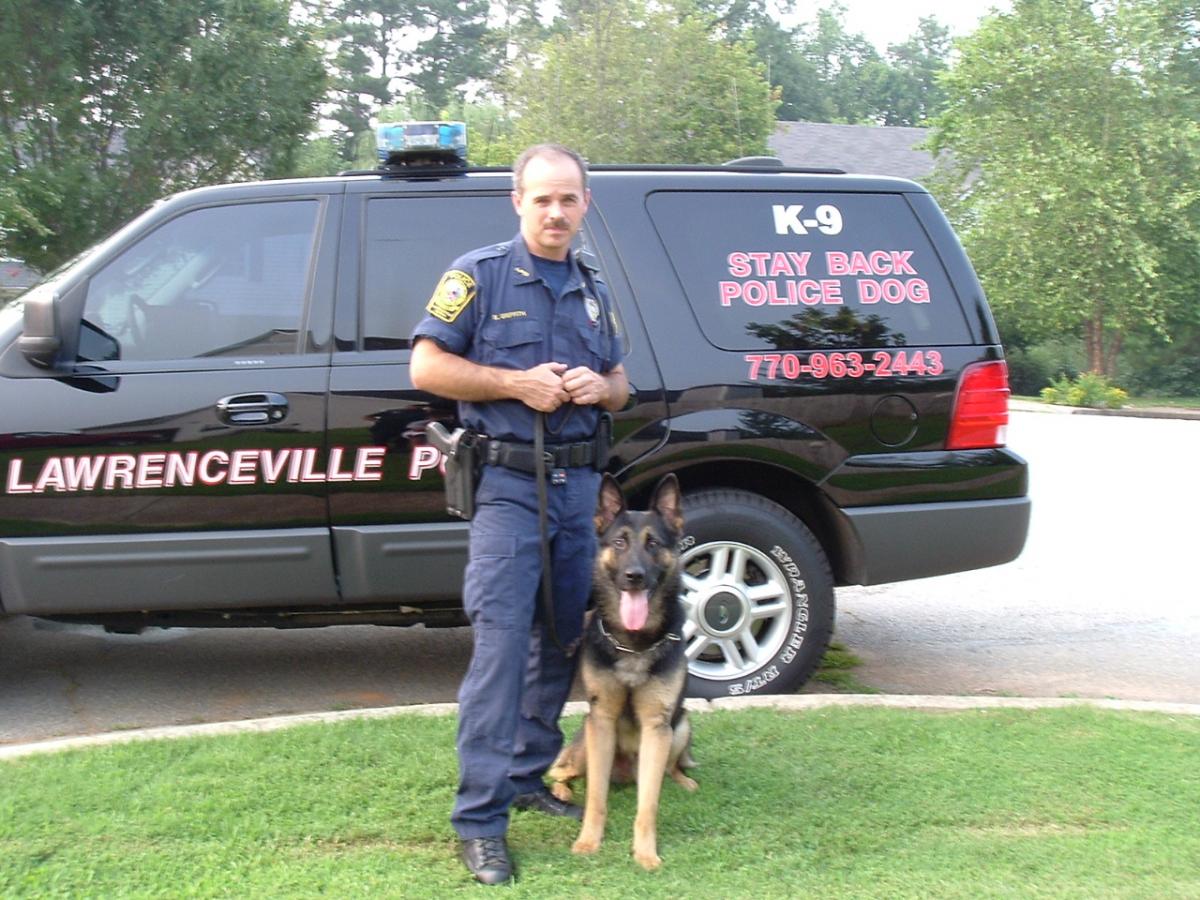 by apple on 04 January 2019 - 16:01
Valk,
Dominance is a trait that has value in the right dose. Dogs with extreme rank drive/dominance generally do not make good working dogs because they are always challenging the handler. A seriously dominant dog will not be subordinated, especially if not raised by his handler as a pup. Plus, you overgeneralize by saying if a dog is not super dominant, he is soft, overly friendly, etc. Some of the best dogs out there are super social and confident. A lot depends on what the dog is used for. A super social dog will not make a good guard/perimeter dog. Police dogs are not guard or perimeter dogs. The use of food is not a trick, but a tool. Same for prey drive. Many of the non FCI Mals/DS's I referred to are actually very offensive dogs as compared to defensive dogs. They are not suspicious or reactive, but if they engage you and your increase the pressure, they more than match it.
by apple on 04 January 2019 - 16:01
I'll also say that I believe dominance in the GSD have been bred away from much more than some other working breeds due to IPO being the sport of the GSD and because it has become so much of a performance sport at the high levels, a much more biddable dog is required for the precision required by the sport. I think this trend is also taking place in the non FCI KNPV Mals/DS's because many of the good ones go on to becoming police dogs and many of the handlers end up returning the high rank drive dogs because they are just too much dog to deal with. There are still pockets of Dutch breeders breeding this type of dog, but it is for their own stock and for their friends who want and can manage this type of dog, as opposed to more commercial breeding. Van Leeuwen Kennel comes to mind. They breed for very dominant, "angry" type DS dogs that would do poorly in IPO.
by duke1965 on 04 January 2019 - 19:01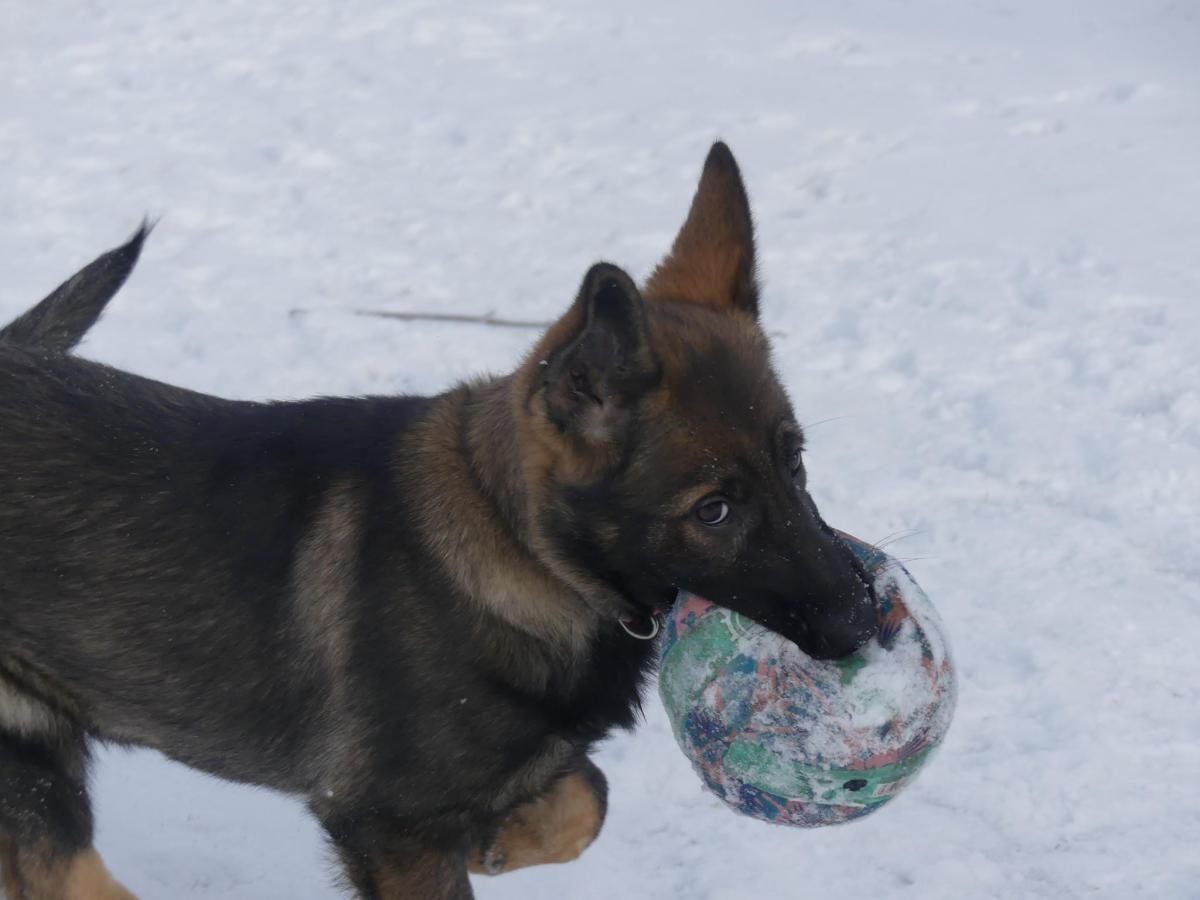 one of my Pepper girls
by bladeedge on 04 January 2019 - 19:01
What age Duke
by bladeedge on 04 January 2019 - 19:01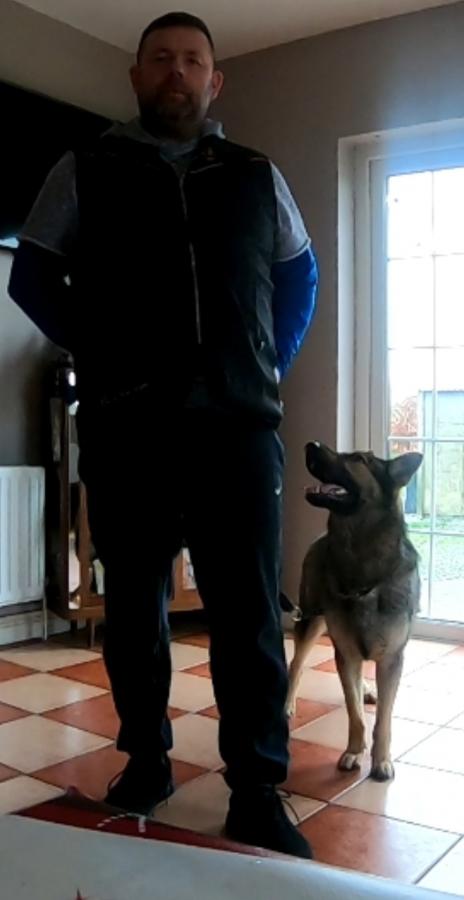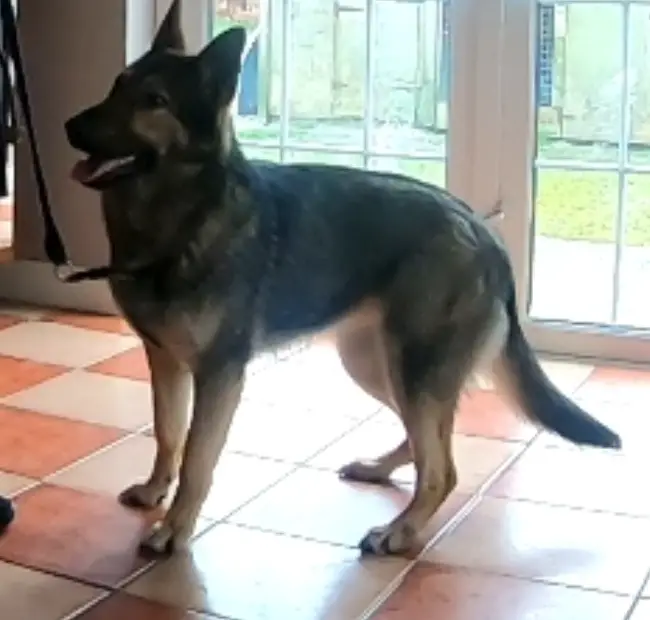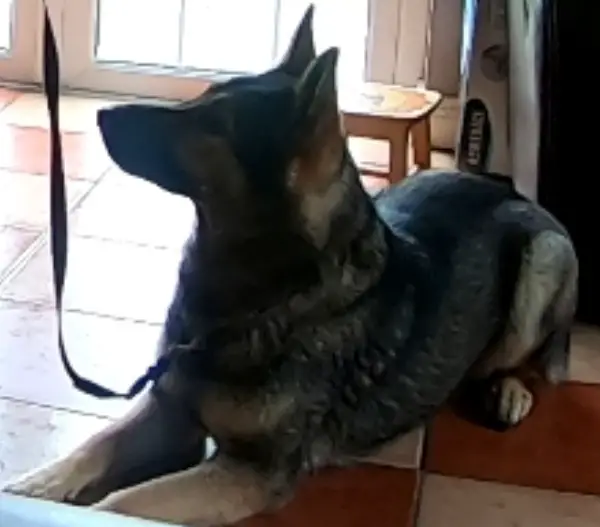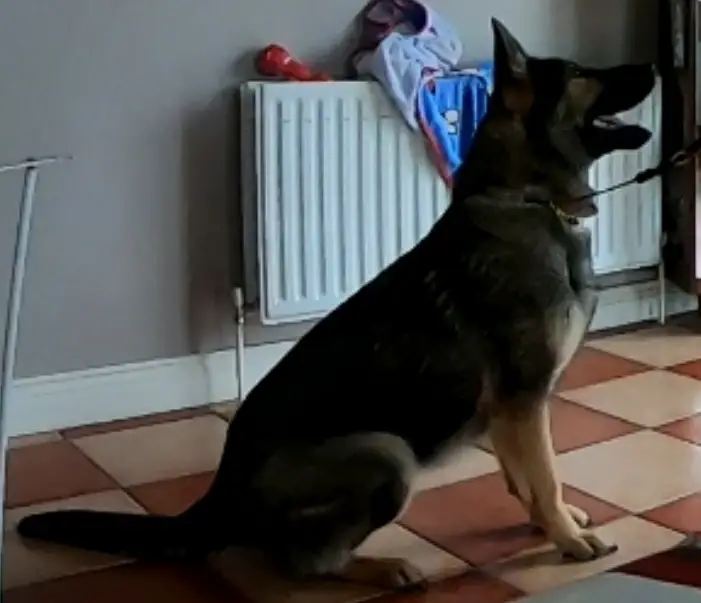 this is my pepper daughter 1 year olf since December 😉
by duke1965 on 04 January 2019 - 19:01
DOB september 15
by bladeedge on 04 January 2019 - 20:01
Nice looking pup best of luck 👍
by duke1965 on 04 January 2019 - 20:01
what breeding is your pepper daughter
You must be logged in to reply to posts
---
---
---
Contact information
Disclaimer
Privacy Statement
Copyright Information
Terms of Service
Cookie policy
↑ Back to top