by beetree on 26 March 2018 - 19:03
Mindhunt! LOL..... TOO FUNNY!

Good thing I saw the offending item before it was removed. I loved the little lambiken toy, hope you start your thread on the other side, too. Beauty like that should be shared!

Life is great. I went to my youngest son's very last swim banquet on Sunday. Eight consecutive years of those! I And all that volunteering and now what will I do with myself? The coach kindly invited us back next year because we are practically our own institution.

I am going to be hit with empty nester syndrome come this fall. It is going to be ..... very strange and quiet. I will certainly have more studio time to myself, that's for sure!

You are happier being in Florida, now, aren't you? And your artist son is still creating I hope!

by mrdarcy on 26 March 2018 - 20:03
Mindhunt, you did not need to remove the photo of your dog had I wanted that I would have done it myself. Contrary to Beetree's comment it was in no way offensive to me maybe her? I do agree that you should start a thread about your pup he looks gorgeous.

by mrdarcy on 27 March 2018 - 06:03
Posted from Beetree's other thread as she is having some kind of trouble posting to this thread??

. Since it belongs here I have deleted the other thread.
by beetree on 26 March 2018 - 21:03
@Mindhunt

I get a hanging bomb everytime I try to post to the second page of the Kitchen Sink.

I am sure you understood the American English sentence I wrote to you, Admin edit, Admin is anything but. Any further reference to/about Moderators will be deleted, thanks. Really no need to start another thread just to get a dig you could have PM'd Mindhunt as this thread is basically about nothing. mrdarcy (Mod) That is all that matters in my post to you.

Have a great day!

by Mountain Lion on 02 April 2018 - 14:04
Hi Bee!

Happy Birthday, I know it's this week.

Snowing like crazy here today, time for spring, and GOLF. LOL

Anyway I hope you have a wonderful birthday.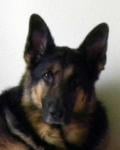 by Mindhunt on 03 April 2018 - 20:04
MrDarcy, I didn't want to compound my oops lol. I actually thought I could move the post to the other thread but it keeps telling me my picture file is too big (🤨). Quint is a great boy, very much a Moose puppy.
Beetree, yeah empty nest is no fun. My son informed me he wants to go to grad school so he can teach art, so Chicago, Michigan, or New York. NOT looking forward to that time. Hopefully I have a couple years yet before he goes since his girlfriend is finishing up her degree. Yes I am happier in Florida close to family although I LOVED Texas. I am hoping to have a house soon with a big backyard. Home prices are ridiculous in FL, they go fast thanks for foreign investors buying sight unseen and then flipping them. I am looking for minimum acre for the dogs. Keeping fingers crossed. Then I can set up my studio and get going on my art. No room at my mom's, heck hardly any room for me and the dogs lol. Quint LOVES his Lambykin as does 15 year old Ronin. Ronin has one too that he carries with him everywhere.
by beetree on 06 April 2018 - 13:04
Thanks ML! And Thanks MH for the update...nice to hear your news. Going to enjoy this snowy spring day with a mani pedi and Happy Hour party later...😜💅🏻🥂🍾

by fawndallas on 02 May 2018 - 05:05
Hi all

by Hundmutter on 02 May 2018 - 06:05
Hi to you too - how's it all going ? Boxers okay ? What's new ?

by mrdarcy on 02 May 2018 - 16:05
Hi fawn, good to hear from you, how's things ?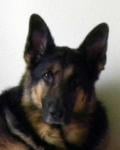 by Mindhunt on 04 May 2018 - 14:05
Happy belated birthday Bee. Mom's was the 12th (83 years old, still dancing every weekend and going to the gym. Mine is next week. How was happy hour? I have found as I get older, (thanks mom she had same thing start at this age, all she can drink now is Gran Marnier), I can't take alcohol, as in, feeling yucky and triggering migraines. No wine white or red, no booze, no mixed drinks. Life officially sucks now lololololol.....
---
---
Contact information
Disclaimer
Privacy Statement
Copyright Information
Terms of Service
Cookie policy
↑ Back to top