by Baerenfangs Erbe on 10 November 2017 - 14:11
Jackie was in the area so she came over and stacked all of our dogs, like she always does. :D
Athos von den Sturmfalken
Yukon vom Baerenfang x Nala vom Kassler Kreuz
Love this dog more than anything.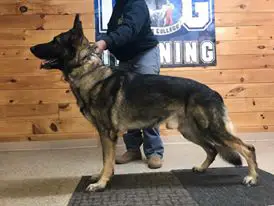 by Glock on 10 November 2017 - 14:11
@ Barenfangs
Why do you love this dog more than anything?
Any biases as well?
by hexe on 10 November 2017 - 20:11
@ Glock--what the hell kind of question is that? He's her dog, it shouldn't need explaining as to why she loves him more than anything.

@BE, he's matured quite nicely, I think, and no one can accuse you of not keeping him fit!

by Baerenfangs Erbe on 10 November 2017 - 21:11
That's a weird question indeed. He's my dog, so of course I love him more than anything. Not only that, he's literally my lifeline since he's my actual working Service Dog and a legitimate one at that. He's my working partner and he represents the past, present and future of my families bloodline.


@Hexe, he is very fit and well muscled. I love his current working condition. Let me see if I can get the full sized picture up. :)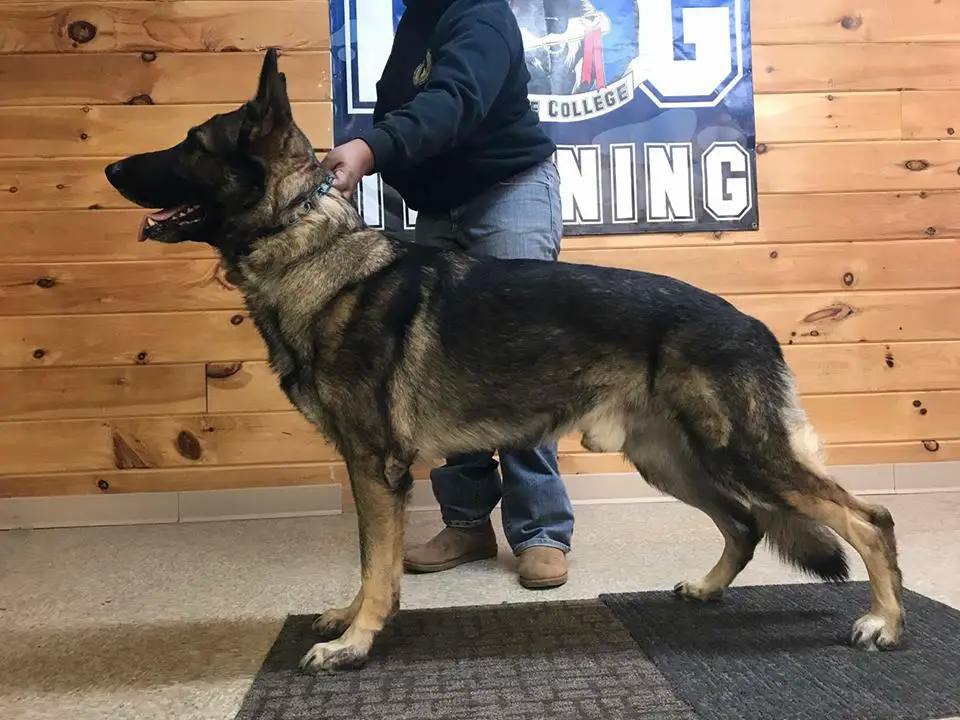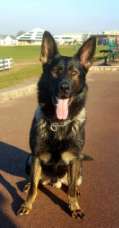 by RichCarne on 10 November 2017 - 21:11
I do really, really like what I have seen from this dog on your videos Baerenfangs Erbe!

What would you say are his weaknesses ?

by Baerenfangs Erbe on 10 November 2017 - 22:11
While very clear headed, he can be leaky, which I primarily created through inconsistent training. However, it's a weakness and cost us points in the trial.
He can be a dickhead but has gotten a lot better working for friends so we can maintain certain aspects in obedience, however, we just figured out how to keep him outside the crutch for heeling so we can finally get to work :D .
Other than that, while he raised a number of puppies for me and he is an overall neutral dog while working, I have absolutely no Illusion about what he is. There is a streak of Male to Male aggression in him. He won't really show it unless they breach his personal bubble.

Control is going to be my main issue with him. They older he gets they stronger he will be and control will be our main weakness. Thank God, he's highly biddable yet can take corrections without shutting down.

The main weakness however, is the leaking. Other than that, he's an extremely stable and very strong dog.
by apple on 16 November 2017 - 14:11
Can you give some specific examples of behavior that reflect his leaking of drive?
by Centurian on 17 November 2017 - 00:11
BE ..
I don't know exactly what you mean by leaking , never heard that term .

I think I know what you may mean by the use of that word .. but don't want to assume. If what your definition of the word leaking is what I am thining you mean .... I am concerned for. Also if the term is what I am thinking then , I am going to think whoever taught you that term and concept , flim flammed you . So I write no more not knowing your meaning. If you would define that term for me and the general reader , I would appreciate it. [ or you prefer , PM me and if you so desired , I would share my thoughts ]
by beetree on 17 November 2017 - 01:11
Leaking drive. It refers to an exuberant expression of undesirable activity when a dog's innate drive to action is not properly tempered with discipline and training.

by Hundmutter on 17 November 2017 - 08:11
Example of how that definition translates to actual behaviour during training, please ?
You must be logged in to reply to posts
---
---
---
---
Contact information
Disclaimer
Privacy Statement
Copyright Information
Terms of Service
Cookie policy
↑ Back to top