This is a placeholder text
Group text
by Earlmoon on 14 February 2017 - 01:02
First of all I am located in Switzerland and my Dam comes from Germany.

Her father is a FCI 2012 World Winner, and MULTI CH - Hashish von Jess Box

Her mother is Hannah-Montana vom Schwanenschloss

My question was, is it possible to register puppies without being a professional breeder ??

And does one have to OWN both Sire and Dam, Or can you simply find a registered sire ??

is it just as long as both Sire and Dam are registered that will allow the pups to be registered ??

Thank you for your time and replies.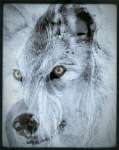 by Fantom76 on 14 February 2017 - 02:02
DO you mean "Real" registration with with the Swiss/Germans or do you mean here on PDB?
On PDB, you do not have to "OWN" a dog to register it. If the sire and dam are already on PDB, when you add their names as sire and dam, they will be added to the pedigree. If they are not already on PDB, then you will "Register" and Be the Creator (OWNER) of those dogs on PDB. When you register a dog on PDB, you do not really own the dog, just their record on PDB.
However, to enter a dog on PDB, it must be a dog who is or who will be registered with a recognized FCI organization. You must include date of birth and if the dog is old enough and already registered, then you must also include the breed book and registration number.  
by Earlmoon on 14 February 2017 - 11:02
I mean real registration

for future breedings

by Hundmutter on 14 February 2017 - 17:02
Start with HannahMontana's owner, who may be the breeder of your dog. Ask whether there was paperwork with your puppy that you should have had. If the mother and father are registered with their national Kennel Club(s), they will have Registration Numbers. For German dogs, this may be the VDH. If the pup you bought was also Registered when she was 'in the nest', she too should have a Registration number / certificate already.(That might be with the Swiss KC). If her breeder sold her deliberately on what is known as 'unregistered', or on 'limited registration', possibly because the breeder did not want the pups to be bred from, you may have to pay extra for papers for her as a breeding prospect. Or you might not be allowed the papers. There are usually ways to appeal that, with the Kennel Club of whichever country you live in; ring them & ask. Also, whether a 'late registration' is possible. If the mother's paperwork / transfer from Germany was not done properly with the Swiss KC, this might explain the failure to register / sell with papers.

I would caution you that if the pup was sold ONLY as a sport &/or companion dog, there might be good reasons why the breeder did not want her to breed on - some hereditary health condition may have come up, for example - in which case you ought to be equally careful about not perpetuating it.

by Hundmutter on 14 February 2017 - 17:02
And no, if you do go on to breed, you do not have to be the owner of the male you put your female to. Many people advertise their dogs 'at stud', or you may know somebody local to you who has a dog you like. They will probably charge you for the privelige of using their dog ! Unless he is unproven.

But I would do A LOT of homework first - what you get out of your bitch may not be great pups if you are not careful and more knowledgable about which dog to mate with her. Try to find an experienced 'mentor' before you go further.

by susie on 14 February 2017 - 19:02
Are you a member of SBC ( Schweizer Boxer Club ) ?
SBC is member of SKG, SKG is member of FCI.....

Hannah- Montana was bred within German BK ( Boxerclub ), BK is member of VDH, VDH is member of FCI.
Hashish was bred in ZKWP, also member of FCI...

no problems on both sides, sire and dam... you should have gotten Swiss SBC pedigrees, did you?

You need to become a member of SBC, get involved, and breed according to the Swiss rules - otherwise no pedigrees....

Kind regards

by Earlmoon on 15 February 2017 - 12:02
Yes I have Oceans full pedigree.

we are not members of the SBC no,

I just wanted to research about it before I breed her with another registered male

So i know how it works to register the puppies.

Yes Ocean has her VDH pedigree, we bought her in Germany

but we live in Switzerland.

by Hundmutter on 15 February 2017 - 13:02
Sorry, maybe this is being too simple then, but why not just ring the Swiss Kennel Club and ask: "I have a bitch Registered in Germany, do I need to do anything to transfer her registration to Switzerland to ensure that I can Register her puppies here when she has some ?"
---
---
Contact information
Disclaimer
Privacy Statement
Copyright Information
Terms of Service
Cookie policy
↑ Back to top