by Oli on 24 November 2012 - 12:11
Post links to external resources and any vital information
by beetree on 24 November 2012 - 14:11
Oli,

Just so I don't misunderstand, does this mean links to individual rescues will be allowed here? For instance, Steph's rescue to her website, in MT where I got my rescue pup would be allowed here, but still not as a signature link?



by melba on 24 November 2012 - 16:11
Shandra and I have been doing a lot of research of different ways to gets the rescues where they need to be and asked Oli to put up a sticky for the
resources we have discovered. I don't know if individual rescues will be listed?? Good idea though!
http://pilotsnpaws.org/
Melissa
by Shandra on 25 November 2012 - 00:11

by ShelleyR on 25 November 2012 - 22:11
Cool.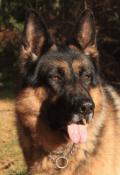 by tangsd on 26 November 2012 - 20:11
Amazing and worthy stories. Well done all involved.
Tanya


by marjorie on 28 November 2012 - 23:11

by marjorie on 28 November 2012 - 23:11
Transport Groups/Organizations: Operation Roger
web page:
http://www.operationroger.rescuegroups.org/
Dogster Railroad (forum w/ people from all 50 states)
web page:
http://www.dogster.com/forums/Dogster_Railroad
Rolling Rescue (Truckers to the Rescue)
>>web page: www.geocities.com/Petsburgh/Park/6538/ Spots and Pals Overland Transport Service (All breed transport) web
>>page: http://members.tripod.com/~amoca/SPOTS/spots.htm
Yahoo groups:
>>
>>TRUCK-N-PAWS:http://groups.yahoo.com/group/TRUCK-N-PAWS
>>
>>Pet Transport Net:http://pets.groups.yahoo.com/group/PetTransportNet/
>>
>>Dog Rescue
>>Railroad:http://pets.groups.yahoo.com/group/Dog_Rescue_Railroad/
>>
>>Rescue Transport:http://groups.yahoo.com/group/RescueTransport
>>
>>NHARescue:http://groups.yahoo.com/group/NHARescue
>>
>>All Breed Rescue:http://groups.yahoo.com/group/allbreedrescue
>>
>>Biker Babe Transport:http://groups.yahoo.com/group/BikerBabeTransport
>>
>>Dog Transport:http://groups.yahoo.com/group/DogTransport
>>
>>Rescue Angels on
>>Wheels:http://groups.yahoo.com/group/RescueAngelsonWheels
>>
>>Illinois Animal
>>Transporters:http://groups.yahoo.com/group/IllinoisAnimalTransporters
>>
>>CaRescueRR:http://groups.yahoo.com/group/CaRescueRR
>>
>>PacWest Dog
>>Cooperative:http://groups.yahoo.com/group/PacWest-Dog-Cooperative
>>
>>Rescue Transporters:http://communities.msn.com/RescueTransporters
>> For emergency needs/last minute transports:
http://groups.yahoo.com/group/Help_Us_Get_Safe
Specializes in transporting special needs,older dogs, etc. :
>>
>>http://groups.yahoo.com/group/IMOM-xpress Mailing Lists (to post animals in need of transport): California Rescue Railroad:www.egroups.com/group/CaRescueRR
Dalmatian Overland Transport Service:www.egroups.com/community/DOTS
Dog Rescue Railroad:www.egroups.com/community/Dog_Rescue_RailRoad
by Nans gsd on 02 December 2012 - 20:12
And what about posting our local rescue groups contact information. JUst a thought. And maybe vet's that will help us with our rescue's that come in that need to be vet'd before placements or for anything else? Another thought. All this info needs to be available to all that want to help with rescue. There are many facets of rescue that can always use people's help; not just rescueing or fostering the dogs; vets, transports which list above if just fabulous, people willing to donate food and/or shelter dog walkers, evaluators, caregivers. Please come forward and let us know how to reach you if you are available to help. Thank you all so much, these dogs need us. Nan

by marjorie on 11 January 2013 - 00:01
You must be logged in to reply to posts
---
---
---
Contact information
Disclaimer
Privacy Statement
Copyright Information
Terms of Service
Cookie policy
↑ Back to top