This is a placeholder text
Group text
by GSCat on 16 May 2022 - 07:05
I'm on a couple other websites besides PDB.

PDB is much easier to read.
PDB is much easier to navigate.
PDB has many useful features that are easy to use for breeders, buyers, and other interested parties.
PDB is free, which means not only breeders and other professionals, but prospective buyers, hobby breeders, and others interested in learning can access and use without parting with money. This encourages use and learning. The website traffic also means the ads get seen by prospective buyers.
PDB Admin/Mods are very, very responsive, helpful, and fair.


One of the other websites I'm on requires use of a specific third-party platform from my end to post. I signed up and someone(s) promptly tried to steal my identity (not from that site, but someone(s) else using the third-party platform), so I haven't been to that other website in some time. In contrast, PDB does not require the use of any particular platform to access and post, which is safer.

The other other website posts one's actual name and there is no way to hide it (I've tried). They also charge for a premium membership. I rarely go there because of these reasons, plus it's hard to read and hard to navigate.  In contrast, PDB associates dogs with the person's username, which is safer.

by mrdarcy on 16 May 2022 - 12:05
"PDB Admin/Mods are very, very responsive, helpful, and fair."  Thank you for that GSCat

by Sunsilver on 16 May 2022 - 12:05
If I had to rely on the official breed registries like AKC and CKC, I would still know very little about my dogs' ancestry, as you have to pay for pedigrees, and the pedigrees only go back so far. Here, I was able to build my dog's pedigree, adding in missing dogs and their information.

I will never forget the thrill when the dogs I'd added in hooked up with those already in the database, and I could trace the lineage right back to the beginning of the breed!

Working Dog didn't exist at the time, and I think they only go back so far, unless you are a paid member.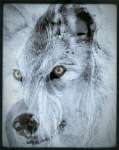 by Fantom76 on 16 May 2022 - 14:05
BTW, If you are interested in tracing your GSD's pedigree back as far as you can, there are certain countries that have excellent online databases that may help. If you run into Italian GSD's in your dogs pedigree, ITALY has great data base called ENCI, Within days of an Italian dog being born, it is on the database. There also are very good DUTCH, ESTONIAN, FINISH, and EARLY AKC DATABASES. There are also databases from China, Denmark, France, Pakistan and Russia ( this last one I am now afraid to use).
And there is WinSIS that gets a lot of results from other countries trials and shows. However one fault is that in order to be entered in the database, a dog has to have a registration number so sometimes one has to be made up, which means that you can not always trust the registration number from that site but otherwise it is an excellent site,

Just thought that I would mention other databases, but of course I personally think that none of these can compare with PDB, but I do use them sometimes to verify or clarify or add to data that has been entered on PDB.

by Killer6810 on 16 May 2022 - 17:05
This is all very encouraging info...thanks.
by GSCat on 16 May 2022 - 19:05
by mrdarcy (admin) on 16 May 2022 - 12:05

"PDB Admin/Mods are very, very responsive, helpful, and fair."  Thank you for that GSCat
You're welcome.
Truth is truth.

by Rik on 18 May 2022 - 15:05
Hey killer, here's a personal, purely anecdotal, benefit for me of PDB.
In 2008, I retired, wanted to get back into GSD. Didn't want another Am. S/L. so, having some experience both with GSD, Show, world wide web,, etc. decided I wanted a Euro GSD . went on the WWW hunt and ended up here on PDB.
kinda showed my azz a time or two and apologized profusely.
anyway, here is a couple of dogs I ended up with, 100% from this site. I did go to Germany. and that was from this site also.a result of 100% PDB.
Wandy She ended up with lifetime Koer, South East USA Regional Siegerin, 2011. all my dreams come true.
here's another dream dog I found 100% on PDB. Unfortunatly, his life was short, my fault.
And then there is the Javir daughter. Life cut short by purely poor rmedical procedures.
jmo,
Rik
---
---
Contact information
Disclaimer
Privacy Statement
Copyright Information
Terms of Service
Cookie policy
↑ Back to top