by astrovan2487 on 10 June 2019 - 22:06
Looking for people's opinions and experience using adequan injections for working dogs. I've heard a few people using it for dogs with joint issues and say it works great with no side effects. Already talked with the vet about it and ordered it, just want to see if people who have actual working dogs think it did anything for them.
by ZweiGSD on 11 June 2019 - 22:06
I used Adequan about 20 years ago on a dog with hip dysplasia. I didn't notice a difference.

However, I would try it again if I had a dog with any joint issues to see if it would help that particular dog.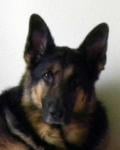 by Mindhunt on 13 June 2019 - 12:06
My Isis was born with no left hip socket and a severely dysplastic right hip. Found during her 2 year old OFAs. Needless to say her working career was over. She is now 14 and having pain from the above as well as severe arthritis. She still wants to "work" (we continued training lightly, enough to keep her in shape but not enough to cause problems) and loves her hydrotherapy. Unfortunately we are running out of options for pain management that she can tolerate without being too drugged out, so we tried adequan, I was so hoping for a miracle or at least a significant reduction in pain, went 2 rounds and no difference.
(If anyone has any other options, I am all ears, you can PM me).
by Nans gsd on 13 June 2019 - 15:06
Mindhunt have you tried CBD oil? For comfort for her.

My thoughts on Adequan is this. I feel it can help (not cure, but help) if you start the dog early enough in his/her career and continue thru lifetime. Have to go the 8 initial dosages then continue once per month thereafter. I really think it did help my older Samoyed boy up until the end of his life, but not a cure. And it was not that I noticed such a huge difference but I do feel he was stronger for a longer period of time. jmpo.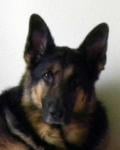 by Mindhunt on 13 June 2019 - 16:06
Nans GSD, yup she is on CBD oil twice a day, gabapentin, amantadine, SOD Boswelia herbal supplement, Probiotic, Omega-3 for inflammation, Galliprant (1/2 normal dose since she has a hard time with NSAIDs and this one is the only one left to try), Slippery Elm Bark for upset tummy and when that doesn't work Cernenia, Tramadol (only med that seems to work and I have read all the research I could lay my hands on regarding its efficacy), Denamarin (because the long term Tramadol use has caused significant liver enlargement and pain, so Denamarin and liver detox program and low dose more frequent Tramadol, because she still needs it for pain and for her it is effective and this seems to be healing her liver). Acupuncture (try for twice a month but need to do it more frequently, unfortunately no package deal so very expensive), laser for her arthritis (twice a week), hydrotherapy (try for twice a week but it is time consuming with my already busy schedule with work and having to drive a hour for my vets who are amazing), I massage her, and do passive range of motion when she can tolerate it, Epsom salt compresses on her sore areas. Unfortunately I feel she is reaching that point when modern medicine will be doing more harm (liver) than good so I am preparing myself for the inevitable, already had to let my 16 year old Ronin go in April because his body could no longer keep up with his head and I did not want him to realize he could no longer do what he thought he could to be my superhero. I will do the same for Isis when it is time, let her go before she realizes she physically can't be my superhero anymore.
Quint my 5 year old was diagnosed with perianal fistulas in February and a partially torn CCL and he is finally recovering from losing his best friend Ronin, he has really focused on Isis and I am not sure how he will do with losing Isis, stress is a huge part of the PF flares and his have recently come back after almost being completely healed up because of Isis' liver issues that flared up a couple weeks ago, he can't stand to see he in pain and almost comes unglued like he did when Ronin was not feeling well. Unfortunately PF is a very painful disease so he too is on pain management (Tramadol, Duramax when he is not taking cyclosporin, and amantadine, epsom salt warm compresses, colliodal silver for the open wounds, nightly washing of his rear end so no infection so far with those huge deep open sores, sanitary clip, and laser therapy twice a week) and could NOT take the adequan for his partial tear and arthritis caused by the PF (autoimmune disease that can cause Rheumatoid arthritis as well). I want Quint to heal up so he can be neutered (PF is hereditary) and I can start him with the local doggie day care so he will not be bored and miss Isis so much (he will still be devestated, he built a shrine to Ronin, when we came home from the vet's after putting Ronin to sleep, he took all the stuffed animals and toys and piled them on Ronin's bed, slept next to it for 3 nights in a row, then slowly took one toy and played with it, finally they both took all the toys off the bed and are pretty much back to normal).
by Nans gsd on 13 June 2019 - 21:06
Sorry you have your hands soooo full; boy when it rains it surely pours doesn't it. The PF are a battle in itself; my older sammie boy had those and was I am sure in constant pain with constant flare up and cause for constant cleanups and tending to with no cure(s) ahead' fought for him along with his physical flare ups although not diagnosed but was attacked by pit bulls twice did not help his mobility. So I understand what you are going through especially having major problems with more than one at a time. Geez, you need a break. Really feel for the dogs as they know when they can no longer hold their own. Hopefully better days ahead for your guys. Nan
---
---
Contact information
Disclaimer
Privacy Statement
Copyright Information
Terms of Service
Cookie policy
↑ Back to top