by Hundmutter on 20 November 2018 - 16:11
Plaudits to you, Camilla, for being prepared to go on record


.
by Rhumphrey7 on 20 November 2018 - 18:11
Thanks Camilla for the encouragement and advice. I have decided to not reveal the pedigrees. Too many innocent people will be hurt in their breeding businesses if I do this. I have realized that the breeders who know that they MAY have carriers or affected dogs aren't as concerned as I about this disease. I have now chosen to just walk away do what best for my dogs, and let KARMA or GOD whichever you believe in, deal with the situation. I have now have only spent about $9,000.00 in dogs and vet bills. So I guess in the long run it was a cheap lesson in buying dogs from breeders you don't know regardless of their reputations. To "out" these bloodlines or pedigrees it would hurt and cost innocent breeders a lot more than my investment and they would not be the guilty parties. I have had to question my motives for "outing" the pedigrees and have determined that though I may have sincere concern for the suffering of the dogs but also a part of me may be doing it to punish the guilty for selling me a dog that I become attached to and then acting like it's no big deal that there is a genetic abnormality. One breeder actually told that all GSD dogs are "carriers" of some form of genetic abnormality and it goes with the business. He told me when you buy a dog you must hope for the best , but be prepared for the worse. Due the extreme numbers of offspring involved (100's), I could never hope to stop the breeding of this particular line and the truth according to a vet, is that it may be a recessive defect which is not prevalent in the majority of the GSD of this line. That means that there may be no puppy with the symptoms of the defect in the litter from a carrier. I just happen to be one of the lucky ones :). I appreciate everyone's input and response. I would only ask that if you are a buyer (breeder or pet) that you have a solid purchase contract that last more than 6 months or 90 days in the event of defects (i.e. hips and elbows) that occur after the dog is 6 months old. It's odd but I have found that the DDR GSD community is very close knit and it doesn't take long for other breeders to find out the truth about the bad breeders. It's the general public buying these dogs that are being hurt by becoming bonded to dogs that are going to have late developing genetic problems (i.e. hips)or Entropion in the case of my dog. Regards
RHumphrey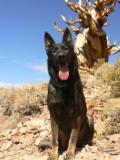 by Prager on 20 November 2018 - 21:11
$9000 for vet bills for this? Get a different vet.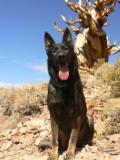 by Prager on 20 November 2018 - 22:11
All dogs carry some genetic imperfection, but a breeder who intentionally ignores and repeatedly breeds the parents who generate obvious problem should be exposed.

JMO
by Rhumphrey7 on 21 November 2018 - 03:11
Prager

That was the amount of money was spent purchasing the dogs plus vet bills. Sorry if this wasn't clear in the post

Regards
Rhumphrey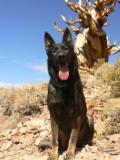 by Prager on 21 November 2018 - 05:11
Oh OK.

by sentinelharts on 21 November 2018 - 07:11
I agree with the notion that most Shepherds are carriers for some genetic imperfection and most of the time that is unknown to the breeder. When it is known, the breeder must consider the severity of the condition and how it impacts the lives of the dog, its potential offspring and the people who will love and care for those dogs. Some conditions (lets say an allergy to a specific protein) are completely manageable and the dog can live a comfortable and fully functional life by the owner simply avoiding that protein. Some are manageable with minor to moderate surgical or medical intervention (like Entropion) and some are incureable, require medical heroics or involve a lifetime of pain or discomfort (Epilepsy, EPI, PRA) . I do not think that every imperfection is an automatic cull and each breeder must make decisions they can live with and can stand behind when breeding a known imperfection.

Either way, I am sorry that you got a raw deal
by Rhumphrey7 on 21 November 2018 - 13:11
Thank you Camilla

You must be logged in to reply to posts
---
---
---
---
Contact information
Disclaimer
Privacy Statement
Copyright Information
Terms of Service
Cookie policy
↑ Back to top