by Koots on 12 November 2019 - 20:11
I thought this post had disappeared - I couldn't find it in the 'Latest posts' section, but when looking through the Forum list it was there. Another 'missing topic' situation, with unintended double posts. Some site weirdness, lol.

by Koots on 12 November 2019 - 20:11
Just now, when I clicked on 'submit post', I got a 'bad gateway' error. Refreshed the page and it's OK....hmmmmmm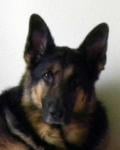 by Mindhunt on 12 November 2019 - 21:11
Nansgsd - may I suggest a comprehensive allergy panel (fecal, saliva, blood along with 24 hour fasting, not even medications if possible and it doesn't jeopardize health)? The reason I suggest this is Quint had major arthritis in all his joints, including spine, jaw, feet, etc. The vets thought it was from his autoimmune disease, he was miserable, limping and just a hurting mess. His gait was odd because he took short mincing steps, he would not chew his food because his jaw would hurt some days, other days he seemed ok-ish and the pain meds were working. His nutritionist vet suggested this allergy test. We took it, it was not cheap. The results were surprising. Quint was allergic to all fish and fish products, oats and oat products, millet and millet products, and lentils including peas and all products. Once he was switched to a new diet that did not contain any of these (was difficult to find good quality food but I did, it is just expensive), he is a different dog. NO limping, full strides, decrease in pain medication, wanting to play, even reduction starting in his disease symptoms. I even had to switch his shampoo because it contained oat oil and he would get itchy (thought it was environmental allergies). Now I shampoo him with the new stuff and he is fine. Just a thought. Hope you find what works. Good luck

by emoryg on 13 November 2019 - 12:11
Mind, incredible that you were able to resolve your dogs issues from allergy testing. Good of you to think outside the box. I had a few dogs develop arthritis late in life. I always contributed it to a rough life and old age. Never once thought arthritis could be from food allergies.
by Nans gsd on 13 November 2019 - 15:11
Thank you all for the info, emoryg good info. Interesting, will have a heads up for any changes of behavior. Like thunder/lightening fears, etc. Yes my big boy hates it. that may escalate.

by Falkosmom on 13 November 2019 - 23:11
I had a dog neutered at 7 years for health reasons. It did not take long for him to go from a very active, free fed, naturally lean dog to a sluggish fat dog that had to have his food intake severely restricted. Temperamentally, he lost his vitality.
by Nans gsd on 14 November 2019 - 10:11
well my post disappeared again prior to finishing it. What's going on??

OK anyway @ Falkosmom are you talking about acting like an old dog when not so old; or are you talking about his mobility when you say vitality?? Just curious as my guy acts older than he is in my opinion; I do know the weight can be a serious issue.

I had a Samoyed bitch I spayed and had to cut her food back 30% at least and she still gained weight and acted (within one year of spaying) like a snot and just changed her temperament drastically, so am aware of that also.

Thank you for the heads up. Kind of disappointing to say the least that it can change them so drastically. Nan

by Falkosmom on 15 November 2019 - 22:11
His temperament really tanked. You would think his temperament would have been fixed at that age and there would not have been a lot of difference but like you said, he acted like a very old dog. It did not take him long to gain over thirty pounds despite still logging the same mileage but at a different pace. I think his sluggishness was a result of altered temperament combined with the excess weight. IMO, I think a reduced metabolism alone can take the spring out of one's step.

by mrdarcy on 16 November 2019 - 03:11
Moved these comments from the 2nd thread on this subject. We are experiencing several issues at the moment while Oli is working on the site, things should settle pretty soon so thanks for your patience.
by Nans gsd on 13 November 2019 - 14:11
sorry my post disappeared, this is neutering a 6 + year old boy with some joint issues, thanking Mindhunt and others for info on allergy testing.
by Nans gsd on 13 November 2019 - 14:11
Am also worried about putting him under anastesia? anyone have any issues with neutering and putting their dogs under? Donn't think you can prepare for that??

OK disappeared again. Am signing off. Will check back later for any further commends and info. Thanks to all. Nan
by Nans gsd on 13 November 2019 - 14:11
Know that weight is going to be an on-going issue as this guy loves his food; BUT with this in mind you know if your dog is not feeling himself if they quit eating. Soooooo will reduce his food starting the weekbefore neutering by 30% ought to do it. Hopefully.

by emoryg on 13 November 2019 - 15:11
A couple times topics have just vanished.
Here is the link to the last page.
http://www.pedigreedatabase.com/german_shepherd_dog/community.read?post=932904-neutering&p=2

by Koots on 16 November 2019 - 10:11
My boy got neutered yesterday, so nothing to report yet on any issues. He was neutered at this age of 6 because he has epilepsy and we have a 5 month old female now as well. I will post on here if there are any observable effects of his neuter in the upcoming months.
---
---
Contact information
Disclaimer
Privacy Statement
Copyright Information
Terms of Service
Cookie policy
↑ Back to top