by Ashes0529 on 12 November 2019 - 09:11
You fail to mention you placed a deposit and received it back when the litter you were waiting on had no females when that's what you were wanting, a female. I told you I had answers to many of the questions which I answered, I am not obligated to answer more as I already gave you answers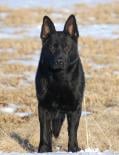 by Jenni78 on 12 November 2019 - 14:11
Ah, memories...

How many of these threads are there, over the last 20 years? I get it...don't "pick" on people who get scammed, but really...Google is your friend.
by stormins on 13 November 2019 - 00:11
I searched Google and did a forum search on PDB ... very little came up

Please try and let me know what you find
by hexe on 13 November 2019 - 02:11
stormins, it doesn't appear that the 'Search Forums' function on the website is working. If you want to see the threads on the site involving Alt Ostland/Judy Malone, you'll have to do a web search specifying Pedigreedatabase AND her name and kennel name.


by Western Rider on 13 November 2019 - 02:11
The search forum site is not working hope Oli will get it fixed soon. You may also find trouble when searching for some dogs according to Admin Heritage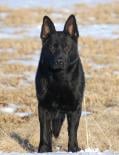 by Jenni78 on 13 November 2019 - 14:11
I found references to all the old threads and when I clicked on the links, they said 'bad gateway.' So, while I found enough to give me pause if I were looking to buy, the actual content of a lot of the threads is gone. Too bad. There were several on DDR Legends and several on here.

by Western Rider on 13 November 2019 - 14:11
Jenni don't think they are GONE just out for a walk right now.
by hexe on 13 November 2019 - 16:11
I was able to access most of those threads when I did a web search last evening [along with the Janice Bartmess threads], right before I posted about the PDB 'Search Forums' function not working, so they're definitely still there.

by stormins on 13 November 2019 - 19:11
Therein lies the problem....

If technology doesn't cooperate or you don't happen to search in the right place, you can miss something that can prove to be costly....especially when you have her minions singing her praises.

Some would say that that automatically makes it the buyer's fault since one must assume everyone you deal with is a crook, and it's your fault if you didn't turn over every rock up front.
Isn't that like saying it's your fault a burglar broke into your house because you didn't research the neighborhood well enough before you moved in?
by apple on 14 November 2019 - 06:11
I have no idea what you were looking for in a dog. First, the so called DDR dogs are DDR in name only. They might still have some remnants of the DDR structure, but are nothing like the old DDR dogs, many of which were not that great to begin with. Second, her website is very obvious that she has no real knowledge or talent in terms of working dogs and is breeding for conformation, which is only a small part of what the early DDR dogs were about. Those aspects would be major warning signs to me.
---
---
Contact information
Disclaimer
Privacy Statement
Copyright Information
Terms of Service
Cookie policy
↑ Back to top