This is a placeholder text
Group text
by GSCat on 16 August 2022 - 00:08
by Rik on 15 August 2022 - 05:08

https://www.pedigreedatabase.com/german_shepherd_dog/dog.html?id=3183799-gama-laroja?_v=20220815053012

ok, a cut and paste is the best I can do. also, I enter her parents and they keep disappearing. guess I'' have to read the tutorials a few more times.

rIK
I posted the link to Gama's pedigree in my post above.  It doesn't have her name on it at this time because she's not in the PDB database (yet).
To get Gama's pedigree, I did a Mating Outcome using her parents.  The PDB website will automatically look for the two dogs when you click on Process Names, and then you click on Check Mating Outcome.  Spelling counts.
When the Mating Outcome comes up, copy the URL (highlight, then CTRL C)
Then click on Latest Posts to get to the forum
Then click on the thread you want to post to
Then click on Enable Editor in the window where you compose your post
Then click on the little chain icon to insert your link.  A pop-up window will appear.
Then paste your URL (CTRL V) into the two places for the URL and text in the pop-up window.
Then click on OK, and the clickable link will appear in your post.
The process for quoting someone is very similar, but there are a couple differences (copying text instead of a URL, using the quote icon, and using the red return icon in the quote window in the post composition window)
Hope this helps.
PS:  Some browsers don't allow the right-click Paste function, and whatever it was will disappear, or a pop-up will say Paste isn't available, use CTRL V. The keyboard commands will generally work even if the right-click commands don't.  This is why I gave the keyboard commands, above.
by Pirschgang on 16 August 2022 - 12:08
Xerxes Manepo Ideal looks like a nice dog.
Anyone know much about him?

by mrdarcy on 16 August 2022 - 13:08
For Rik....
https://www.pedigreedatabase.com/german_shepherd_dog/dog.html?id=3183901-gama-laroja?_v=20220815174400
Gama Laroja 
Dam born: 15. April 2021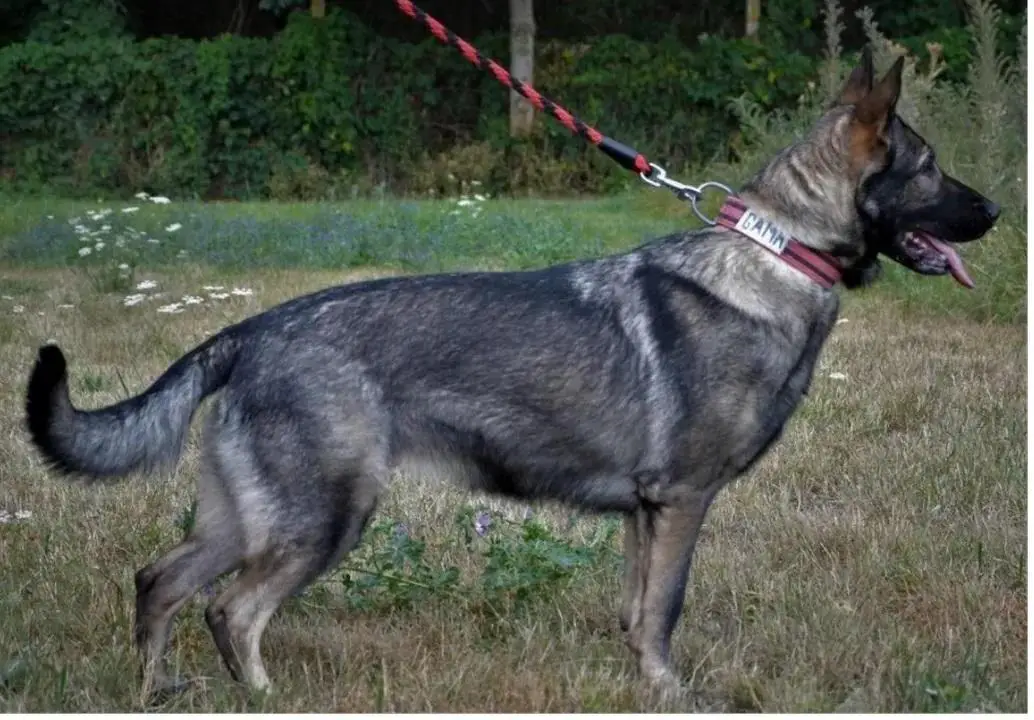 by Rik on 16 August 2022 - 20:08
thank you mr. darcy. I was just about to read the "how to" section again, and I'm pretty sure I could have gotten it right in another?
well, let's be honest, I've been here a ling time and haven't gotten it right yet :).
anyway, for those interested, my grandaughter and I were in Atlanta @8:00 pm last night. (9  dogs came in on this flight, due to a computer malfunction in customs, they couldn't release any of them. So we got back home at approx. midnight, minus Gama.
woke up this morning and phone is ringing and she (and all the dogs) are released. so just back from another round trip. my rear is dragging, but she's at her new home and so far, she and I both seem to be pretty happy with this deal.
Rik
by GSCat on 16 August 2022 - 22:08
by duke1965 on 17 August 2022 - 14:08
pirschang, Xerxes was used quite a lot by people who breed to produce dogs for Law Enforcement and he produced real good dogs, one of the non famous great producers, I bred a female to a Xerxes son recently

by Sunsilver on 17 August 2022 - 15:08
Great news! Reminds me of the day I brought Eska home, and her flight was delayed by bad weather in Chicago. Seemed to take forever to get all the paperwork straightened out when she finally arrived at Pearson.

Finally picked her up in the wee hours of the morning, and dragged my sorry butt home around 6 a.m.

When I let her out a few hours later, after we'd both had some sleep, she and another pup found a flirt pole in the corner of the kennel, and it was GAME ON!! LOL! Getting the pole away from them so they could both go out out to pee was lots of fun...

Good times, good times!

Hope you can figure the photo thing out!
by gsilas on 18 August 2022 - 02:08
That's an amazing looking pedigree, especially the dam.
by stormins on 18 August 2022 - 12:08
Last I checked they had a club in / around the Magic City.... like Hotlanta I only go there when I have to...Dothan is enough for me.
Harry had one in Bonifay but he moved to Colorado

by Hundmutter on 18 August 2022 - 15:08
Looks very like the 6-year old lying at my feet as I type this :-)

---
---
Contact information
Disclaimer
Privacy Statement
Copyright Information
Terms of Service
Cookie policy
↑ Back to top