by GeorgiaGSD15 on 10 April 2019 - 18:04
Hello everyone, i am looking into purchasing my next GSD, and would like some of you folks with better knowledge of the pedigree system to give me some feedback/info on this particular pup. any and all information is greatly appreciated! i have attached the sire and dam's info. (i think) what im seeing is a pretty good to decent lineage but honestly.. i have very little knowledge in regards to the pedigree tree. however i am not new to the GSD. i have owned mulitple GSDs in my life..but have been out of socket for the past 10yrs or so. i do not have any immediate plans for showing or IPOs although they are not out of the question(could be a new family activity for us). my family and i are looking to get our first "BIG" dog in some time and i more than the others am beside myself to be getting another GSD. mainly this would be a family dog of protection and pleasure.. we are a high energy very active family. i would be happy to answer any relative questions. the dog would have plenty of room to run...adventures to partake in and a very dog loving family to care for and spend time with.

thanks!

sire: Mtchll's Terrific Trey (DN46856905)

dam: Mtchlls Marvelous Mika (DN49606302)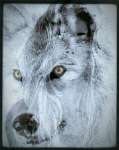 by Fantom76 on 10 April 2019 - 19:04
by GeorgiaGSD15 on 10 April 2019 - 20:04
@Fantom76, thank you.. do you have any thoughts on this particular progeny? im not sure what all the lettering means.. i.e., BH, CGC, TT, SCHH3, IPO3.. do these represent titles, awards..etc.??
by Nans gsd on 10 April 2019 - 20:04
Have you seen this pup? and parents? Personally I would like to see more good hip status with titled dogs of all. IPO 3/SCH3 are german titles; CGC is "Canine Good Citizen" award recognized from AKC; TT could be Tracking but I doubt it in this case or "Temperament Tested also issued by AKC). The list goes on and on. I do not see any current and new titles on sire/dam including no Hip/Elbow scores. If you want a better chance of having good health I would look for several generations that have health certificates; Hips/Elbows, DM clear, Thyroid, heart, eyes, Vonwillderbrand (sorry, SP) NO EPI in background, or Epilepsy known. That would be best for the sake of the puppy.
Good luck...

by delta von Avalik on 10 April 2019 - 21:04
I have to agree with Nan. I personally would not get a pup from this pair, I see very little health testing. I also see very few titled, working dogs in that immediate pedigree. Titles may not be neccesary if you're looking for a pet quality dog, but I like to know my dog's come from working parents, as to me it shows a good breeder who works with their dogs and knows what they're doing.

by Koots on 10 April 2019 - 23:04
This litter seems like a real mish-mash without any plan or overall goal. I would ask the breeder what their objective is, and their long-term breeding plan (other than making a bunch of GSD's). You would be better served to educate yourself about what titles mean, health concerns and testing, hip/elbow criteria, etc. Try to find a local sport club in your area, go there, see some dogs and talk to people to get some knowledge. It is worth taking your time as you should expect to have your dog for 12+ years, so don't rush into purchasing.
by GeorgiaGSD15 on 11 April 2019 - 02:04
Gotcha! thank you all for the responses. very much appreciated!! although im not new to the GSD.. i am not very familiar with titles, titled dogs or show dogs.. mainly just good ol fashioned family pet GSDs. i have already taken the advice and started doing some research into titles and heath screens etc. i will continue to educate myself...i must say.. i was a bit taken a back with all the acronyms, abbreviations and what have you. it can be a little overwhelming to say the least! again, thank you all for the advice and comments!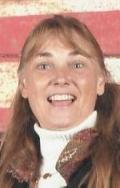 by RedwoodRuns on 11 April 2019 - 04:04
Every quality breeder looks at not only the parents, but also the lineage. AKC is NOT a quality control organization. They register litters based on the puppies parents being registered and the papers being signed in the right place and the appropriate fee paid. They are only the absolute minimum and first step. Health testing on the sire and dam (at an absolute minimum), should be done - not relying on what another breeder has done on the parents. Go to OFA.org and input the AKC numbers of the parents and see what has been done. Surprisingly some dogs do test and are found to be bad. Many other's simply do not test at all. Pregnancy is a by product of mating the right dogs. Breeding to see if the dog can get pregnant is not going to produce quality puppies.
It is so easy to find a good breeder that will HOLD YOUR HAND through all the ups and downs of raising your new family member to be a respected community member!
by astrovan2487 on 11 April 2019 - 13:04
If you have any interest in IPO, showing, or any sport, I would recommend buying a puppy from a breeder that is both experienced and currently involved in that venue. Would be a huge plus if they also offer training.
It's really hard to get involved in these things completely on your own without any experience or someone willing to mentor you. A good breeder will encourage you to do something with your puppy and help you along the way

by Entwerfer Haus on 11 April 2019 - 21:04
Steer clear of that breeding and any, like others have stated, that have little to no health checks or accomplishments. That looks like people throwing dogs together because 'they like their dogs'.

Take time, do your homework.
---
---
Contact information
Disclaimer
Privacy Statement
Copyright Information
Terms of Service
Cookie policy
↑ Back to top