by Famegsd3 on 26 January 2019 - 00:01
Just had this dog Radiograph by my vet. What are your thoughts? Two year old GSD Bitch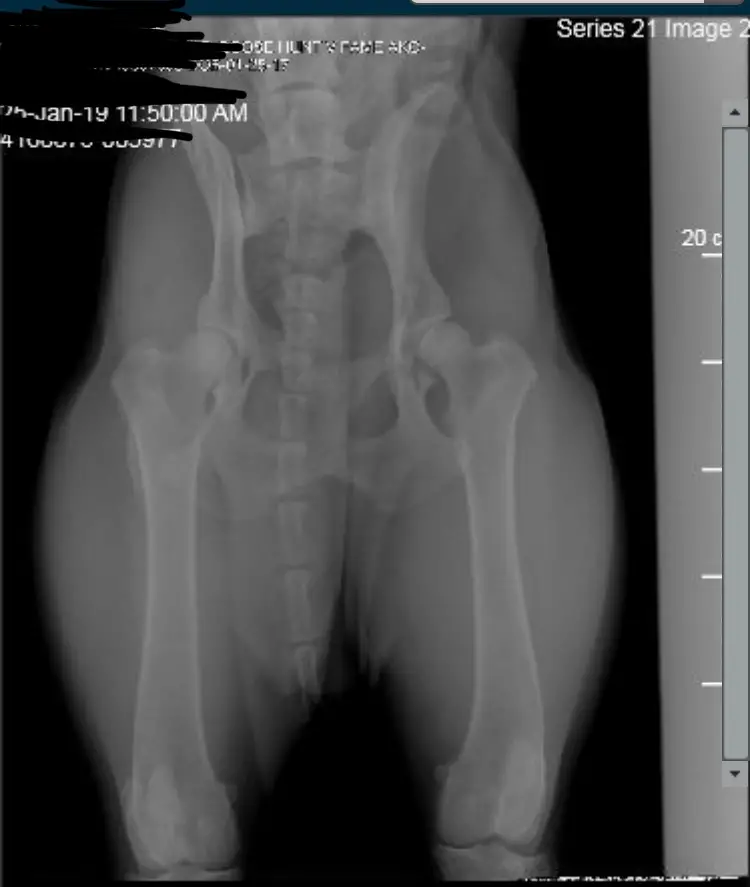 by Baerenfangs Erbe on 26 January 2019 - 01:01
I would redo the pictures with a better vet. Because those hips are rather tilted and will most likely not get the rating they should get.
by Nans gsd on 26 January 2019 - 17:01
this x-ray makes the right side of the screen socket look very shallow or possibly dysplastic. I would redo the x-ray and make sure the knee caps are facing directly forward; was this bitch put under anestisia (SP) sorry about spelling.
by Famegsd3 on 05 February 2019 - 18:02
by Famegsd3 on 05 February 2019 - 18:02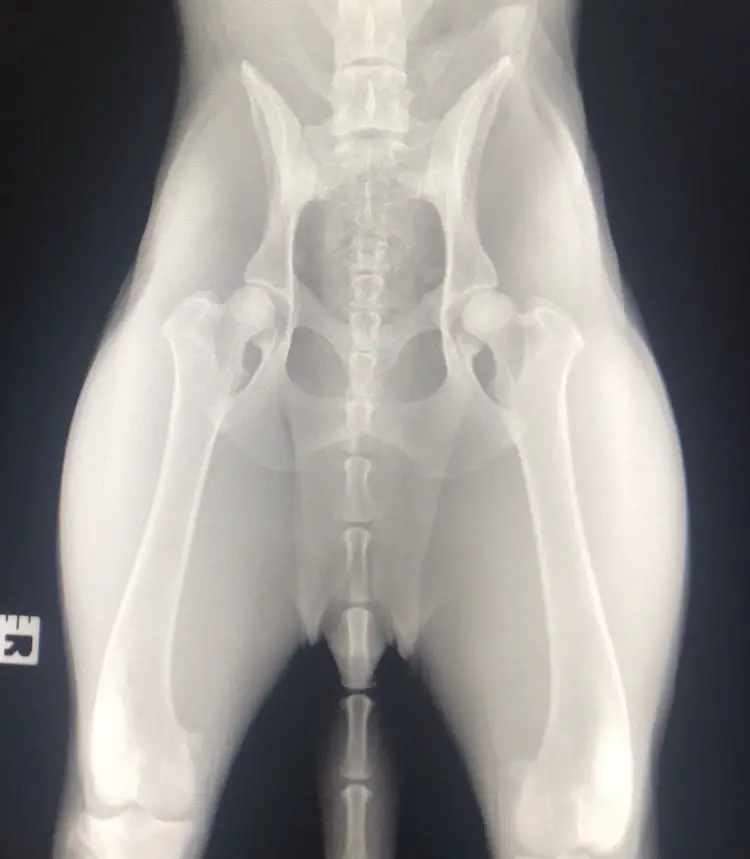 by DuganVomEichenluft on 05 February 2019 - 19:02
I believe there still needs to be better positioning
by Nans gsd on 05 February 2019 - 21:02
Much better x-ray; should get at least a good "fair".
by hexe on 06 February 2019 - 16:02
The second x-ray is worse than the first--at least the femurs are correctly rotated and parallel in the first one, while in the second version the pelvis is straight but there's no rotation of the femurs and they are akimbo instead of parallel.
For an example of a beautifully positioned film, check out the one in this thread.
THAT'S what your film should look like, if you asked and paid for OFA-quality hip x-rays.
---
---
Contact information
Disclaimer
Privacy Statement
Copyright Information
Terms of Service
Cookie policy
↑ Back to top