by duke1965 on 12 October 2018 - 16:10
sunsilver, if doctors stayed with what was in the books to begin with, you would have your appendix taken out the way it was first discribed, dont think you would like to bite a leather belt for pain relief and moonshine for desinfection


by Sunsilver on 12 October 2018 - 16:10
I think you deliberately missed the part about 'decades of research'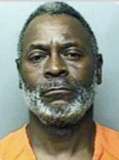 by ItsSouthernLove on 12 October 2018 - 16:10
Thank you 🙏 SunSilver. I just looked at the post. I was trying to help. I didn't mean nothing by telling the member to check craigslist because sometimes people get lucky and I lost a piece of jewelry once and I got it back on Craigslist. When I looked I saw dogs that's how I remembered that they had dogs on there. If I helped the person I wasn't looking for money so I was being friendly by asking for a gift certificate instead bc that's what I do. I ain't all about the money.
I'm sorry if anyone thought it was silly. I'm just trying to learn about German shepherd dogs. I'm pretty good knowing about Rottweilers and who the best breeders are. That's how I know about dogs. I even feed raw to my dogs. So I'm trying.

by Sunsilver on 12 October 2018 - 17:10
Southern Love, those dogs were not missing in the sense of being lost. Sent you a PM explaining it.
by duke1965 on 12 October 2018 - 17:10
Ah Sun, so only the latest version of a book counts, think the latest will be the last ?????
by joanro on 12 October 2018 - 17:10
The thing about the ' missing dog's ( he was born 1995!!!) Is not even on this thread...southern is cross posting on the threads, mixing everything up!
by ValK on 12 October 2018 - 17:10
Sunsilver
remember when the average lifespan of the GSD was about 12 to 14 years, and now many of the showline dogs are dropping dead before age 10? Ever stop to wonder why?
my apology for dumb question, never was involved in breeding, thus very much illiterate on topic. but that sentence got me curious. lifespan of GSDs i known before was 9-10 years. do you think it's because inbreeding?
if so, then inbreeding should be also manifested in health/physical performance as well but it wasn't the case.
by duke1965 on 12 October 2018 - 17:10
Valk, my take on dogs dying younger; kibble, medications, flea and worm treatments and so on
by joanro on 12 October 2018 - 17:10
So Duke, what do you use, a witch doctor? You line of " logic" is lacking logic.

Got a suggestion for you.
Go to Africa and catch a few wild zebra, and break them to ride. Same way I used to brake wild caught mustangs brought to me to break to ride for people.....and these were anywhere from three to six year old stud horses. I'd break them to ride in a matter of weeks.
If you believe that zebra are just another horse that has been inbred to create the purdy strippy markings, then let's see you handle them like they are just a bunch of inbred feral horses. Get back to us in a couple months, if you are still able to suck in air.



by duke1965 on 12 October 2018 - 17:10
in my dogshowing days in USA, if a Judge said a dog was out of coat,the dog was on thyroid medication the same evening
You must be logged in to reply to posts
---
---
---
---
Contact information
Disclaimer
Privacy Statement
Copyright Information
Terms of Service
Cookie policy
↑ Back to top