by Hundmutter on 06 June 2020 - 03:06
Grinning emoticons !

Oi, Oli, can we have 'em back, p-l-e-a-s-e ???
by GSCat on 19 June 2020 - 01:06
Pretty p-u-h-l-e-e-z-e?

With fur and a wet nose on top? :-D


by HelCh on 24 June 2020 - 06:06
http://www.fci.be/en/affixes/

by Hundmutter on 24 June 2020 - 17:06
HelCh, I cannot make your link work - will try again tomorrow - but be advised that if it is one of those programs offering collections of emojis, I already have a couple of those, I just can't make them work in relation to using PDB. Maybe the programs; maybe my security profiles; maybe just that I am a technical incompetant. We always used to have a set of emojis with the editing dashboard here. Then after Oli did some work with the site they disappeared.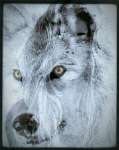 by Fantom76 on 24 June 2020 - 17:06
I can do this as an admin...... did not try it as reglar member. Click on
enable editor that allows images
copy and paste
😊🥺😉😍😘😚😜😂😝😳😁😣😢😭😰🥰
Link http://www.fci.be/en/affixes/ works for me.

by Hundmutter on 25 June 2020 - 03:06
1) That link (which I have been able to open this am) refers to an FCI site where we could check if a kennel name is already registered with FCI. Everything to do with the OP's topic, and nothing to do with emojis. Does not say if their listings also include Kennel Names registered with AKC or in the UK with The Kennel Club. And I could not get it to actually work, either; the name I typed in just sat there & nothing happpened.

2) Thanks Fantom but that still does not work for me.
by GSCat on 28 June 2020 - 04:06
😊🥺😉😍😘😚😜😂😝😳😁😣😢😭😰🥰
Wheeeeeeeeeeeeeeeeeeeeeeeeeeeeeeeeeeeeeeeeeeeeeeeeeeeeeeeee
Thank you
🐕
🐈

by Hundmutter on 28 June 2020 - 14:06
Seems to work for GSCat though ! : ) : ) : )
---
---
Contact information
Disclaimer
Privacy Statement
Copyright Information
Terms of Service
Cookie policy
↑ Back to top