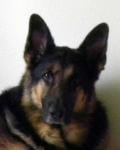 by Mindhunt on 14 March 2019 - 15:03
Thank you all so much for the support. Quint is currently on Prednisone for 2 months, I was prepared for the eating, drinking, and urination increases, I as NOT prepared for the incontinence (he would be sleeping or playing or just hanging out when he would start to pee and get a startled look on his face then try to clean up after himself by licking it up). I have monitored his water and put it down once an hour for him to drink and then 20 minutes later take him out to pee and leave him out (supervised) for a bit to get all the pee out (weak stream that goes on forever). I am also dealing with the increased aggression which he has NEVER been before. He grumbled and hackled up at my elderly mother who tried to step around him (he was laying in the middle of the kitchen floor, she has done this a thousand times without any issues), he grumbled and eyeballed my other two on a few occasions. Not happy with this development. My vet cut his dosage down a bit which helped both incontinence and aggression. I am trying the desitin and alternating it with preparation H. Clean behind and compresses soaked in epsom salts and warm water, also human grade therapeutic organic essential oils (carefully per vet guidelines) and that has helped the healing. He has the openings from the ruptures at 9 and 3, however he had another rupture at 11 and that one bled quite a bit, had me very concerned. Got the bleeding stopped and everything is healing. He is also on a stool softener so no straining or hard stools. He is on saw palmetto for urination and to keep any potential prostate swelling down. CBD oil, Vitamin C, probiotic, multivitamin, stool softener organic, and novel protein kibble. All 3 openings were pretty good sized. They are closing up and the area is not red or swollen looking so that is a positive sign it is all working (I hope). Thank you all again. I am startled at how many of you have dealt with this issue, I never heard of it until now and found out from my friend to gave him to me that his litter brother is going to probably be put down for terrible perianal fistulas. Get neutering is an option because it is hereditary.
by astrovan2487 on 14 March 2019 - 17:03
CBD oil at higher doses caused my dog to become incontinent and dangerously sedated a handful of times. It was really bad. The company that made the CBD oil said it was "toxins leaving her system" BS. She was not on steroids at the time but I know the company I got it from said there can be bad reactions if mixed with steroids. I'm sure the increased drinking from the prednisone didn't help with your dog. I personally won't use CBD oil again, did nothing for my dog's issues

by Hundmutter on 14 March 2019 - 17:03
Yes it does seem to run in families, from my own experience the dog had a uncle who had it (dealt with before my time there by surgery, but I took him over later and never considered him completely recovered, he had to be kept on very soft food and was uncomfortable a lot of the time). [By the time the younger one was being treated with Cyclosporin there was no mention from our by then vet of special softer diet.]
I told you ours (i.e. both) were neutered, but that was because my boss neutered all his males. Nothing suggested to do with the AF; but because there is an apparent hereditary connection then yes that's best done, then they cannot pass it on - the way you put it in your OP, Doc, I thought you meant it was being suggested as curative ! Can't agree more, there would be no advantage for that

.
by Swarnendu on 15 March 2019 - 21:03
Re perianal fistulas, you might want to research homoeopathy. My now dead aunt was a proof that it works, atleast on humans. Find a good holistic vet and give it a try at least, as your regular vet is unlikely to cure it.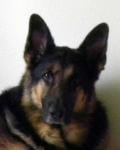 by Mindhunt on 17 March 2019 - 05:03
Swarnendu, my vets are holistic lol. Certified herbalists, acupuncture, cold laser therapy, rehabilitation, geriatric care, and the list goes on. They even advocate balanced raw feeding. I love them. However, we are trying different things since Quint is so very sensitive to additives, stabilizers, colorants, etc. in generic medications. We have to keep track of what manufacturers he can take.
So far the Prednisone is working, his ruptures are on the road to healing, his limp is almost completely gone. Keeping fingers crossed and continuing with the warm compresses and the rest of the stuff I am doing.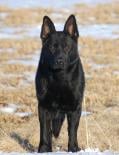 by Jenni78 on 19 March 2019 - 00:03
I dog-sit a dog who had serious, deep fistula, though it wasn't big in circumference. Desitin all the time keep it dry, and tacrolimus ointment, NO oral cyclosporines. Dangerous and unnecessary when the topical tacrolimus works so well. I found the Desitin trick while researching last summer (the dog spent a large portion of the summer with me) and owners reported huge improvement when he went home and last I talked to them, the fistula is gone, hasn't returned.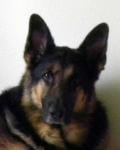 by Mindhunt on 24 March 2019 - 05:03
Well, prednisone did not help much, initially the fistulas were healing and his limp was resolved, then the fistulas came back (not as bad as before) and so did his limp. Vet is not sure if the limp and swelling in his joints is connected to fistulas. Vet wants to hit the fistulas hard and fast so tapering off prednisone and starting lower medium range of cyclosporine dose to see if we can get ride of them once and for all. Continuing with the new (novel) grain free protein, a good probiotic, and warm Epsom Salt compresses, alternating between desitin and milk of magnesia (I let it dry out some to a paste) which seem to be helping. Having 3 dogs with special needs and working full time while studying for my licensing exam is rough, but they are worth it.

by Hundmutter on 24 March 2019 - 08:03
Never heard of tacrolimus, Jenn; wonder if we can get that over here, or whether it was found either unsafe or too expensive by the vet meds 'powers that be' ? Might be a useful thing to know for future ref for people in UK who have a problem, I'll look it up. Thanks.
PS Come to think of it, the good news is that I have not heard of nearly so many cases of AF occurring on this side of the Pond, lately. Maybe we are getting on top of it. Hope so.
by benzi on 24 March 2019 - 15:03
Tacrolimus cream, is made at a compounding pharmacy with a prescription.

by Hundmutter on 24 March 2019 - 18:03
Benzi - in the UK ? Never heard of it, either for dog skins or human ones (eczema, atopic dermatitis). I don't know that Protopic or TAC-O is available to people here, even on prescription. Certainly do not remember seeing it available for veterinary use when I used to get the appropriate catalogues to order vet meds from. Happy to be proved wrong ! It might be of use for AF cases because it apparently does not have the effect of immune suppression Cyclosporin brings with it, thus I'm surprised, if it is available, that no UK vets I have heard about seem to have suggested its use on dogs here ?

Still can't find out what is actually IN it, must be some chemical IBM invented and holds in commercial secrecy.
You must be logged in to reply to posts
---
---
---
Contact information
Disclaimer
Privacy Statement
Copyright Information
Terms of Service
Cookie policy
↑ Back to top