by countrygsd on 11 February 2018 - 14:02
Hello, I have never inputed a dog before. My males mother and father are not on pedigree database, but they are ckc registered. My male is also ckc registered. Is it possible to still put him on pedigree database or do the mother and father have to be on here.

Thanks in advance

by Hundmutter on 11 February 2018 - 14:02
Either they have to be already on here or you have to put them on - full names, AKC (or other country of origin) registration numbers and all.
Click on the "Register A Dog" box in the upper r/h corner of this page, 3rd in list of "Tools", and follow the instructions.
by GSDHeritage on 11 February 2018 - 15:02
Here are the Guidelines for entering your dog.
http://www.pedigreedatabase.com/community.read?post=893132-rules-and-guidelines-for-registering-a-dogpuppy-2
by Western Rider (admin) on 11 December 2016 - 20:12
PDB is for PEDIGREED DOGS and this is shown by being REGISTERED with an approved Organization
Members must use the English alphabet. Cyrillic alphabet is not allowed.
The following is what you need to enter to register a dog/puppy born with PDB..
1. The name of the dog/puppy that is on the registration papers. Use complete name and check for spelling when you type it in.
2. Add date of birth (must be correct)
3. Add registration number from the registration papers, including breed book (initials of organization with whom dog is registered). Dogs over 6 months old must have date of birth, breed book and registration number.
Example:


4.Add the Dam and Sire's information from the registration papers including the breed book and registration number.
Dogs that don't have this information may be marked with needing specific information or deleted
Many are already marked this way so you may want to go back and finish your registration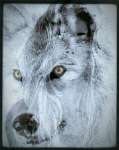 by Fantom76 on 11 February 2018 - 20:02
In the upper right hand corner, click on "REGISTER A DOG"
If you have not already selected the breed that you are interested in , do so now,
Fill in the dogs name EXACTLY as it is on the registration papers
Click on gender
Skip the next part and click on create and continue.
Fill in the the sections if you have the information , but you must at least fill in the date of birth for a puppy and if he is over 6 months old, then you need the registration number,,, like AKC DN12345601. Fill in his color in the appearance field then click on the Green SUBMIT CHANGES TO PEDIGREE DATA, You should get a confirmation of approval.
Then move down to the parents section
In the Father section, type part of the sires name. Do not include special characters like dash or apostrophe. For example if the dogs name is Smith's Rowdy Dog-Haus, just type in Smith Rowdy and click on search father .
If PDB finds the name and displays it in a white box, click on that. PDB will ask "Set xxx as new parent. Click O.K.. If PDB does not find a match, Retype in the sire's names exactly as printed on the pedigree and again click Search father. Since PDB said the last time, that the sire was not in the database, you will now click on the green "Create and set as parent xxx. Click O.K.
Then do the same for the dam.
Then If you had to add the sire, click on his name, fill in his information the same way,
Just keep doing this for all the dogs . You will eventually have dogs that PDB will find that are already in the database. You can always return to main part and do a search on your dogs name to find out what it looks like and what has to be added.
You should refresh the screen occasionaly to make sure that everything is showing up properly.
---
---
Contact information
Disclaimer
Privacy Statement
Copyright Information
Terms of Service
Cookie policy
↑ Back to top