by MEchezarreta221 on 08 April 2016 - 13:04
ADRI PHOELICH , MEGAN STREUSSING AND EDZARD MULLER ARE ALL CROOKS. THEY ARE CURRENTLY SELLING MULTIPLE DOGS

On Feb 2015 I sent 4500euros for the purchase of Laszlo Tempelhoeve. They lied stating that the dog had to complete his BH/AD. After several months of waiting nothing happened and the lies continued. Then the broker wrote stating that the trainer was unable to complete the testing and we had to wait for the next possible date to re-test. Months past by and nothing happen. When we kept writing and calling he said that the owner Edzard Muller did not want to sel the dog. When we asked for our money back he stated that he had given it to Edzard and was unable to return my money. He now just sold the dog to a new buyer Ivan Yankov who states to have paid a lot more. He still has the dog posted for sale on the website

by Tempelhoeve on 08 April 2016 - 16:04
I have the proof that the money what was in my acount payed for Laszlo was payed back
it was payed to

Naam: Bruno Heiss
Omschrijving: Laszlo
Tegenrekening
DE75506500230100416502
Mutatiesoort
Internet bankieren (GT)
Mededelingen
Naam: Bruno Heiss
Omschrijving: Laszlo
IBAN: DE75506500230100416502 GT 2.500,00


this is the proof of the payment
also give him the name and address from Edzard Müller
he has wrote him a letter
and was solving the problem about this deal
so he has to go to him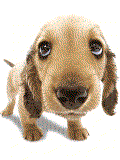 by GSD Admin on 08 April 2016 - 16:04
I will need to see proof of all this. My comment at this point is if I pay the money to you(anyone) then they are legally responsible to take due diligence with my money and if they paid it to someone else that is on them and not me and I shouldn't have to deal with a third party to get my money back. Please send all documents to either my PM or email. If there is a proven rip off then that person will be banned from this site, we are taking a zero tolerance approach to these proven claims and we will simply play the subtraction game. It is that simple.

by JJ Shepherds on 09 April 2016 - 15:04
its about time, there not honest, there huge liars. i had a dealing with them never again, i blocked them both Megan & Adri .... Edward i never dealt with but i do know all 3 are in this together in holland. NEVER TRUST THESE PEOPLE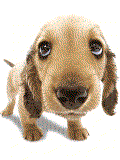 by GSD Admin on 09 April 2016 - 15:04
If you are going to level accusations against members then please be upfront enough to post details and if you can't or won't post details then you IMO are just piling on.
by HausThomas on 09 April 2016 - 15:04
They have a second website too under Megan's kennel name. She lived stateside before going to be with Adri. I've delt with them before as well. Megan was a great person before she hooked up with Adri. www.vontannenbluffgsd.com
You must be logged in to reply to posts
---
---
---
Contact information
Disclaimer
Privacy Statement
Copyright Information
Terms of Service
Cookie policy
↑ Back to top