by mrdarcy on 02 April 2016 - 16:04
* FRAUD ALERT - DANIEL BARROZO OF MEULENBROCK
Sent by CINDY ELLIS
Brazil ←→ Posted from United States
Send personal message about classified to CINDY ELLIS
Updated: Feb 19, 2016 05:37 AM (inserted 2 months ago) -> 6596
FRAUD ALERT
RIO DE JANEIRO
​BRAZIL
DANIEL BARROZO DO AMARAL
OF
MEULENBROCK KENNEL
ON JANUARY 5, 2016 AN AD FOR A GERMAN SHEPHERD STUD DOG NAME " MARLBORO VOM MEULENBROCK " WAS ADVERTISED FOR SALE ALLEGEDLY BY HIS OWNER DANIEL BARROZO DO AMARAL OF RIO DE JANEIRO, BRAZIL .
AFTER MANY EMAILS A CONTRACT WAS WRITTEN UP AND A PARTIAL PAYMENT PAID TO DANIEL BARROZO DO AMARAL AS AGREED APON. MANY DELAYS PASSED UNTIL FINALLY DANIEL SAYS HES KEEPING THE MONEY AND THE DOG.
HE EXPLAINED HE WAS SELLING ALL HIS STOCK BUT NOW HAS BEEN CONVIENCED BY HIS SISTER AND WIFE NOT TO FINISH THE DEAL AND TO PAY ME WHEN AND IF HE EVER GETS A JOB. HE ALSO SAID HE SOLD A FEMALE THAT HAS NOT SHIPPED OUT YET EITHER AND HE PLANS TO KEEP HER TOO... HER NAME IS " OLLY". I DID IN FACT SEE OTHER ADS UP ON PEDIGREEDATABASE FROM HIM AS WELL.
ANY KNOWLEDGE OF THIS PERSON OR HIS BUSINESS DEALINGS ARE ASKED TO EMAIL ME PRIVATELY.
DANIEL WAS USING 2 DIFFERENT EMAIL ADDRESSES.
THE ADDRESS USED FOR MARLBORO WAS
gsdimportkennel@gmail.com
I saw him using and started corrosponding to him at
dmbdigital@gmail.com
HE STATED THAT THE GSDIMPRTKENNEL EMAIL IS FOR ADVERTISING AND DMBDIGITAL IS HIS PERSONAL EMAIL ADDRESS.
HE HAS NOW BLOCKED MY EMAILS
HE MENTIONED HE WAS GOING TO GERMANY AND ITALY IN FEBRUARY. DOES ANYONE KNOW HIM THERE? HES NAMED ALOT OF PEOPLE AND DOGS IN THE DOG WORLD BUT DONT WANT TO MENTION THEM HERE.
I AM INTERESTED IN SPEAKING TO ANYONE WHO CAN ASSIST OR HELP IN MAKING SURE THIS PERSON DOESNT SCAM ANYMORE PEOPLE ON PEDIGREE DATA BASE.
IF YOU HAVE ANY INFORMATION PLEASE EMAIL ME AT
abitamagic@hotmail.com
BELOW ARE SOME PICTURES AND VIDEO DANIEL SENT ME.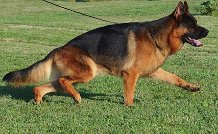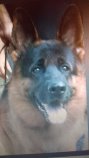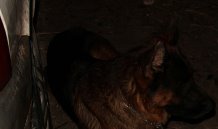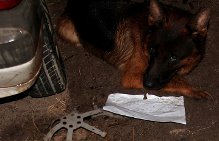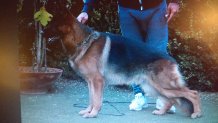 MARLBORO'S
PAPERS BELOW: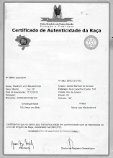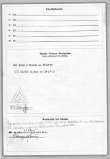 https://www.youtube.com/watch?v=cCbftIBMJqs
https://www.youtube.com/watch?v=DVdmvQbTcf0
claims this is him on youtube
AND A COPY OF AN ADVERTISEMENT HE SENT ME ABOUT HIS KENNEL
MEULENBROCK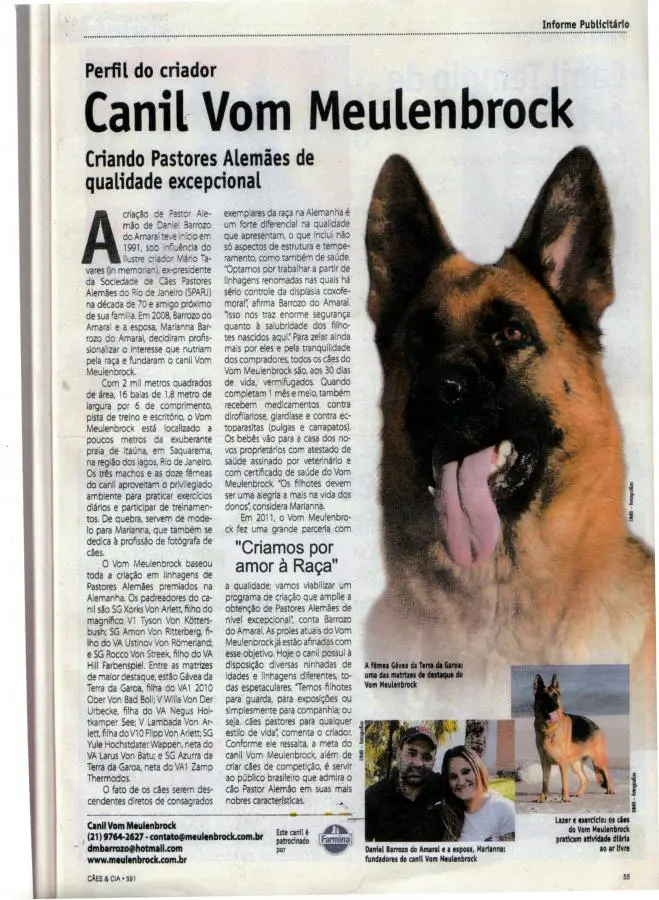 ANYONE WITH INFORMATION ABOUT DANIEL BARROZO, R CUPERTINO DURAO 516, 22441030, RIO DE JANEIRO, BRAZIL FONE: 5522998616954 OWNER OF MEULENBROCK KENNEL
MORE INFORMATION IF NEEDED AS WELL
DONT LET THIS SCAM ARTIST RUIN THE SAFETY OF THIS GREAT SITE. '
ALL HELP APPRECIATED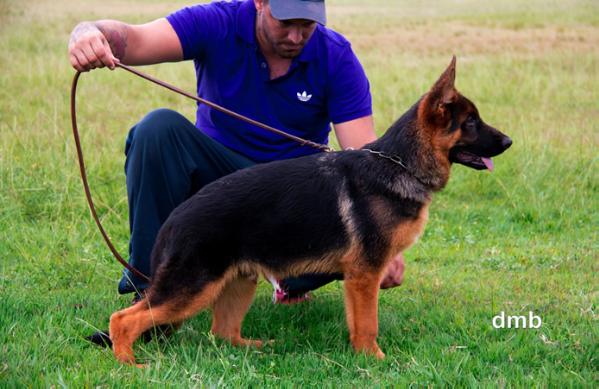 You must be logged in to reply to posts
---
---
---
Contact information
Disclaimer
Privacy Statement
Copyright Information
Terms of Service
Cookie policy
↑ Back to top