by AkitaPedigrees on 18 July 2018 - 08:07
Any updates on this? I'm starting to get this almost every page
by GSDHeritage on 18 July 2018 - 14:07
Admin GSD has contacted Oli he is waiting to hear back from him on this.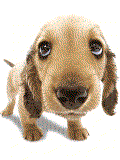 by GSD Admin on 19 July 2018 - 05:07
This is something Oli is trying. To get more people to white list. Lets face it, ads are what pays the site bills. If members don't allow ads then Oli loses revenue, it is what it is.

by Sunsilver on 19 July 2018 - 07:07
Well, he'd damn well better fix the site so the ads don't make it crash!!

I'd almost given up on visiting/posting because it was SOOOO bad before I installed the adblocker!
I still see the dog ads, of course. It's just the annoying video ads that used to be in the top left corner that seemed to be the source of all the problems.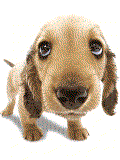 by GSD Admin on 20 July 2018 - 06:07
I get it and did tell him several times about those type of ads. I don't have the answer as to how to pay for a site without resorting to ad content. I get it about those ads that disrupt content.

by Hundmutter on 20 July 2018 - 07:07
I'm in UK, using Mozilla Firefox on a laptop, get both 'top left' and 'right-hand column' ads, (as well as dog ads) usually without problems. Have not noticed if I've been getting these particular 'whitelist' ads, because I just 'tune out' on the ads anyway ! Will now watch out for them

.
I get periods of problems with Editing posts, mainly. Do not seem obviously connected to the ads.
You must be logged in to reply to posts
---
---
---
---
Contact information
Disclaimer
Privacy Statement
Copyright Information
Terms of Service
Cookie policy
↑ Back to top