by GSCat on 17 July 2018 - 09:07
Thank you.



by delta von Avalik on 17 July 2018 - 14:07
You have every right as a breeder to refuse sell to someone who is incapable of giving your puppy a good home (and this is very much the case!). If you do have future litters, I will definitely say that it's a good idea to sell and state that "the puppy is to be sold with limited registration until health testing/titles are achieved.".... This honestly weeds out a lot of people like the women you're describing. Most crappy breeders won't bother with health testing, and won't take a puppy under that criteria because they want to breed as soon as possible and as cheap as possible. Of course there are exceptions, but I have found that this helps get puppies into more suitable homes, and like everyone else has said, sometimes you just have to be honest with them.
by joanro on 17 July 2018 - 15:07
Limited reg means nothing to puppy miller's. They can reg with ckc and no big deal. Or breed and sell without papers. I found that out when a guy who turned out to be a dik bred a female he got from me and sold the pups un-registered for 1200 . Then after 8 pups, bred her next heat and said he was going to wean the litter at 4 weeks old so he could sell them and put the female back to work as drug detection....making money off the female from both ends! Papers mean nothing when it comes to scummy knuckle draggers.

PS, I GAVE this female to the jakwad at character recommendation from a friend of mine who was also duped by the dik. The jakwad hires out doing drug detection in public schools and needed a dog to replace his retiring dog. So , at 15 months old, I let him have my excellent female, with a promise he'd spay her . She indeed is outstanding in the detection work, making two busts first day on the job. But some people can't help themselves when comes to being a jerk. Last time I " donate" one of my well raised and trained dogs for le work, without first being spayed.
by Rik on 23 July 2018 - 17:07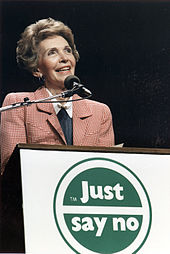 jmo,
Rik

by Q Man on 23 July 2018 - 17:07
You can also tell this person that you'd have to do a "Home Check"...but...You do have the right Not Sell to someone for any reason...but...You can also make up a reason if you feel the need...Such as: Give a price that is VERY high...or just say this wouldn't be a good fit...etc...
You can also say that you're keeping all the puppies...or that they're all already sold...
You can say whatever you'd like and if she threatens you with going to court...then that's up to her...anyone can take anyone to court for anything...But she will have to pay the fees...So that won't happen...

~Bob~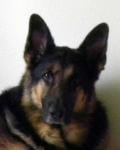 by Mindhunt on 23 July 2018 - 18:07
Not sure if this website will have the kind of information you need.
https://www.animallaw.info/articles/ovuspetprotectionstatutes.htm
If you did not enter into a contract with this person (accept deposit or down payment), you do NOT owe that woman ANYTHING. Just because you have puppies for sale does not mean you automatically have to sell to whomever asks. Unless I am missing something with what is going on with you, that is my understanding.
If she is running a puppy mill, you could go down to your local Walmart and ask to use the phone, then *67 and call animal control anonymously and give them a heads up. That way this crazy woman will not know it was you.
by GSCat on 24 July 2018 - 04:07
Thank you.

I think another possible way is to predicate all sales on approval of both me AND the bitch? I have a secret signal to put her into protect mode... ha ha




by Hundmutter on 24 July 2018 - 05:07
If the would-be 'buyer' is like you describe, you probably would not need a secret signal !


Just let your bitch decide. (If she is clearly not keen, there's your answer. I am a believer that dogs know about people !)

by kitkat3478 on 25 July 2018 - 14:07
I had one woman, same thing, I been to her place, she called often for pup, even tried sending others in to get one. Her dogs were always in muddy dirty kennels.
I always told her sorry. all spoken for. Once she came unannounced to my house looking for pup and asking why would i not sell her a pup. So, me being my usual charming self finally told her,
It is because I HAVE BEEN TO YOUR PLACE , that why you cannot get a puppy. I don't breed and raise these pups to live that kind of a life.
Nothing more than a way for someone to make money. I take less money, so I know my dogs are being involved in someones life, living a life.
Sometimes you just have to spit it out!
by GSCat on 26 July 2018 - 03:07
Thank you.




You must be logged in to reply to posts
---
---
---
---
Contact information
Disclaimer
Privacy Statement
Copyright Information
Terms of Service
Cookie policy
↑ Back to top