by joanro on 18 September 2018 - 19:09
My female, grand daughter of my dog going for decoy in the tree...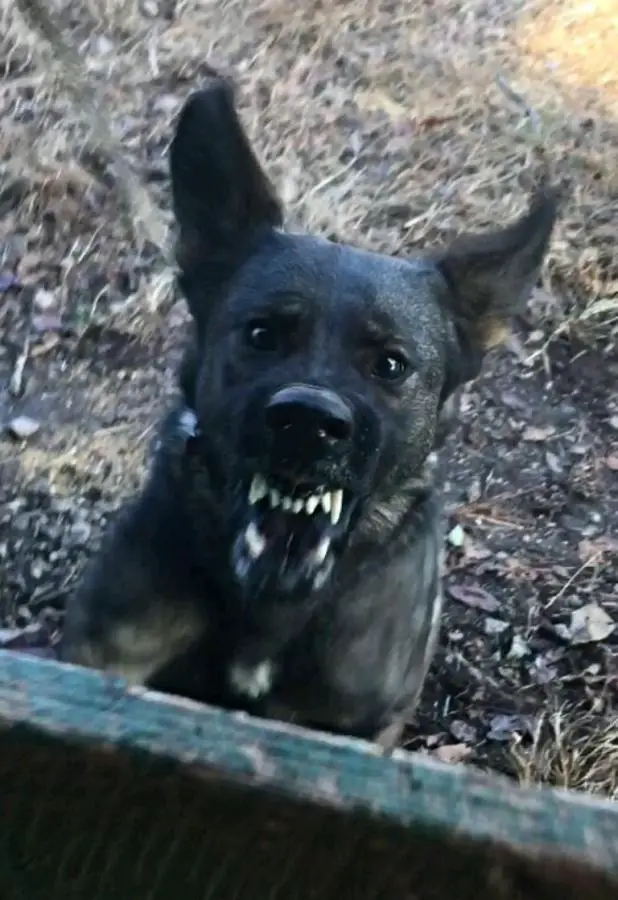 Her littermate brother, lives with family up north...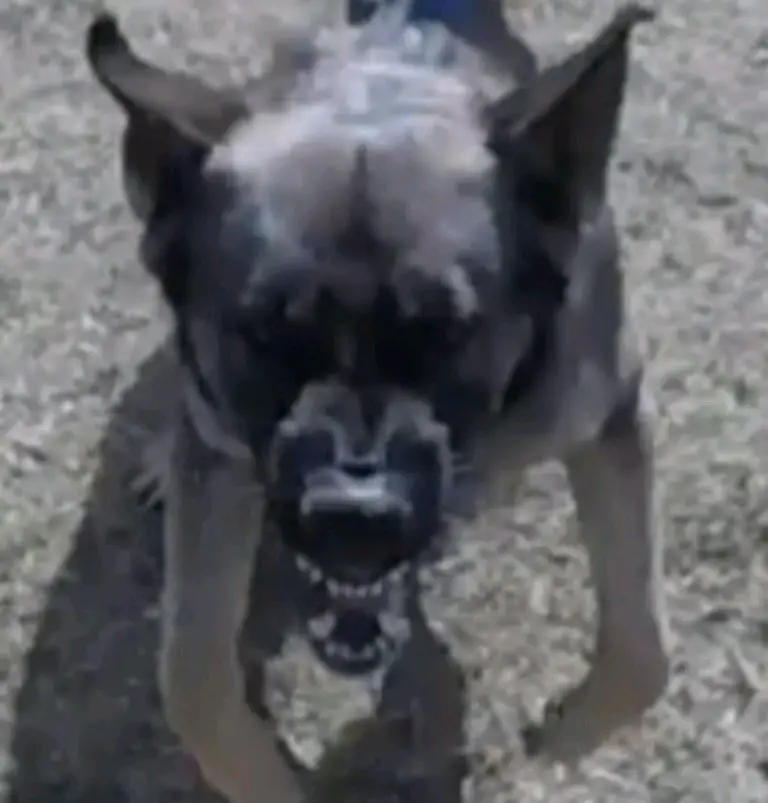 by Juno on 18 September 2018 - 21:09
Joan,

Having the same issues with my dog. Finding out he is not "sporty" enough and more serious. Wants to bite the decoy. So trying to make him a sports dog is confusing him. Will try some other ideas at tonight's training to see if it works. If not, then I will be glad to keep him as a non sporty dog and train accordingly.
by joanro on 18 September 2018 - 21:09
Training against the nature of the dog usually does not give the pretty picture of dogs genetic for sport.

by deacon on 19 September 2018 - 01:09
That is about as serious a dog can get!
by joanro on 19 September 2018 - 01:09
Deacon, that's brother and sister from the same litter...the female is mine, is with zero protection training!
The male (in the next picture, same pose, lol) is titled in SDA 1, SDA2 and Police dog1 title. Shows that it's genetic 🤗
by Juno on 19 September 2018 - 10:09
Worked out great last night. We tapped into his civil side that brought real aggression and after that it was easy. He came back stronger than before. The last bite session lasted over 12 mins with several outs and rebites and he really took the fight to the decoy who did an excellent job of bringing out the fight in Zeus. Lessons learned - just because you have a strong dog don't try to go too fast and throw too much and leave your egos aside and focus on your dog's strengths and weaknesses and the pace that suits him the best.
by joanro on 19 September 2018 - 10:09
That is a lesson many trainers can not get, and end up screwing up a lot of dogs.

@ Juno, Super!!!
by Juno on 19 September 2018 - 12:09
Thanks Joan. This ego comment is really crucial as it really was a humbling experience as it is very selfish and it had nothing to do with the dog and all about me and bragging rights. Dogs are living beings just like us and not machines, and we tend to overlook that and end up screwing a perfectly good dog as you rightly pointed out.
by apple on 19 September 2018 - 12:09
Juno,
I think I might have mentioned this comment to you before, maybe somewhere else. I am also training my 8 month old GSD in PSA. The main trainer is a certified PSA decoy who has run many dogs off the field during a trial. He has told me my pup has some good aggression in him, but the goal should not be to bring the dog to his maximum level aggression while trying to title in PSA because of the need for control with several decoys on the field trying to get the dog to bite them. So it is a balancing act. The dog's control and nerves will be strongly challenged. The genetics are there, so I can always go back later and build aggression if I can't go any further in PSA. In the 17 years of the sport, only 21 dogs have obtained their PSA 3 titles. With the sport dominated by Mals and Mal X's, there are some dogs whose genetics make them great police dogs with the right training, but because of their high levels of various drives, you will never get the control needed to compete at the higher levels. Foundation training is very important. So far we have taught him to stop a pulling bite and have developed a pushing bite because this is how the dog learns to fight the decoy in the suit. His grips and drive were there from the beginning, so there was no need to build drive or grips. We mainly use a hard leather wedge. He started learnimng the out for another wedge and some protection obedience while in high drive with a bite for a reward. He has been introduced to the calf bite for the escape bite and just hasn't figured that out too well yet and has had one session on the suit doing bicep bites. The only heeling has been the static heel working on focus and positioning as I turn to the left, having the dog pivot with me at heel and maintaining eye contact. Started out with the place box to introduce indirect learning, where the dog figures out to get in the box without any luring through successive approximations, or marking and rewarding the dog with food the closer he gets to the box and eventually figuring out to get in. Once that was down, the focus was calling the dog to the box and rewarding various combinations of sits and downs.
by Juno on 19 September 2018 - 13:09
Apple, agree 100%. Our club decoy is a cop and getting certified PSA, actually going to Jerry's training in the next few weeks and also going to train with Khoi Pham in Dallas. Working within the dog's limits is crucial. Yesterday's session was great because even after almost 13 mins - he wanted to continue the fight even after being put under a loss of pressure due to the control we are imposing on him. I uploaded it to YouTube and can send you the link through a PM if you want to watch it
You must be logged in to reply to posts
---
---
---
---
Contact information
Disclaimer
Privacy Statement
Copyright Information
Terms of Service
Cookie policy
↑ Back to top