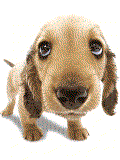 by GSD Admin on 25 July 2015 - 16:07
This is what I get.
User comments


This is a dog pedigree, used by breeders and breed enthusiasts to see the ancestry and line-breeding of that individual dog. The pedigree page also contains links to the dogs siblings and progeny (if any exist). For dog owners with purebred dogs this is an excellent resource to study their dog's lineage.
by joanro on 25 July 2015 - 16:07
Let me try again.
by joanro on 25 July 2015 - 16:07
It's working for me now. I tried three times, and Charmin came up each time.
Now it works...it must have needed you, gsd. Lol.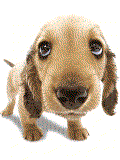 by GSD Admin on 25 July 2015 - 16:07
Not me, try Oli, he was working on it a little bit ago.
by joanro on 25 July 2015 - 16:07
Either way, its working.

by Xeph on 04 August 2015 - 18:08
The big issue I am having is that the site will NOT load in Google Chrome. It only works for me in Firefox

by Bundishep on 04 August 2015 - 21:08
Will working titles like results of the BSP be listed at the bottom of the a dogs ped like it used to be, I haven't noticed any showing up yet like before the format switch was done ? I thought it was a fantastic old feature,it was a great research tool.
by Schaeferhund1 on 04 August 2015 - 22:08
Suggestion: The site doesn't currently remember the breed I chose. When I am logged in and I open a new window it keeps me logged in but I have to go to "Switch Breed" each time to choose 'German Shepherd" in the Herding Group.
If it's on the bench to be changed, no hurry. Just thought I'd mention.

The site runs well on all four browsers that I use, Safari, Chrome, Firefox, Opera (on a Mac).

I especially like that when going back and forth between a simple pedigree chart and an individual entry, it takes me back to the simple pedigree chart, and at that, to the exact number of generations chart that I was at before. In the old version it took me back to the default pedigree version and I had to change to simple version each time, and go from 5 to 7. Now coming from simple 7 gen, going to an individual entry, I can go back to simple 7 gen directly :)

Like any new tool or toy, or new version of an old tool or toy, it takes some playing with it and and exploring. Same with a new phone etc, best to take an hour, sit down, and just explore without having a specific task in mind, just playing with all the buttons and seeing what they do. At least that's what I do and it works for me. Nothing ever stays the same, certainly not in electronics. And this site is so much faster than the old!

Thanks, Oli, and thanks admins for improving the site and for dealing with all the questions.

by Oli on 04 August 2015 - 23:08
@Xeph What happens in Chrome? Most users have no problems with it in chrome, (I just use chrome). Is it coming up blank or what?

by boxer247 on 05 August 2015 - 00:08
I use IE ,Fire Fox and chrome .I am having trouble with the mating check and the pdf generator .Its takes awhile to figure out the new beta site but once you do it is pretty easy .As stated having trouble pdf generator to down load pedigrees .
---
---
Contact information
Disclaimer
Privacy Statement
Copyright Information
Terms of Service
Cookie policy
↑ Back to top