by lhczth on 24 July 2015 - 16:07
I mostly access the site from my computer and I have very slow dial-up. The site loads much more quickly than before and now that I understand how to navigate and register dogs I am finding it easy to use. Maybe not as convenient in some areas, but easy enough. The pedigrees themselves still do not load easily, but that is a photo problem with my slow connection and not a problem with the site.

I did access the site with my droid phone and it is nice finally being able to read the pedigrees.

Thank you for trying to make the site user friendly for all.

Lisa
by joanro on 24 July 2015 - 16:07
Here is what one sees when 'edit pedigree' is clicked on a random dog;

Edit dog: Jalta von der Urbecke id: 2400719
Picture galleries
Sorry, this dog is locked by its owner: Gale

Due to multiple members defacing pedigrees we now have to lock the pedigrees in and only allow moderators and those that created them to edit.
We are working on a system where multiple users can have access to a single pedigree. We will also be enabling moderators to change ownership of a pedigree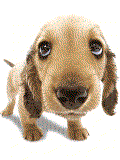 by GSD Admin on 24 July 2015 - 16:07
Hi Lisa,

Still much more work to be done. Maybe we can change the create a pedigree option to make it more user friendly. I know about slow connections living in Sticksville USA. I got a good chuckle the other day when Oli said something about DSL and modems - I just got DSL about 2 years ago and still have a modem. I live in an area with no cable. And my internet is still very slow compared to most peoples. But I enjoy the life out here in good old Sticksville and wouldn't trade it for any other place in the world.

Regards
Mick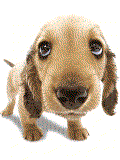 by GSD Admin on 24 July 2015 - 16:07
Thanks Joan. Well that is a problem because that takes away a lot of info. Let me think about this for a few and see what we can get done regarding the extra info and such. I think Oli is away today and possibly over the weekend so this may take a few days to get resolved.

Regards
Mick
by lhczth on 24 July 2015 - 16:07
One of my requirements for my new house was at minimum DSL. No more dial-up. :)

Lisa

by Bundishep on 24 July 2015 - 21:07
Yippy I now see the login at the top the kinks or dust is clearing.Super
by maureenmaus on 24 July 2015 - 23:07
preferred the old one used to it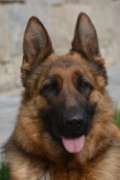 by precious gifts gsd on 24 July 2015 - 23:07
I don't like it it want let you do pdf file for the pedigree.

by Western Rider on 24 July 2015 - 23:07
If you had read any of the topics including this one you would know that the new one is not finished as yet. If you can't do something on the new site then go to http://old.pedigreedatabase
Yes a member will have to be patient until the site is completed but with a very small effort on a members part they can still do everything as before but edit pedigrees that they are not the owner of.
by joanro on 25 July 2015 - 16:07
When I click on 'Add a Comment' on a pedigree, Charmin ad page comes up....this is the page instead of user comment;
http://www.coupons.com/brands/pg-familycare-coupons/?PLID=MEDIAADS&CRID=FAMILYCARE_PUFFS_060515_BTSIMEDIAMEREDITH_EXT
---
---
Contact information
Disclaimer
Privacy Statement
Copyright Information
Terms of Service
Cookie policy
↑ Back to top