by Blitzen on 24 July 2015 - 12:07
I like the new format better too. I don't normally read anything other that the most current posts.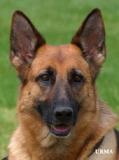 by Gale on 24 July 2015 - 14:07
How do I ad a new dog pedigree? Gale Dinces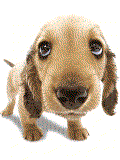 by GSD Admin on 24 July 2015 - 14:07
By selecting a breed on the switch breed page - then the link will appear in tools.
by joanro on 24 July 2015 - 15:07
Maybe the 'create pedigree' would be more user friendly if it was permanently in place in 'tools', like 'create classified' is.
by joanro on 24 July 2015 - 15:07
I see 'dog names' in 'tools'. Really? Seems 'create a pedigree', the main purpose of this site, would be more helpful than 'names', since Google will present pages of names.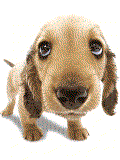 by GSD Admin on 24 July 2015 - 15:07
The problem with that is when a person creates a pedigree without selecting the breed first is the list is so large it is somewhat confusing. I have asked Oli to try and rework it because I see a lot of people having troubles finding it therefore lots of questions regarding where it is. The biggest thing is no one bothers to read the threads. Instead they ask again. If members would just take a few minutes and skim through the thread their questions would be answered.

Eventually I will rework all the tutorials but I have to wait until Oli is done programming before I can even start thinking about redoing them.
by joanro on 24 July 2015 - 15:07
OK. How about when 'create a pedigree' is clicked, the first thing before advancing is to select a breed?
This is gigantic undertaking, and only trying to give user perspective, as are you.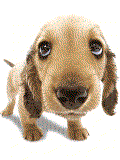 by GSD Admin on 24 July 2015 - 16:07
Good idea and I agree with you guys. This is why I have asked Oli to find another way to show the link. But in the meantime it is what it is and we have to deal with it until he gets it done. There is still a lot of work that needs to be done and this is why I keep asking for patience. I do think a lot of questions would be answered if people would just read the threads about the site change.

As always, like Joanro just did constructive opinions and ideas are always welcome but please save the digs and emotions for more important matters. Thanks Joan.

Regards
Mick
by Nijenhuis on 24 July 2015 - 16:07
Where can you find more information about the dong? like breeder, length, birth place etc...??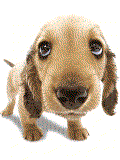 by GSD Admin on 24 July 2015 - 16:07
Good question. Unfortunately I do not have a good answer. Because as an admin I have different site permissions than standard members so I see different things than you do. For me if I click on edit pedigree that info is all there. But I am not sure if you are stopped from seeing it because you do not have edit rights for that dog.

If someone could please check this and report back I could possibly talk to Oli about a solution to this question but I first need to know if a regular member is stopped by the you are not the owner of the pedigree screen.

Regards
Mick
---
---
Contact information
Disclaimer
Privacy Statement
Copyright Information
Terms of Service
Cookie policy
↑ Back to top