by Western Rider on 11 January 2018 - 07:01
German Shepherd/Linda
You bought a dog
You received the papers
You think the dog is not the same as the one on the papers, no proof otherwise
You think the dog had fake xrays no proof
You say the dog died in your care no proof
You say the dog died of heart problem, no proof
Was the dog taken to the Vet for a health check up within the normal 48 hours after arriving, if so provide proof and of the results
You say they said they were no longer breeding, no proof of this . Plenty of evidence that they were during this time.
Now after two years you come here and call this kennel dishonest no proof of this either,
Just what do you want us to do.

by DuganVomEichenluft on 11 January 2018 - 11:01
This post reminds me of all the hype in the media about woman accusing men after 2, 5, 10, 20+ years of sexual harassment.

I commend ruteam for taking the time to reply, even with the language barrier.
It's so easy to bash someone with very little explanation. The sad part is, the receiving end has to go to great length to mend the wound the bashing created.
I don't know what really happened as it's she said, he said. But I wish people would think about their situation in greater detail before going social media.
I would like to think that the poster truly feels wronged and isn't posting this prematurely.


Brandi
by Ban3435 on 11 January 2018 - 14:01
Dugan , I am also a victim of mr radovan and his son , I purchased a female klara 40 days pregant from them i received the dog but I never received the papers for the mother or registration for the puppies , I have contacted them Numerous times , and still haven't received paperwork! I have submitted all the proof to administration of pedigree data base .i have all the emails copy's and transaction records between ruteam and myself, if you need I can forward to you .
thankyou
steve
Ful name...KLARA OD RADOVANA PLAVSICA
LINK PEDIGREE
http://www.pedigreedatabase.com/search.html?q=KLARA+OD+RADOVANA+PLAVSICA&index_in=All&results_in=25&dog_breed=german_shepherd_dog
MATING VITH ZEPPO V HAUS NEOPLANTUM...17 jANUARY

by mrdarcy on 11 January 2018 - 18:01
Steve, the link to the pedigree shows nothing.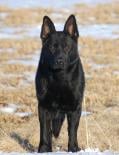 by Jenni78 on 12 January 2018 - 03:01
It's easier than one might think to have a dog not get listed. I have one whose ratings are not listed, but I have proof of them. Not Germany, but Czech. The reason was sort of similar- dog was transferred and certified in another country, official rating never made it back to original registry. So, not saying that IS what happened, but just that it COULD have happened if it went down like Djordje said- the dog belonging and bred by someone else.

by DuganVomEichenluft on 12 January 2018 - 15:01
Steve,
I don't need any proof. I'm a nobody. hehe

My piece of advice: buy from your own country or through someone you trust to purchase from another country. Everyone's problems would be solved or at least easier to handle legally.

by Hundmutter on 12 January 2018 - 15:01
by German Shepherd on 14 January 2018 - 03:01
I bought two dogs from Radovan
when papers didnt arrive with in 3 wks I IM other kennels in Serbia because I was afraid
maybe I wouldnt get papers

this is when a man told me those things which I stated 'I Was Told'

the male died suddenly
I contacted sellers
I am honestly stating that they said they were NO longer breeding

I posted all this because I have since found out that RU Team is the son who said that he took over for his father
and was trying to fix problems that the father had with selling 2 female dogs
(maybe someone will come forward with knowledge of this sale- Djordji said one female was not paid for)

When I recently got a reply to my wanted female ad by Radovan
I felt I wanted to state that the dog Died , I told them this immediately
it certainly wasn't from Our care of him

We are the ones who lost in this
I now feel they were not truthful to me about their going out of business

I recently wrote to kennel clubs to see if I can find out if the hip rating was an issue

I will post an apology if they say the hips are good

I was given nothing on a hip rating when i did receive his papers

Djordji states the dogs name was Stepjanovica
but the papers state Stepjanovic

Why would someone contact me that the dog had failed
why would someone know the sellers and say these things to me about them

Djordji forgot to mention that I spoke to him at length on IM and was trying to help him with his
problems
and my loss of my male was ignored

I know for a fact we were not the cause of the death of this dog




by Ban3435 on 14 January 2018 - 14:01
Administration, here is another example of the radovan \ ruteam being DISHONEST in transactions involving selling dog , same problem I have with them , I submitted the emails of the excuses and lies radovan/ruteam how they will send the paperwork on the female I bought from them and the puppies , but I NEVER received anything from them , radovan/ru team should be at least banned from using pedigree data base to sell their dogs and defraud unsuspecting buyers.

by Western Rider on 14 January 2018 - 16:01
Ban3435
You say the post just above yours shows radovan is being dishonest and not sending papers.
GERMAN SHEPHERD RECEIVED PAPERS FOR HER DOGS.
We have no proof from her that there was or has been a scam.
You wish to tell your story you can, please make your own post. Follow the rules.
You have not sent, that I know of, your proof of any wrong doing by radovan to you.
Send it in a legible form and if you post be sure what you post is not against the rules.
No buyer is unsuspecting if they do the research.
What do you think PDB should do to the members that come here and yell scammer thief about a seller when it just turns out to be a misunderstanding and now their name is ruined.
You must be logged in to reply to posts
---
---
---
---
Contact information
Disclaimer
Privacy Statement
Copyright Information
Terms of Service
Cookie policy
↑ Back to top