by ValK on 22 September 2017 - 19:09
susie, my preferences is just that, my preferences. that do not obligate anyone to follow them too. strong dominant dogs is just what i'd used to. since i have relocated to Canada it seems impossible to find such.

Swarnendu, looks like fine dogs and if they did excel in herding work, i suppose with their stamina everything was fine as well. herding training isn't one i had ever participate in.
i guess there are nuances in selecting of proper dogs for it, i'm not familiar with.

funny thing, when talk was steered to "muscles build", i did expected it gonna turn to an human anatomy.
c'mon guys, there aren't any parallels between humans and dogs. you don't need to build dog's muscles, they will do it by itself depending on temperament of each particular dog. you only should not limit their needs in exercises. forcing weak dog to exercise won't do any good for neither side.

in regards of "big muscled, heavy boned, large head" there were reason for it. if you do look back, you'll notice this kind of dogs started to appear in 40s. there was war and breeding took direction on the type of dogs, which could perfectly fit harshness of conditions and necessities of that time and practical effective usage. after the war, East Germany did continue in this direction, when West Germany did turned to commercially more successful type of "dogs for masses" - low demanding of physical activity, calm, easy to handle by owners without any experience, etc.
eventually that transformed into something, now called "Show Dog".

by susie on 22 September 2017 - 19:09
Swarn, the BSZ is a SHOW, no working competition. In earlier times there was no bite work involved, later on the dogs had to bite somehow ( and I mean what I say ). Today the dogs have to show at least some obedience, and some "out".
I like the bite work performance, you are able to see a lot of differences between the single dogs- AFTERWARDS you may decide if you want to breed to ratings or if you want to breed to temperament- it's up to you, to the breeder, to the puppy buyer...
Back to "serious breeders" - a serious breeder will care about temperament AND conformation.
It's no problem to find good dogs-a good dog is the sum of working ability and conformation. Those dogs seldom are the champions.
And at the end of the day it's just about these dogs, able to perform, looking like a GSD.
Some people are able to raise and train these dogs to a high level, most people are just shitty trainers blaming a good dog for their own shortcomings.
And some people are never happy, no matter what.

by Swarnendu on 22 September 2017 - 21:09
Hundmtter, big-muscled, heavy -boned, large head etc are the USP of Athos, who otherwise does some "general" sports work. These are not MY words about that dog. And, if a person of BE's calibre and pedigree can be more boastful about those qualities of her dog rather than real working abilities, why wouldn't a know-nothing buyer get attracted to an ad from a know-nothing breeder? Why is that wrong in the first place?

Ragnarok2, from that video that dog LOOKED overweight to me. I haven't personality weigh the dog. I have no idea whether you have any data about that dogs weight. Maybe, BE will share it in this forum.

by Baerenfangs Erbe on 23 September 2017 - 05:09
Seriously?

>>>>> "can be more boastful about those qualities of her dog rather than real working abilities, why wouldn't a know-nothing buyer get attracted to an ad from a know-nothing breeder? "??????<<<<<<

I simply posted an example of what a well muscled dog looks like and what a dog without muscle looks like. What's wrong with that? Have you actually seen the videos I posted about him? General sport work? We do very little sport to begin with. Yeah, we got a few titles, but first and foremost he's an actual active working dog and one of the most versatile dogs you will find with a boatload of hunt drive, solid nerve and temperament. If you need to know. He's got 84 pounds and he's certainly not fat. He's a very nicely filled out strong male. Look at the video, you can see his tuck, ribs and muscle at work.

As breeder I first and foremost care about strong nerve and temperament before drive and confirmation though. That being said, confirmation, coat and pigment is important but not as important than nerve and temperament to me. So far, I've driven fairly well with that.

I've posted this one in a different thread but this shows the whole dog. I don't think you can get an anymore versatile dog. And that's what I want. Dogs that you can pull out and do anything with them.

by Hundmutter on 23 September 2017 - 06:09
ValK - yeah, sure, post-War, and at various times, there have been some people in the breed with a preference for bigger dogs - usually because they believed a big headed, large bodied dog was more of a deterrent / 'man - stopper' for protection / security / military / LE work. Does not mean that was in the mind of the breed's founders when they developed it - hence the measurements set under the original Standard. Which if you stick to them, means some of the larger manifestations of GSD look, and are, disproportionate. Aside from whether it compromises agility.Or ability to cope with "harsh conditions".

by Baerenfangs Erbe on 23 September 2017 - 07:09
Thats why I prefer more medium sized dogs like my solid black male. Athos is still within the standard. He's 65cm with 85 pounds. He's very agile and fast but you don't carry him out of the woods if he should ever break a leg. Not without actually pulling him on a sled or something. LOL
by Swarnendu on 23 September 2017 - 09:09
BE, NOW you are sharing your dog's actually remarkable qualities..

And, I take my assumption back, he's not overweight, and I have already noted he's not over-muscled either.

Peace.

by Baerenfangs Erbe on 23 September 2017 - 16:09
I have been sharing them all along. Look up the topic True Versatility.
by ValK on 23 September 2017 - 23:09
Hundmutter, what is your opinion about this bitch?
does she fit the vision of the breed's founders?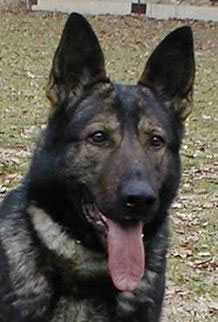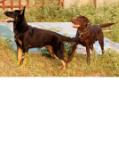 by aaykay on 24 September 2017 - 03:09
Here are a couple of pictures of my Czech-lines GSD female (she's 6-years old):

Super athletic and untiring stamina for working all day and all night long, and her muscle tone reflects that. She's a large female and weighs around 70lbs, and top of the female height standard.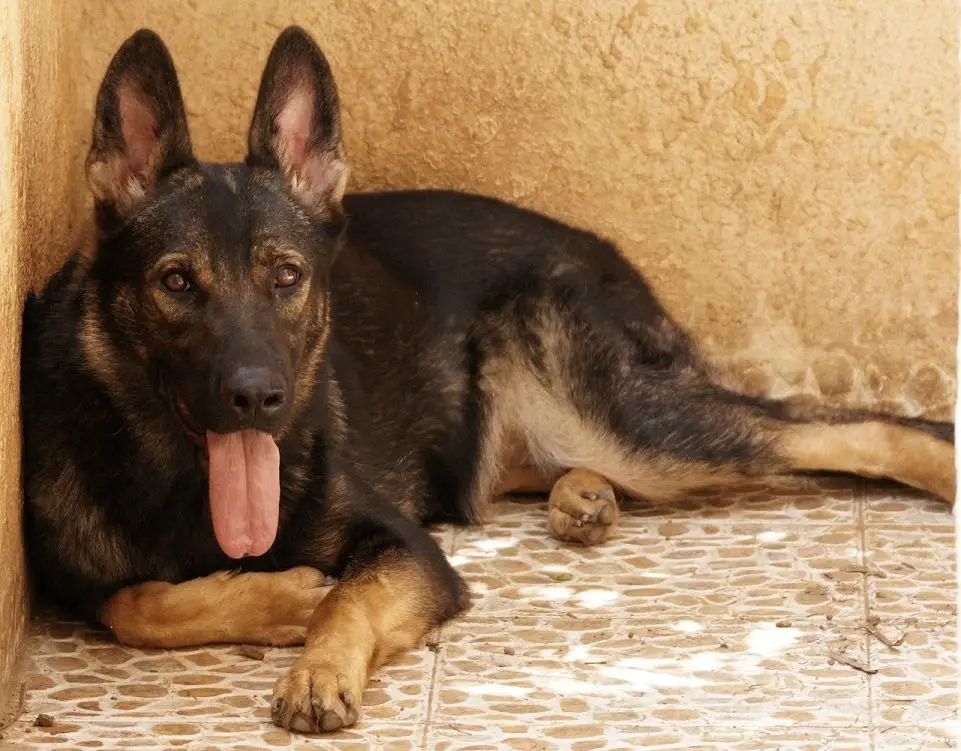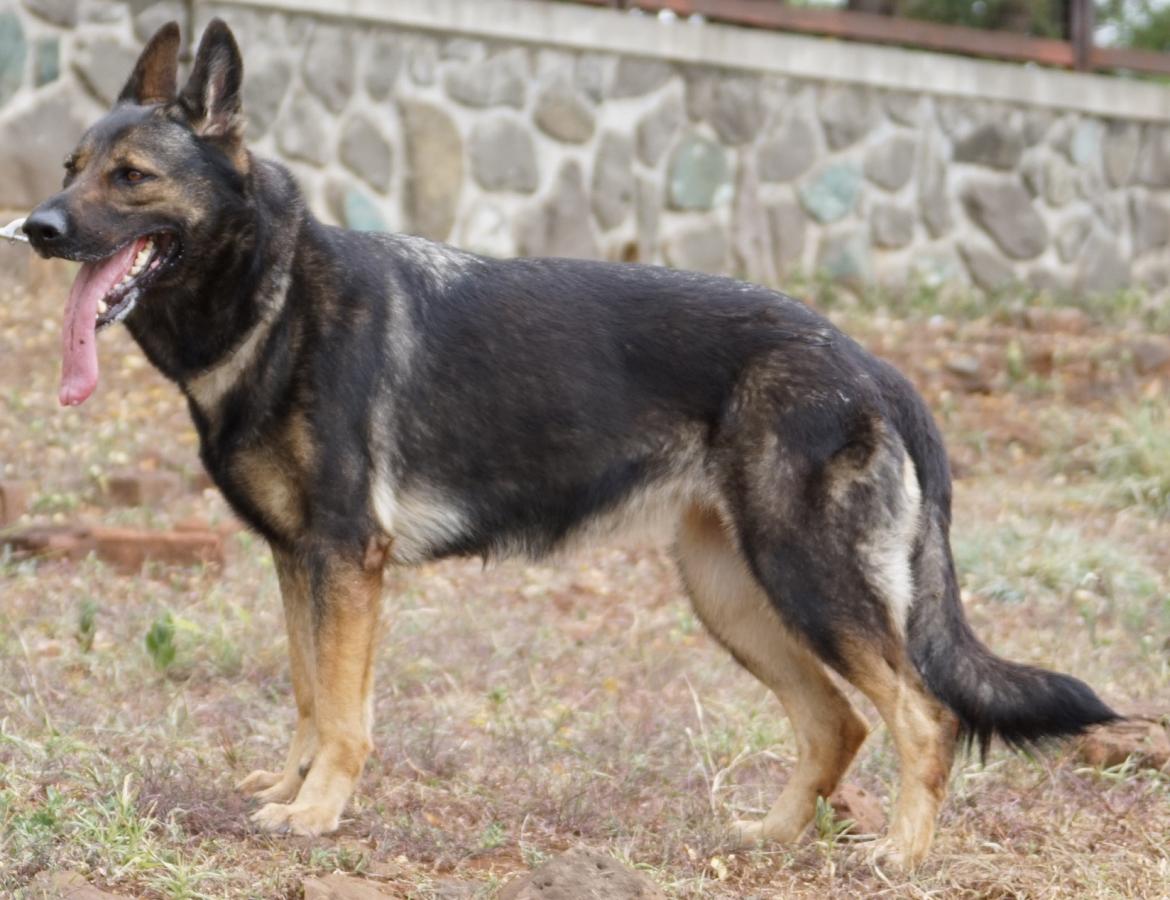 You must be logged in to reply to posts
---
---
---
---
Contact information
Disclaimer
Privacy Statement
Copyright Information
Terms of Service
Cookie policy
↑ Back to top