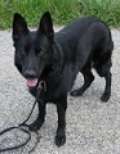 by Lunastar on 18 June 2018 - 00:06
Looks like he is gonna be a male version of my girl Sasha:
http://www.pedigreedatabase.com/german_shepherd_dog/dog.html?id=1845819-custos-dark-lady-sasha-von-beckefeld

And of course he doesn't look like a GSD, he is a rare black Direwolf from Stark Kennels just like my Sasha. LOL I've started telling people who say my Sasha is not a GSD and that she is a wolf that: "No, she is not a mere wolf, but a fierce Direwolf from the mighty Stark Kennels in Winterfell!" I love the way they get all weirded out and then leave as fast as they can. Good way to get rid of annoying people for sure.

by Hundmutter on 18 June 2018 - 05:06
Except that if you tried the GoT references on the person who said Leigh's dog was a Scottie, the Direwolf thing would sound a bit odd ...
by Trelle on 13 July 2018 - 15:07
What a beauty! He looks like he's 100% German Shepherd to me. You have to forgive people's ignorance sometimes they only know what they've seen on television or in the movies.
by Vinny B on 14 July 2018 - 03:07
whether or not he does, who cares as long as he is a good family pet


by kitkat3478 on 15 July 2018 - 02:07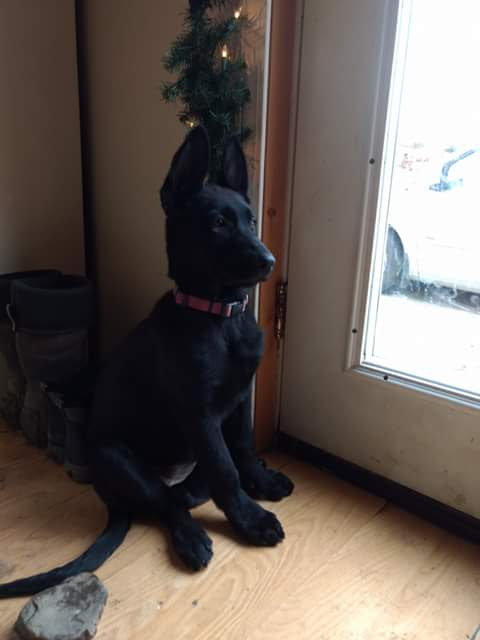 well i must be a strange part of the US, everywhere i go with my black Bomber grandpups, I draw a crowd that everyone wants a German Shepherd like that. Yes, most think the blacks are rare, but their look pretty much states what they are, once the ears are up.

by kitkat3478 on 15 July 2018 - 02:07
now the sables still leave some asking what they mixed with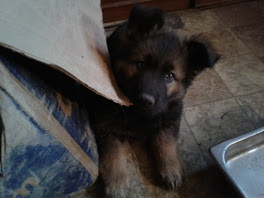 by astrovan2487 on 15 July 2018 - 02:07
Most people in the US are pretty ignorant about GSDs, if it's not black/tan and 90lbs it's not a GSD. My 60lb sable female gets called a "mellinos" all the time. The first few times I tried explaining politely to try and educate but people won't listen. So yeah she's a mellinos, definitely don't pet her, mean K9. It's easier that way. Your dog looks like a perfectly cute 100% GSD to me.

by k9neiko on 17 July 2018 - 09:07
very nice pup---
by old shatterhand on 17 July 2018 - 18:07
enough !!!
by Tempelhoeve on 17 July 2018 - 22:07
better look at the standard
---
---
Contact information
Disclaimer
Privacy Statement
Copyright Information
Terms of Service
Cookie policy
↑ Back to top