by Juno on 14 September 2018 - 11:09
Hans, I will agree with you on your comment about my dog playing when he is doing bite work with the decoy when he wearing a sleeve, suite, etc. I mentioned that already. When the same decoy and especially a new decoy agitates him without any sleeve, suit, etc his entire demeanor changes noticeably and he is no longer playing. In fact, I am having a challenge with him now, as he is getting conflicted between doing bite work in prey or in civil so have to take a step back. Last night during training with a new decoy instead of going for the bicep sleeve, he ignored it completely and went straight for her chest and it was a very close call. Also, during the PSA carjacking scenario he is going completely civil and not even looking at the sleeve even if you shove him in his mouth and trying to bite the decoy, but getting conflicted as we are kind of forcing him to bite the sleeve and he is not really interested. So, now we have to take a step back and rethink this. His prey drive is not over the top and he has plenty of civil so is not your typical "sports"/"points" dog. Don't want to mess him up as he is clearly conflicted as to what we are asking from him. Definitely have to take a step backwards to figure this out before moving ahead.
by joanro on 14 September 2018 - 12:09
Duke : Prager, Im not getting into a yes-no-yes-no discussion, keep up the good work , and love to see the video where you put a dog in drive in an empty room on command,


​
by ValK on 14 September 2018 - 19:09
Jessejones:

I don't feel I am manipulating terminology. It is what it is.
Jesse you don't.
i'm talking about myself that i'm not advanced person on theories and terminology :)
in my youth we didn't have many books about dogs training thus education was received through advises from older, experienced people and practical involvements with dogs.
later, well i did try to read some books but found there too much BS and lost interest.
what difference between our approaches it's that you see acceptable to motivate dog during the training by means other than yourself.
my stance - my dog should have the value of interaction with me way above anything else, be it food, toy or act. when i teach my pup let's say aus, there no substituting means to motivate pup to leave thing from his mouth and replace it by something else. few first removal (untill pup links vocal command with correct act) are forced. after first correct execution the pup got rewarded by even more intense play with me. in short while, for pup this becomes part of play which during the growth and maturity will transform into natural behavior for dog itself, without expectations to receive something else in exchange..
doing so you also reaching other goals:
- in interaction you behave as alpha in pack (that's perception already embedded in dogs from day they born) thus mental connection and bond proceed in natural way.
- you letting pup to realize you're stronger, smarter but at same time fair - thus you're leader who must be abided and respected.
- replacement of the material objects by an interaction as reward, forms your future dog for whom the work with you do becomes main meaning/norm of life.
i acknowledge that this acceptable only to those, who train own dog and won't fit well for commercial trainers, where goal is to teach dogs to respond to commands but avoid dog bond and subordination to trainer on personal level.
but on other hand - i haven't seen trainer who would be willing to take such young pup.

by susie on 14 September 2018 - 20:09
This may sound difficult, but some trainers do make use of tools "only", whereas the good trainers do make use of tools...

That said all of my prey/civil driven dogs didn't care about prey/food tools when used by others than me 😀 - they always only worked for me, the trigger was never able to overwrite the bond.
I guess it has to do with the sum of raising, education, training, genetics -

but honestly, every trainer who neglects the influence of triggers like food or prey, will never be as successful as a trainer who makes use of ALL possibilities - emotional bond + leadership + toolbox.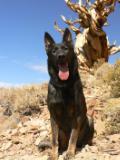 by Prager on 15 September 2018 - 05:09
Duke Please do not patronize me. But I am firmly convinced that you must be kidding right? You can not alert the dog so that he gets into drive where there is no decoy? ! Really? This is one of the most basic and trivial exercises you can train a dog and foundation of what protection dog needs to know. And no I am not going to do any videos for you of such simple training. I have better things to do. But here is a mediocre video of some youngster basically untrained dog getting into drive on POZOT command where there is no decoy in sight. You can not do this?
https://www.youtube.com/watch?v=4n9JHYD0xtM
if not I can teach you this.
by duke1965 on 15 September 2018 - 05:09
looked at your video, all I can say is..Really ????
by Juno on 15 September 2018 - 12:09
Susie,

In regards to your comment about your prey/civil dogs working only for you for the rewards. I have the same situation, my dog is only focused and bonded with me so my handling skills (which are not great) is the only thing I can rely on as others have had very little success to get him to work for them.
by Juno on 15 September 2018 - 12:09
Hans,

I watched your video that you posted. Granted I am a total newbie when it comes to dogs and training but I totally missed the point of that little video. If you were trying to emphasize the command triggered the dog to be alert and was then rewarded by an attack - then I get it. Otherwise, I did not get what the video was trying to convey here.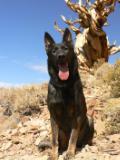 by Prager on 15 September 2018 - 14:09
@duke. Really ? Yes! Really. It is just that trivial - yet you say it is not possible. BTW It is not my video. I have just dig out video on the internet of a dog going from calm to drive on command - that is THE point which duke says is not possible to do.

Juno duke claims that you can not make dog alert = to go into drive while there is no presence of a decoy. I know,..... it is unbelievable that dog trainer would say that. Well this "pup" on video which is not mine, went from calm to drive on command, while there was no decoy present. ANY FRIKING 1/2 ASS DOG and trainer can do this. Yet Duke said it is not possible. So there. How much or how well the dog is doing is irrelevant here. The dog went from "calm"into "drive" on command.
by Juno on 15 September 2018 - 15:09
Hans,

OK - I get it. If the command is the trigger to get the dog to alert - then yes I agree - I can do that with my dog too - on and off the training field. I could do it with all my previous dogs too. I guess maybe the debate is - once the dog alerts and there is no threat, how many times can you do it before the dog stops being attentive to the command. Sort of like the story of the dog crying "wolf".
---
---
Contact information
Disclaimer
Privacy Statement
Copyright Information
Terms of Service
Cookie policy
↑ Back to top