by khalirey on 25 February 2019 - 00:02
I agree that there are liars, thieves and scam artist in other countries as well. I was scammed by one of the so called biggest breeders in Ontario, Canada, having purchased a GSD and never received papers to this day. Vinny B also warned me about another in Ontario just prior to putting a deposit down and for that I am grateful.

I eventually did purchased a beautiful female pup from the Netherlands and the process was flawless and I couldn't be happier.

One other thing people need to be aware of I have found is that many of the titled dogs in the eastern countries are titles that are bought and paid for. I have seen messages from sellers basically spelling out the that the dog will come with what ever IPO or BH title they want. It really is ashame because I do believe there are good reputable breeders in those countries as well.
by old shatterhand on 25 February 2019 - 14:02
The scam goes even farther. In Eastern European Countries money can buy anything. Never mind titles, but also I had pregnant female sent to me with 4th grade hearth murmur.
She had only 2 puppies and both died before 3 months old. There are many dogs which have hips and elbows dysplasia, but they passed because they just switched the dogs at the x-ray. Vets over there are corrupted and willing to do anything for money. Those who bought dogs from those Countries I would suggest to do another x-xray here in the States and send it to OFA or SV. This is the only way to know if your dog has good hips and elbows and you can use him for breeding or not.

by ali44 on 25 February 2019 - 19:02
I agree there's a lot of corruption in Eastern European Countries, but don't think for a minute there isn't any in Western Europe. I've lived and worked in both Eastern and Western Europe and I can tell you West is no saint. If there are titles and x-rays bought and falsified in the East, then there sure are some in the West too. Maybe this is the reason why the incidence of hip dysplasia remained almost the same, despite all the x-ray screening. Unfortunately, we live in a world where the scammer gets the prize and the honest is a fool.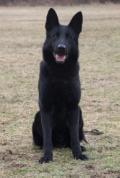 by Border11 on 25 February 2019 - 23:02
I reached out to the Serbian breeder also, from what I understand he did make most of the
payments but not the last one. I have told him its in his best interest to take care of the balance
ASAP in order to rectify the situation. I truly believe we are going to finally have the right thing
done here . Lets all hold off for a few days and I think we will have a Great Resolution to the
Story.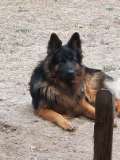 by kbugs405 on 26 February 2019 - 14:02
I have been following this post as it seems to me that no one has asked about the actual dog? The dog was obviously sold to Zuflucht K9s first apparently unbeknownst to the poster and when contacted the poster was told they never got the dog either or a refund. But yet the dog is clearly listed on both Zuflucht k9's website (as new to the breeding program) and their FB page with her picture pretty prominent (profile picture). To me this is as much of a scam as not returning funds promised. The posters that have contacted the breeder...have you even contacted Zuflucht K9 to see if indeed they do have the dog and when she was received? The timelines would tell a true story more than issuing refunds. I cannot believe either Fanino or Zuflucht K9 have not responded to this post which is receiving quite a bit of attention! This sure speaks volumes to me as one is eastern European and the other US..... never, never buy a dog sight unseen and if these stories aren't brought to light, unfortunately and sadly for the dogs, this will continue.

by mrdarcy on 26 February 2019 - 20:02
I have contacted both Zuflucht K9 and FANINO so far no replies.
by misteguaycreek on 27 February 2019 - 14:02
I wanted to let everyone know that the balance due of $700 was paid today, Wednesday, Feb 27, 2019. Why it had to come to this, I have no clue. He does not appear to be a man that is running on a shoestring of a budget. There are so many aspects of a transaction like this that can go terribly wrong (the said dog supposedly being injured), and the stress of having that money tied up overseas, wondering if you will ever see it again, puts a strain on the entire household, day in and day out, especially when one is already dealing with other serious matters such as health.
I think as I mentioned previously, I do not like being lied to. What I still want to know, is what happened to Ennie vom Radhaus. If anyone out there has any info, please let me know. She was supposedly not sent to North Carolina because of health issues, yet she was healthy enough to sell to me? And the post of her remains on their website, describing her in such detail that you would think she was living there!?!?!?!
There were a number of personal messages sent to me, and the jest of it all was that there have been other "problems" with the credibility of Aleksandar and following through with business. I do not know if he is so ridiculously busy that he loses track or what.
In all of this I have learned that when you send that money, have it first and foremost in your mind that you may never see it again.....so if you cannot afford to lose it, look for a reputable breeder with a history of credibility, and try to go see where the dog lives, or if it even exists!!!! This world of technology has become a scammers paradise! I know of many that have been burned on dogs right here in the US as well....if you cannot go and see where a puppy is raised, the conditions, the parents....if someone just wants to meet you with a puppy, that is a RED FLAG!!!! The dogs life is always on the line because that first 8 weeks of life is so important as to the way they were raised and what they have been exposed to, and will affect the way they will develop as far as temperament and health later in life.
Believe me, I am breathing a big sigh of relief today.....and I am thanking all that has helped me through this.
And just this moment I received a message that Ennie is still with Aleksandar. It is anyone's guess as to the truth to that.
In closing I thank God for answered prayers, I thank the ones on here that made this happen, border11 and Mr Darcy (admin) have been fantastic, and I hope that Aleksandar has learned something from this as well.

by refugekennel on 27 February 2019 - 16:02
Hi, yes we placed a deposit down on her last year to purchase her bred and brought over. We placed the deposit down 3 months before she came into heat (supposedly). I was contacted back by Aleksandar who said Ennie had health issues, skin, and hip, and he would feel uncomfortable selling her to me. We were upset as we had already had several people wanting a puppy from her. He did offer us a replacement female however she was not pretty at all and didn't have as strong of a bloodline as Ennie so we asked for our Deposit back. We had just been evacuated because of the hurricane and decided we could use our money at the time. We contacted him several times concerning our deposit and he only we respond when we inquired about another canine. About 6 months later Aleksandar contacted us back and said Ennie was mated and asked if we were still interested in her. We asked about her health issue and he said they had been resolved. As far as we knew hip issues couldn't be resolved and we didn't want to take the chance so we stated again we were not interested because of the health issues and asked for our deposit back. Again Fanino did not respond to the request.
I was contacted at the begging of the year from a lady who had purchased Ennie mated and was supposed to have her brought over but a couple of days before she was supposed to be shipped she had an "accident" where she had to get stitches and he would not be shipping her.
I was found by one of her friends who did an internet search on Ennie's name. During the hurricane, our computer was fried and was down for a long time. We were unable to maintain our website during that time which was why it was still up. When I was contacted by this lady. I explained the situation and she asked that I not take the information down as proof she had been sold. I plan to remove the pictures and information from my website as soon as I'm cleared. I've just been waiting to hear back from her. If the admin would like me to go ahead and do so I'd be happy to.
I have brought over several canines through Fanino Kennel and had never had an issue until now. I did not file a report because it would have gotten by on a technicality because I was offered a replacement even if it wasn't one of equal value.
I spoke with the lady and advised her to try and persuade Aleksandar to reimburse her and if that didn't work to file complaints with those he markets with.

I'd like to address the description on our website. This is the description given to me by Aleksandar and I posted it when we placed the deposit down for Ennie. Now that the issues have been resolved I'm happy to remove the information. The last I heard from the lady was when she contacted me after the incident and she said she would let me know when I should remove the ad, but wanted me to keep it posted so others could see I too had purchased (placed a deposit down) Ennie. I was not aware that she had received any money back but I'm happy the issue was resolved. I apologize for the delayed response I'm not on here ofter but I have replied to the admin to confirm the information I was given and share with my experience.

by mrdarcy on 27 February 2019 - 16:02
Thank you Misteguaycreek for posting your story in the first place, wish more would too, but maybe now they will so thanks again. Glad the matter is resolved.
Refugkennel, thank you too for giving your side to this story very much appreciated.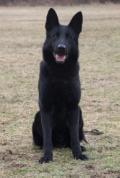 by Border11 on 27 February 2019 - 21:02
Super Misteguaycreek! I knew after nicely explaining to him the issues a few days Ago he would rectify the situation correctly. The key was explaining to him both sides from a neutral view point. He made me no
Promises . Although as I told you thru PM I expected you would be paid
In full this week. I thank him for doing the right thing:)Everyone should
Take this as a well learned lesson and hopefully we all learn from it and
Treat everyone the way we want to be treated. Mr. Darcy always a gentleman!, and thank you for partnering this to a amicable conclusion.

Border 11;)
---
---
Contact information
Disclaimer
Privacy Statement
Copyright Information
Terms of Service
Cookie policy
↑ Back to top