by Rik on 23 February 2019 - 01:02
if anyone thinks there is not just as many dishonest people in the U.S. as elsewhere in the world, just start mailing out checks to people you don't know for dogs you have not seen.

it has nothing to do with the breeder/dog or country and everything to do with inexperienced/naive people being taken advantage of by very experienced, unscrupulous people from every part of the world.

jmo,
Rik
by KingSizeShepherds on 23 February 2019 - 02:02
It is know becoming common practice to rip off an American Especially from serbia.even the shippers are bad .I was ripped off by nenad novakovic It sickened me how much I lost.after he was recamended by two big breeders an con artist them selves want to now more email me .
by misteguaycreek on 23 February 2019 - 02:02
I do not have a clue as to where Ennie is right now. Aleksandar had told me she had 8 pups, but all died, as she had them premature. When I asked how Ennie was doing at a later time, he was rather evasive and said she was healed up. I find it so strange that she is still on the Zuchluftk9s website, as well as the dog pictured at the top left of her Facebook page, and also further down. If you do not have the dog, why is her picture all over? I talked to Shanna probably 3 months ago, and she told me the story of why the dog never came to her, yet she describes the dog as if she had already lived with her!
Bottom line is I hate being lied to.....and he has lied time and time again.

by Hundmutter on 23 February 2019 - 08:02
Sounds as though 'Aleksandar' / the original dealer / breeder isn't the only liar in this chain.
@Rik:



As VinnyB says, the sensible way to buy any dog is to go meet the seller, see the dogs. If you can't afford to travel to Europe, buy local. Don't take risks, a dog is never worth that sort of gamble.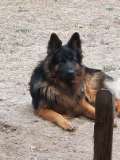 by kbugs405 on 23 February 2019 - 12:02
I absolutely hate seeing people ripped off and this guy appears to be a broker dealing in dogs all over Europe and elsewhere from a number of breeders. That is a red flag for me. He has quite a following on FB but is showing some dogs (that people are swooning over) that make me cringe. It appears there's some dabbling in genetics as well, heads that appear more mastiff or Rotweiller in nature, roached backs, down on hocks, etc. There are some decent dogs as well. The poster is correct the dog in question (nice looking dog) is indeed on the ZufluchtK9's FB page and their website as a "new female" to the pack. If you don't have the dog, why are you introducing it and showing it?

There are a couple in Europe I would love to buy from, but again I haven't and won't as I want to see in person the dogs, how they are kept, and meet the seller. Besides, there seems to be a major influx of dogs into the US, so if you are looking for a particular line, chances are someone already has it coming!!! I agree, there are just as many scammers and dishonest breeders in the US, as elsewhere. It seems you can't get away from it and you really have to do your research and even then you can still get burned... I know I have one from one of the largest breeders in the midwest with altered papers -- can't prove it or do anything about it other than not breed the line on, but I am definitely not the only one!
by misteguaycreek on 23 February 2019 - 12:02
My first transaction with Aleksandar came about because a friend of mine had purchased a female from him that I really, really liked, and that dogs sister became available. Through the years I had such bad luck purchasing in the US, hip dysplasia, pancreatic insufficiency, temperament issues, and numerous other problems....I could not take the heartache, so I gave up on the breed in 2010. When my female arrived, she was like no other GSD I had ever owned....she got out of her crate and acted like she had known me her entire life, and she has truly been a joy to own for the past year. She was bred when she arrived, and we kept one of her daughters, and again, a superb dog. The people that own the other pups cannot say enough good about them. The transaction went flawlessly, and my documents arrived, although I did have to bug him. There have been others, however, that have contacted me and revealed they have not been so lucky. I agree with the above post, the heads are getting ridiculously huge, they have the sagging lips on the side of the head that are like a Mastiff, yet people here go nuts over every post he puts on FB. He seems to have this magical following.

by mrdarcy on 23 February 2019 - 18:02
I have contacted FANINO for there side of the story, this member has not been here for a while so will have to wait for, hopefully, a reply.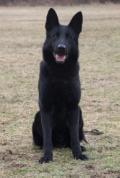 by Border11 on 23 February 2019 - 19:02
I had spoken to him last year but did not do business with him, the communication was erratic and he never followed thru with videos or pictures I requested. when you see this don't take it lightly its a huge red flag. anything out of the ordinary is usually just that. their is some trust worthy people in Serbia and theirs the others also. To help out the person hurt on the post. I did reach out to him and let him know that everyone on the database is looking at this and that his name was being smashed for poor business practices . I let him know that the moneys lost from people that will not do business with you in the future , well out weight the monies you took from some poor soul in USA. I requested that he come clean and do the right thing. he acted like he knew nothing??? if you guys keep this post alive and vent on the wrong here I think it acts as a deterrent in some way. although many will just change their name and go on doing it, my suggestions is work with a trusted company or broker in North AMERICA when buying in Europe or abroad or find someone with good honest connections here that can back it up with results and is willing to put it into a contract. otherwise you need to fly their or have several genuine creditable referrals before sending hard earned monies.
by old shatterhand on 24 February 2019 - 19:02
This remind me when Poland and rest of the Eastern Block Countries regain Sovereignty from Soviet Union. Many people who had money were buying old junk cars from Germany, Holland, Belgium, France. They bought out all the junk from those Countries and made Germans and others very happy because they got rid of those junk cars which they would never sell to own countrymen ,they would have to take them to junk yard and get penny for them,so they found fools in those poor Eastern Europeans and just stick it to them and sold them for good money. They used those Countries as a dumping ground. I see very similar situation here with dogs. This time those people from Eastern Europe got smarter and found naive, and inexperience people in USA where they can sell and dump something what nobody in Europe wants. I would call it again ,but this time USA as a dumping ground. I am writing this regarding show line dogs. Working dogs I am not really into so can't say if they have the same ordeal. Some many people got burn, and they still keep buying. I hope this will keep this forum alive.

by Vinny B on 24 February 2019 - 19:02
old shatterhand, read your post. Unfortunately we did do our homework and yes he is/was a great scammer. Screwed us once, will never happen again. I import dogs form Europe from trusted breeders/friends and will never deviate again, unless I am physically present. I have no need nor will I ever trust anyone on this site advertising dogs for sale without confirmation of the aforementioned

I do believe in Karma and Payback is a major, major bitch !!!!
---
---
Contact information
Disclaimer
Privacy Statement
Copyright Information
Terms of Service
Cookie policy
↑ Back to top