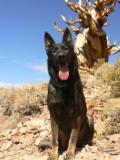 by Prager on 20 December 2018 - 15:12
I do not know what is surprising or laughable about what I am saying. The point I am making is that this seems to be heading to court, and if it goes to court it will all depend on the LEGAL contract. Period. The court does not give a damn if the dog is breedable or not. Anybody who thinks that the court is going to pass moral judgment or judgment on environmental or genetics cause of HD is wrong. Not even we should pass moral judgment until we know the other side of the story. The court is going to pass judgment on what is written on the paper. At this point, I am on the side of the Anne5928 100% same as you, but that is a different issue. Maybe Anne6928 can post the contract here.
As far as Bob Fox being on my forum I will say this. I do not know how this is relevant to the hips of the dog and her breadability or what will happen in court if it goes there. Bob Fox joined my forum not so long ago and so far he did not violate any TOS so he stays. There are people on this forum who too are members on my forum. So what? Personally, I am trying to be fair and am not defending or condemning Bob Fox here because I do not know what the other side of the story is. Isn't that how it suppose to work? Hear both sides and then make up your mind? So far it looks as him being very wrong. But there are always 2 sides of the story and what is presented here makes him so wrong that it makes me wonder what the other side of the story is. Of course, he was banned here so we can not hear the other side of the story yet many made their mind. How is that moral?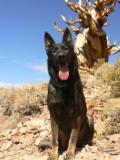 by Prager on 20 December 2018 - 15:12
Here are some questions I have: The x ray was made 10.18. 2015
And the dog was born 7. 31 .2017.
How do you make x rays of a dog who is not even born?
If this is a typo then OFA would not accept x ray dated like that.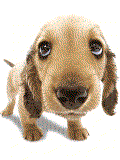 by GSD Admin on 20 December 2018 - 15:12
OFA did accept the xrays as proven by the OFA report. Hans I do not go to your forum and ask why (you do what you do) so please MYOB when it comes to PDB and our members.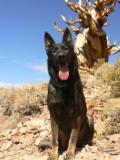 by Prager on 20 December 2018 - 16:12
GSDadmin. I was responding to MrDarcy comment about Bob Fox being a member on my forum.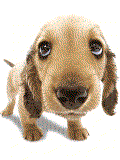 by GSD Admin on 20 December 2018 - 16:12
It doesn't matter which admin you are speaking to. We have our reasons for doing what we do and those reasons are none of your business. That is the point. BTW, to make something perfectly clear to you, PDB owns what is posted on this site and for you to copy it and post it on your site will get you banned from this site. This is the 2nd time you have been warned, you will not receive another warning. You talk about violations of TOS on your site but you break our TOS multiple times and expect us to look the other way.

by mrdarcy on 20 December 2018 - 17:12
And Prager how many times are you going to break the rule about questioning Admin on the forums?? I am honestly fed up typing it.....put it in a PM!!!!!!!
by Anne5928 on 20 December 2018 - 21:12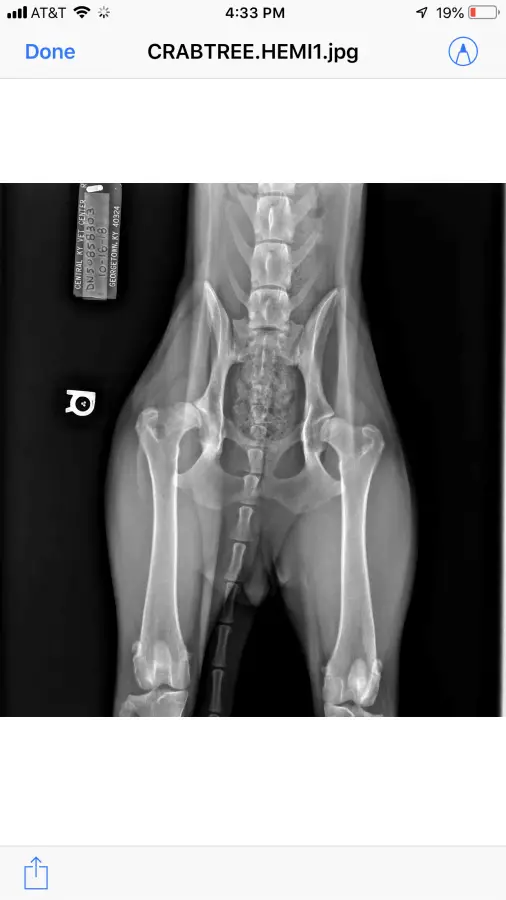 Prager- I contacted the vet in Georgetown and asked them why the X-rays they sent me said that. They told me they had them right and didn't know what happened. They sent me them again and the correct date is on them. I will attach that here. Also, Bob has told people maybe I took a different dog for X-rays. So today Prager at 10:30 Hemi went for X-rays AGAIN. Bob Fox was invited to attend so he would know for sure it was her getting X-rays. He didn't show up, but I have witness that with me, and I have live feed of the exam on my fb page for anyone to watch along with the vet explaining how terrible they are. Feel free to look. About the 3rd video down you will see the vet and the dog. I will also post today's xrays here. She is microchipped and the vet took pictures of bob is confused by what dog was xrayed.
by Anne5928 on 20 December 2018 - 21:12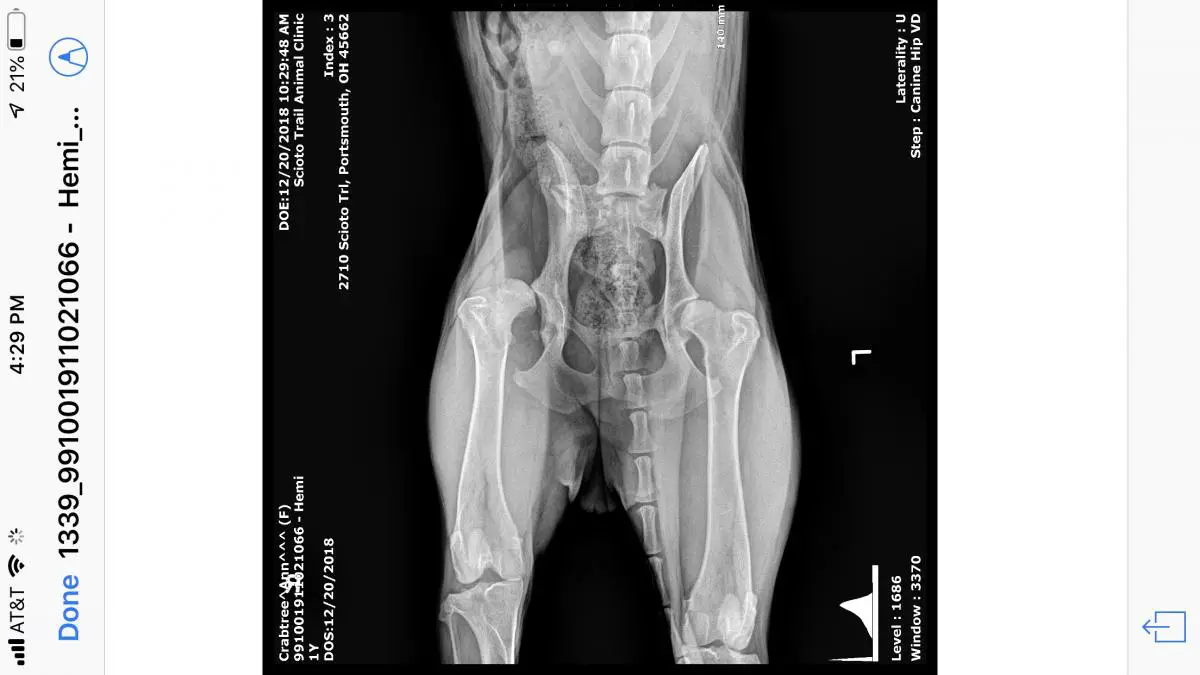 Today's X-ray
mu Facebook account is ANNE MARIE PATTON CRABTEE SOUTH POINT OHIO FEEL FREE TO WATCH THE EXAM.
by Kaylee on 20 December 2018 - 23:12
Anne5928, I am very sorry for the trouble you're going through with this. I also applaud your emphatic decision not to breed the dog. I hope it won't come down to having to fight it out in court. The poor dog! in the center of this must be in a great deal of pain. The xrays clearly show one hip is luxated with muscle atrophy on the most affected side. If you haven't already talked to your vet about an orthopedic consultation, I would encourage you to do so as soon as possible. She may be a good candidate for FHO if not THR. Surgery would give her a new lease on life and allow her to be pain free for many years. While both sides look bad, I suspect she would do very, very well if only the worst hip was addressed. If there is a veterinary teaching hospital near you, that might be a good option to look into.




by benzi on 20 December 2018 - 23:12
Anne Marie, are these x-rays prelims? I am only familiar with the SV ratings and they grade at 1 year, and the plates must contain tatoo or chip numbers, SV numbers, DOB, AKC number if applicable and more. Since I am not familiar with OFA, maybe some one else can clarify? I thought your dog had to be 2 years for an official rating? but any age for a prelim? I also noticed that the OFA certificate says she's 14 months and this x-ray says she's one year. Is there something in your contract that states the age of the dog for certain requirements, especially health clearances. Something that can be disputed in your favor. I hope the best for you and your dog.
You must be logged in to reply to posts
---
---
---
Contact information
Disclaimer
Privacy Statement
Copyright Information
Terms of Service
Cookie policy
↑ Back to top