by ValK on 07 December 2018 - 22:12
Koots have you been to Banff?
and just couple days ago was in news - grizzly did kill woman and her 10 month daughter.
by joanro on 07 December 2018 - 23:12
Valk, how was a woman with a ten month old baby where grizzly bear is? Or did the grizz show up at their house...which does happen.
by Blksableworkingdogs on 08 December 2018 - 00:12
Darylehret is spot on !
This site is for dog lovers so what kind of feedback do you think your going to get here, and the majority of the comments I see on here are from people who are appalled by this killing but are speaking out of ignorance, Ive lived in Montana 2 different times for a total of 7 years, the idea of not managing the wolf population in Montana is ludicrous, everybody should calm down on the harsh criticism at an issue they truly can't fully understand until you have lived where wolves unchecked simply destroy absolutely every other specie of wildlife, elk,deer and yes even mountain lions... they are freaking ruthless and kill for fun on a regular basis. Montana residents and them alone should be the only people who should have a say in what laws they want or not concerning the harvest of WOLVES.


by Koots on 08 December 2018 - 01:12
by Rik on 08 December 2018 - 02:12
just no way apex predators and humans can keep expanding into each others territory.

50 years ago 200,000,000 in U.S.

today, 300,000,000

50 years from now. how many humans.

how many are acceptable to be eaten by predators?

do the math and the world to come.

just a few hundred years ago, humans offered live human sacrifices to nature/gods.

that is pretty much what some are advocating today.

personally, for me, if it comes down to any predator, any other country (which we have defended the wourld for a couple hundred years) I'm going to choose humans.

good luck to those who come next.

Rik


by ValK on 08 December 2018 - 03:12
Koots:
we will be able to find better ways to 'manage' wildlife so that future generations will be able to view animals in their natural environment
that sentence dragged me. i guess you seen in Banff how comfy and freely feels in busy town those animals, who's supposed to live in wild.
nature law - where is a prey, there will be and predator. wolves, bears not yet openly enters this town but lots of them now in vicinity, where plenty of weekend's camps and hiking pathways for urbanites. same on the rise in others, even more dense populated cities. small predators like coyotes, bobcats from year to year more often observed there.
instead of scare them away back into wild, the city authority use them as a sales pitch for tourists attraction, creating "natural environment" for wildlife in urban centers.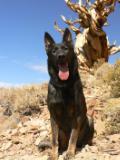 by Prager on 08 December 2018 - 03:12
Astrovan te elk are hard to see. theay do not wait for you to see them If you want to see Elk go to elk refuge in winter: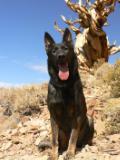 by Prager on 08 December 2018 - 04:12
Susie excellent video.
by jillmissal on 08 December 2018 - 04:12
When I was 9 years old I testified in front of the Alaska Board of Game in opposition to aerial wolf hunting in Alaska. I got a standing ovation from the crowd. It saddens me greatly that decades later wolves are still disposed of in favor of ranchers grazing cattle on public land and of sport hunters who don't need to hunt to survive but who do so for fun.

I myself am a hunter but I would hang up my rifle forever onwards if it meant that predator species could live out their lives as they were meant to be.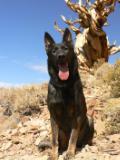 by Prager on 08 December 2018 - 06:12
I think it is a bad idea to kill a beloved wolf.
---
---
Contact information
Disclaimer
Privacy Statement
Copyright Information
Terms of Service
Cookie policy
↑ Back to top