by Vito Andolini on 22 November 2018 - 04:11
Tiekerhook are nice dogs. Koos bred serious dogs.

Hans

I'm saying this seriously. I'm surprised I haven't seen his kennel in your breeding's when you've crossed over. I know you have used some of the same dogs, so I guess essentially you have.

by Hundmutter on 22 November 2018 - 08:11
One could also show a pic of the dog mid-yawn, of course - that would show his teeth without worrying people !

by bladeedge on 22 November 2018 - 10:11
Vito I'm not a breeder i have breed only a few litters over the years. Alot went to different services and they don't need paper work of pedgree which I do think is a shame even for records .That dog in the photo is now 8 year's old so he is finished breeding .I have a new male if you see the pedigrees iv made he is there coming no nicely
by bladeedge on 22 November 2018 - 10:11
Rik I didn't want to get into that post so thank you for responding 😉 I want to keep my Time here to learn and show respect to other members and maybe members will learn a little from me . But I'm not a push over 😂😂
by bladeedge on 22 November 2018 - 10:11
Thanks pager he is a real nice dog very serious and at the same time a baby in my home. He is very strong in defense and but Will listen no matter what is going on .in that video just after I switched him off I let him go within 20 second he had setted and was safe around the person he was barking at .that is how good his self control is and how strong his nerve is . He will not Chase a ball for anyone that is not a family member and that's not training that is just him .he cocked his leg on friends in the Park when I'm throwing a ball for him and the are just standing there .
by bladeedge on 09 December 2018 - 17:12
I found this in my gallery today thought Id post it this is the same dog in the picture and video . just been the family dog .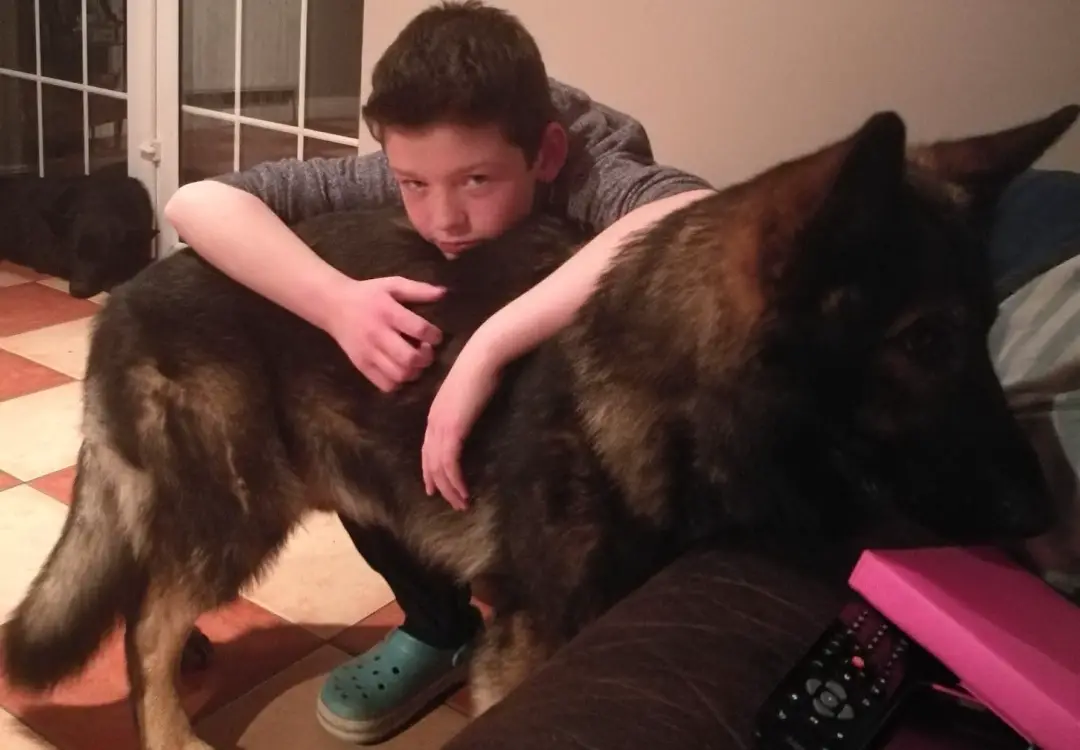 by bladeedge on 09 December 2018 - 17:12
As I said he has super Ballance and is very affectionate and Will change in an instant to protect
---
---
Contact information
Disclaimer
Privacy Statement
Copyright Information
Terms of Service
Cookie policy
↑ Back to top