by Hundmutter on 26 December 2013 - 05:12
I apologise, OP. Had not realised this was yet another breed where
the AKC has been 'plowing its own furrow'.

by Sarplaninac Kennel on 04 January 2014 - 14:01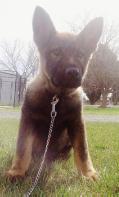 by lawhyno on 04 January 2014 - 20:01
My mother is from former Yugoslavia so I visit Croatia/Serbia/Bosnia every summer. I have seen these dogs up close and they are beastly. I had a situation where one of them lunged at my car - it thought the car was prey. I thought the dog was a lion at first... they are huge. They are mainly used to protect the livestock from wolfs that live in the mountains in that region. They are very intimidating but very beautiful dogs. They are used for protection as well out there. Not a dog you wanna eff with.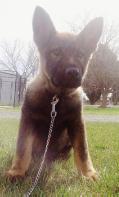 by lawhyno on 04 January 2014 - 21:01
And the reason it's spelled differently in the U.S. is because in that Balkan region, the Š is pronounced like a Sh. The actual spelling is ŠARPLANINAC.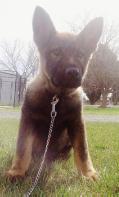 by lawhyno on 04 January 2014 - 21:01
http://www.youtube.com/watch?v=YhdXFZ-y7Ms

Here's a link you can see this dog next to a man. And if you don't know, the Serbian people are some of the tallest people in the world. This dog is well over 150lbs.

Best.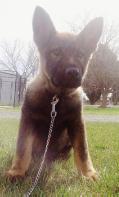 by lawhyno on 04 January 2014 - 21:01
This dog is used by the Serbian army and police force. It's the working dog of Serbia. I would like to see them come to America one day and use this dog as a protection dog. They are serious beasts. They fight off all kinds of large animals from bears to wolves. And they have that natural aggression that people breed for in working German Shepherds. They are really amazing to look at.
I've now decided I'll get one in my lifetime and bring it to Los Angeles.
---
---
Contact information
Disclaimer
Privacy Statement
Copyright Information
Terms of Service
Cookie policy
↑ Back to top