by MajicForest on 10 June 2021 - 18:06
has anyone with knowledge and pictures started a facebook page about the issues? The get lots of attention.
I almost purchased one of her pups a couple of years ago. She talks a good talk

by kitkat3478 on 11 June 2021 - 05:06
I found the person giving the tour to be equally, if not more guilty of the conditions there. she obviously did not have a problem slobbing it up herself there for months, pointing out several dogs that she herself owned and left in them conditions for months. as she walked around narrating, she also named several others who had dogs there. shame on them also if they knew thats how their dogs were being kept and shame on them if they didn t know. It was obvious not one dog there meant anything more then a dollar to all involved.
and after a few trips around the yard and a, well Judy won t do this, and Judy won t pay for that, she brings us into the house where the one doing all the talking also lived. what, did she have 2 broken arms that she could not pick up a little bit, she wanted to show uneaten food and walk over garbage she so nicely pointed out while trying to insult judy. i couldn t help but notice her almost choke on the words that this was where her room also was. she sounded to be not that old, I m sure much younger then Judy. if she was there to help, she sure didn t get much of that done now did she. I said she ought to feel pretty ashamed of herself also, as well as anyone and everyone else who has dogs left there like that. not only that they would leave dogs in them conditions but to leave them with someone in a wheel chair.
i said if she lived anywhere near me, i would go and help her as much as i could. i m sure she has helped many a person in her day with dogs, it would just seem like there should be someone willing to help a friend in a time of need.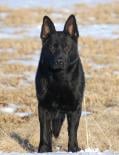 by Jenni78 on 14 June 2021 - 11:06
You're right about whomever doing the filming being as guilty or more guilty.

However, MANY have genuinely tried to help Judy over the years and gotten nowhere in making any lasting improvements for the sake of the dogs.
---
---
Contact information
Disclaimer
Privacy Statement
Copyright Information
Terms of Service
Cookie policy
↑ Back to top