by GSCat on 27 July 2020 - 03:07
Is it possible for the breed of the dog to be displayed on the initial random pedigree that shows up? Sometimes, I have no idea what breed dog is in the photo.

Thank you.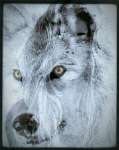 by Fantom76 on 27 July 2020 - 07:07
It probably is possible, but of course would require programing and Oli is not planning on any new programming ....just that required to maintain the current system . He just finished a major system change .

by Western Rider on 27 July 2020 - 11:07
GSCat if you want to know the breed that randomly comes up on the front page just click on the dog and it will take you to its page and show you the breed that it is.

by Q Man on 27 July 2020 - 11:07
While we're talking about Suggestions for the Web-Site I wish there was either a form or a tutorial on How to Write an Ad to Sell A Dog...
I mean so many Ad's don't include enough info for anyone to respond to...To write an Ad is very simple...Just include what you'd like to know when looking for a dog...

~Bob~

P.S. I guess it's a pet peeve to see Ad's...Read Them...and NOT have enough information to know anything about the dog that's for sale...
by ThatWasClose on 27 July 2020 - 14:07
For me, it seems I have to click on one of the PARENTS of the dog in order to be taken to the actual breed. Then one has to click on Main Page in order to get out of the breed you were curious about having seen a picture of, to come back & find out what is going on in the general forums/lists. No big deal, I have simply learned this is how works here.
by GSCat on 28 July 2020 - 05:07
Thank you, Fantom76, Western Rider, and ThatWasClose.



by stormins on 28 July 2020 - 11:07
On Mating outcome pls show 7 gen linebreeding
by stormins on 28 July 2020 - 11:07
On mating outcome pls show a fictitious male and female progeny hidden from the public that can be used for a mating outcome with a breeders existing breeding stock.

This ivery important to be able to see the long term effect of an acquisition to the breeding program
by ThatWasClose on 31 July 2020 - 23:07
The random pop up various dog breeds keep getting more interesting.

Tonight the Teddy Roosevelt popped up. Never heard of it before. So add that to the learn something new each day category of life.

The other night a "Mexican Hairless" popped up that I swore at first glance looked like a pony! Super thick stark white flowing forelock, mane, tail, & lower legs highly feathered, with a dark bare body. I wish I could find the dog again to show you.

by Western Rider on 01 August 2020 - 01:08
---
---
Contact information
Disclaimer
Privacy Statement
Copyright Information
Terms of Service
Cookie policy
↑ Back to top